Music Features
On This Day: Fleetwood Mac's "Rumours" Was Destined to Be Terrible
The legendary masterpiece was born out of so much drama that it should have been a mess.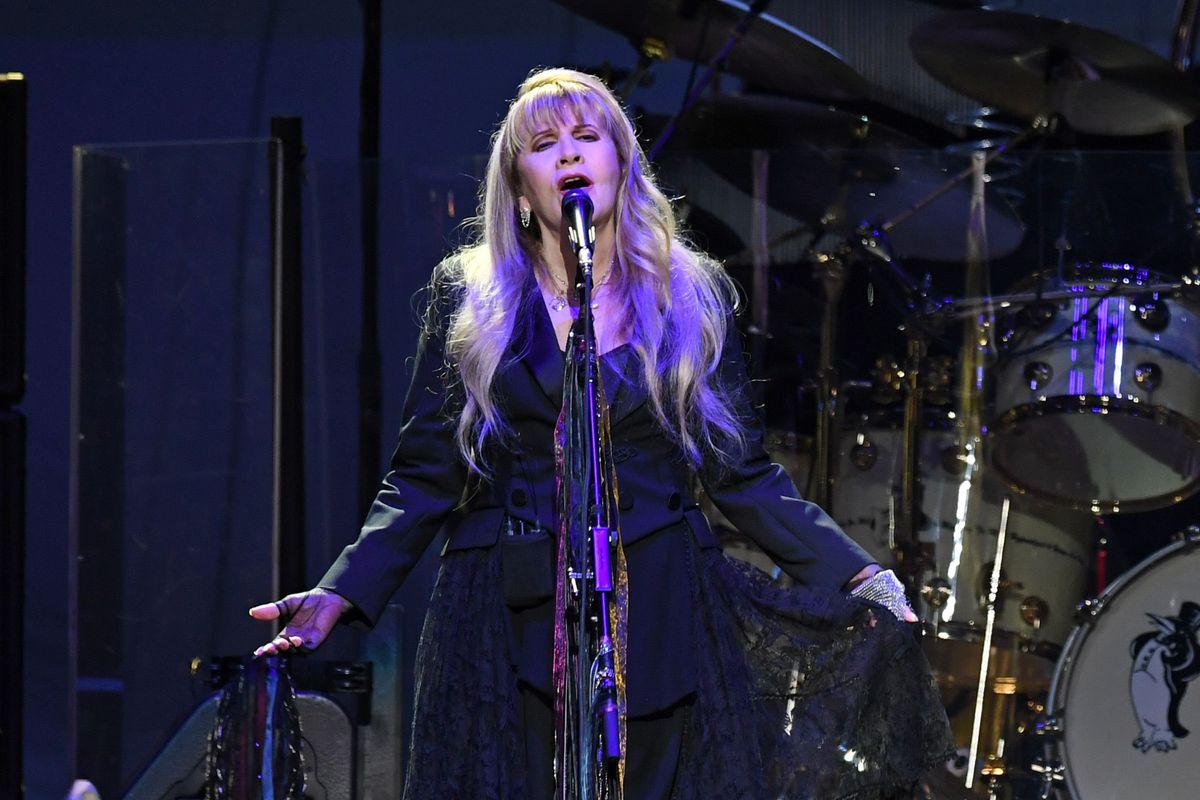 Photo by Larry Marano on Shutterstock
On this day in 1977, Fleetwood Mac's magnum opus Rumours soared to the #1 spot in the US.
The album was a masterpiece, a "diamond of opulent late 70s rock" as Rolling Stone put it. But the album was very much born out of personal turmoil, with the mythos surrounding its creation still discussed to this day. Ripe with heartache, drug abuse, infidelity and so much drama, it should have been a terrible album.
After a passionate relationship, Stevie Nicks tumultuously split with her musical partner, Lindsey Buckingham. Meanwhile, Christine divorced the band's bassist, husband John McVie, all while Mick Fleetwood's convoluted marriage was additionally on the rocks. The latter would go on to have a wild affair with Nicks. When the group entered the studio to begin the recording session behind Rumours, tensions were high, and the personal chemistry behind the band was all but shot. Rumours was destined to be a mess, but somehow the group's tragedy translated into their most raw and powerful music of their careers. "All who listened to Rumours [became] a voyeur to the painful, glamorous mess," wrote Rolling Stone.
Fleetwood Mac ~ The Chain ~ Live 1982www.youtube.com
The legendary work spawned some of the best rock songs to ever exist. "The Chain," an emotional rock ballad about lost love, is one of the greatest bops of all time, and due to its spliced nature (it was composed of various unfinished demos), to this day it is the only song technically written by every member of the band. "Dreams" was composed by Nicks in Sly Stones bed, Mick Fleetwood credited his "own ineptness" and dyslexia for the famous drum pattern on "Go Your Own Way," and Buckingham had to have her guitar restrung every 20 minutes during the recording of "Never Going Back Again." It was all a hot mess, but what emerged was one of the finest creations in music history, like a phoenix from the ashes. "We refused to let our feelings derail our commitment to the music, no matter how complicated or intertwined they became," Fleetwood wrote in his memoir. "It was hard to do, but no matter what, we played through the hurt."

Revisit this classic masterpiece below:
Rumours (Deluxe Edition)