Music Lists
An introduction to the witchy queen's rich repertoire.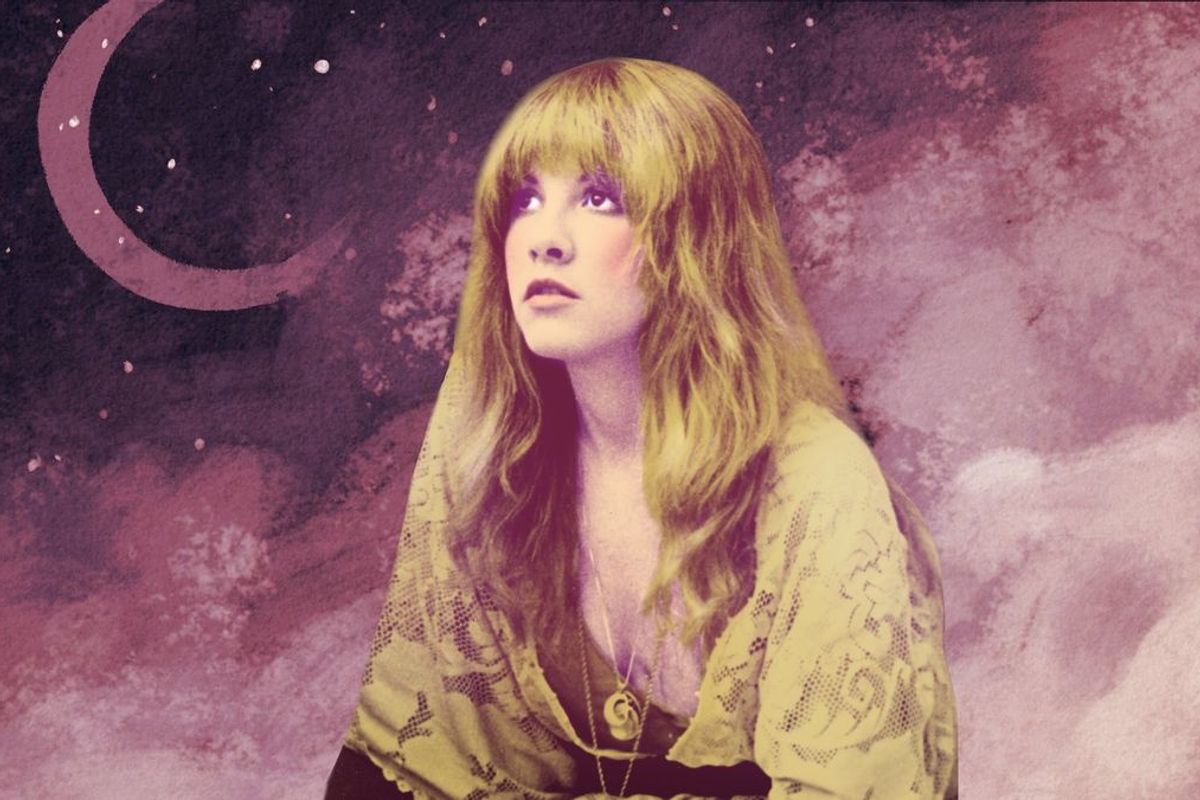 It's Stevie Nicks' 72nd birthday, so we're celebrating with a list of her most brilliant solo songs.
Nicks may be best known for her work with Fleetwood Mac—and "Landslide" definitely guarantees an automatic passage to eternal songwriting fame—but her solo work is arguably more mystical, more invested in Nicks' witchy world-building endeavors. Here are some of her best tracks.
---
1. After the Glitter Fades
Stevie wrote this song before she was famous, during a period that found her wondering if she could make it in music and if it was worth trying. It's relatable and surreal and a beautiful portrait of a blooming talent.
2. Planets of the Universe (Demo)
"Planets of the Universe" is cosmic and heart-wrenching. The demo version, which was recorded for Rumours, allows the devastating lyrics to shine even brighter.
3. Rooms on Fire

Nicks sets the night on fire with "Rooms on Fire," an ode to a magical connection and to the age-old powers of love and music.
4. Nightbird

Nicks wrote this song about the death of her childhood best friend, conjuring in just a few hours with her friend Sandy Stewart. Uplifting and devastating, it's a tribute to a beautiful life, sure to make any listener appreciate their own.
5. Wild Heart

This song was inspired by Prince's "Little Red Corvette," and the Purple One even appeared on it to play some synths. On the final track, Nicks' voice shimmers with reverb, sounding time-worn and timeless at the same time. It's a prime example of Nicks' effortless ability to convert emotion into sound. "I run around like a spirit in flight," she sings, sounding fearless and all-knowing. The song is practically an invitation to go for a night drive or to take flight in whatever way you can.
From Your Site Articles
Related Articles Around the Web