MUSIC
New releases to heat up your weekend!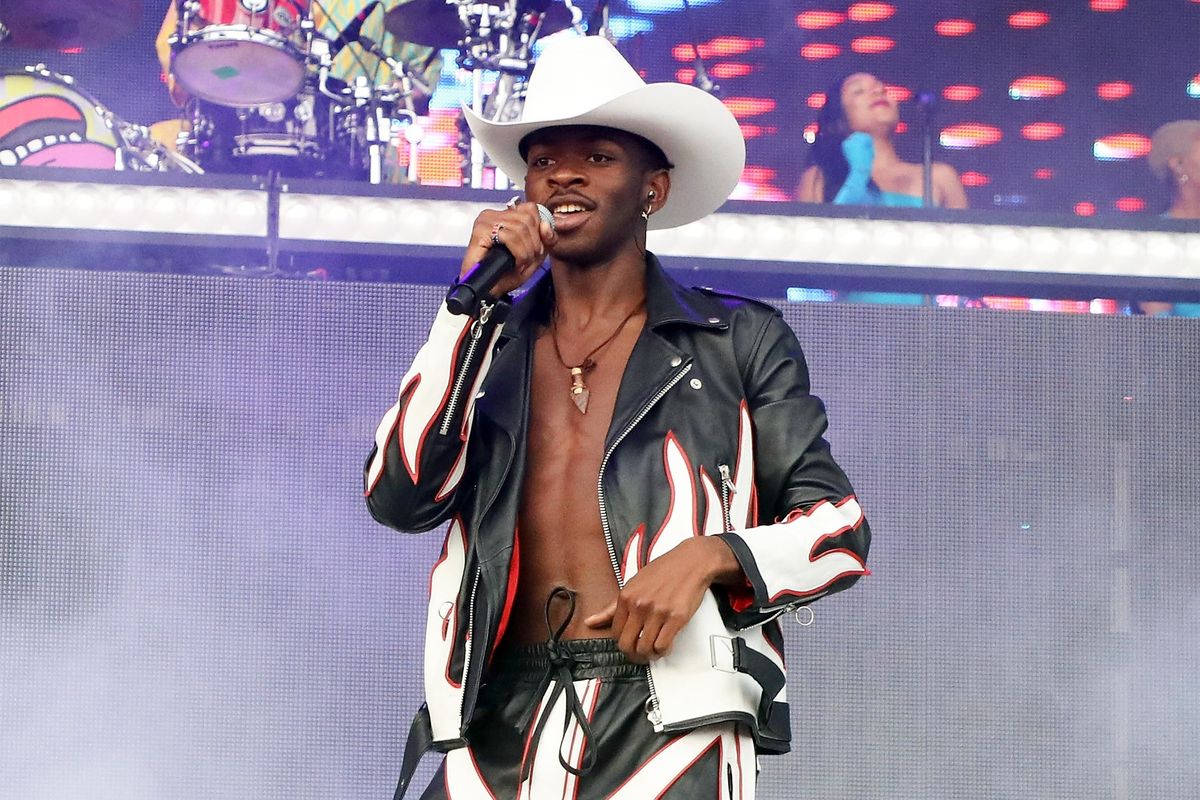 TAYLOR HILL/GETTY IMAGES
Fresh Music Friday is here to give you a breakdown of new singles, EPs, and albums to check out as you make your way into the weekend.
Get ready to jam out with some of our favorite up-and-coming artists, plus celebrate new releases from those you already know and love.
1. Lil Nas X - "Panini"
Lil Nas X isn't stopping anytime soon. In anticipation of his forthcoming EP, the country-rap pop sensation released a new single called "Panini," which incorporates Nirvana's "In Bloom."
2. Mark Ronson - "Pieces Of Us" Feat. King Princess
Mark Ronson's new album, Late Night Feelings, is out this week and features an impressive list of features from artists like Camila Cabello, Lykke Li, and Miley Cyrus. The legendary producer tapped singer/songwriter King Princess for the soulful, atmospheric single "Pieces of Us."
3. Spoon - "No Bullets Spent"
Everyone's favorite indie rock band, Spoon, is gearing up to put out an album of greatest hits called Everything Hits At Once that will feature 12 classics, plus a new song entitled "No Bullet Spent." The new track harnesses much of the same laid back, melodic energy that made the early Spoon records so lovable and compliments the early Spoon catalog well.
4. Devendra Banhart - "Kantory Ongaku"
Devendra Banhart recently announced that he has a new album in the works entitled Ma, and this week he shared the first single from the new collection, "Kantori Ongaku." It's a quintessentially mellow Banhart track with lackadaisical vocals to match and, according to the singer, it's an homage to Japanese musician Haruomi Horsono. Ma is out September 13th on Nonesuch.
5. Sheer Mag - "Blood From A Stone"
Philadelphia shredders Sheer Mag are back with the first glimpse of their upcoming sophomore album, A Distant Call, by sharing a blistering new single called "Blood From A Stone." Relentless and riff-heavy as always, "Blood From A Stone" is a promising glimpse of Sheer Mag tapping into their unbridled potential on the forthcoming record to secure their status as one of the most exciting rock bands in the game. A Distant Call is out August 23rd on Wilsuns RC.
6. Caroline Polachek- "Door"
For the first time, Caroline Polachek (formerly of Chairlift) has released a new solo song under her full name. The new track is called "Door" and showcases Polachek's signature airy falsetto, which floats through a bright, chirpy hook uplifted by scuttling synthesized beats. The song is accompanied by a seriously enchanting music video co-directed by Polachek and Matt Copson.
7. Beeef - "I'm So Sorry" (featuring Sidney Gish)
Allston indie rock quartet, Beeef, teamed up with DIY juggernaut Sidney Gish to put out a new single called "I'm So Sorry." It's a breezy but heartfelt coming-of-age track helmed by Beeef's jangly melodic sound and Gish's bittersweet vocal delivery. "I'm So Sorry" is Beeef's lead single from their upcoming sophomore LP entitled Bull in the Shade, due out July 26th.
8. The Ocean Blue - "It Takes So Long"
Dream pop legends The Ocean Blue are back with their first new album in six years––Kings and Queens / Knaves and Thieves. "It Takes So Long" is the last single from the LP and it hearkens back to the band's '80s new wave sound while presenting a fresh spin on nostalgic indie pop. "It Takes So Long" weaves Schlezel's effortlessly emotive vocals with the band's jangly guitar melodies awash in warm tones; the result is a dreamy, seraphic tune. Kings and Queens / Knaves and Thieves is out now via Korda records.
9. HUNJIYA - "give it/what i get"
HUNJIYA aka Alice Kim's latest offering comes in the form of a new single called "give it/what i get," the follow-up to her 2017 EP, Lineage. On the new song, the 21-year-old artist deftly creates an atmospheric soundscape by combining soulful vocals with her enticing production skills.
10. REYNA - "The Way I Loved You"
If you're craving some more sugar rush pop and have exhausted listening to the latest Carly Rae Jepsen album, you might want to look to REYNA. The Milwaukee-based Mexican-American sister-duo is back with another glossy, '80s-inspired electro-pop song. Their new track "The Way I Loved You" continues their string of infectious, glimmering pop following previously released singles "Cool With It," "Baby Forget It" and "Heartbeat." Here's what Reyna had to say about the song: "TWILY is about wanting to love someone new with that same intensity, without caution or fear. But it's almost impossible because every new relationship you're more and more guarded. It's almost like you're protecting your heart instead of letting yourself fall in love."