MUSIC
New music from Bonobo, JGrrey, Sam Fender, Elliot Lee, and Spirits Having Fun!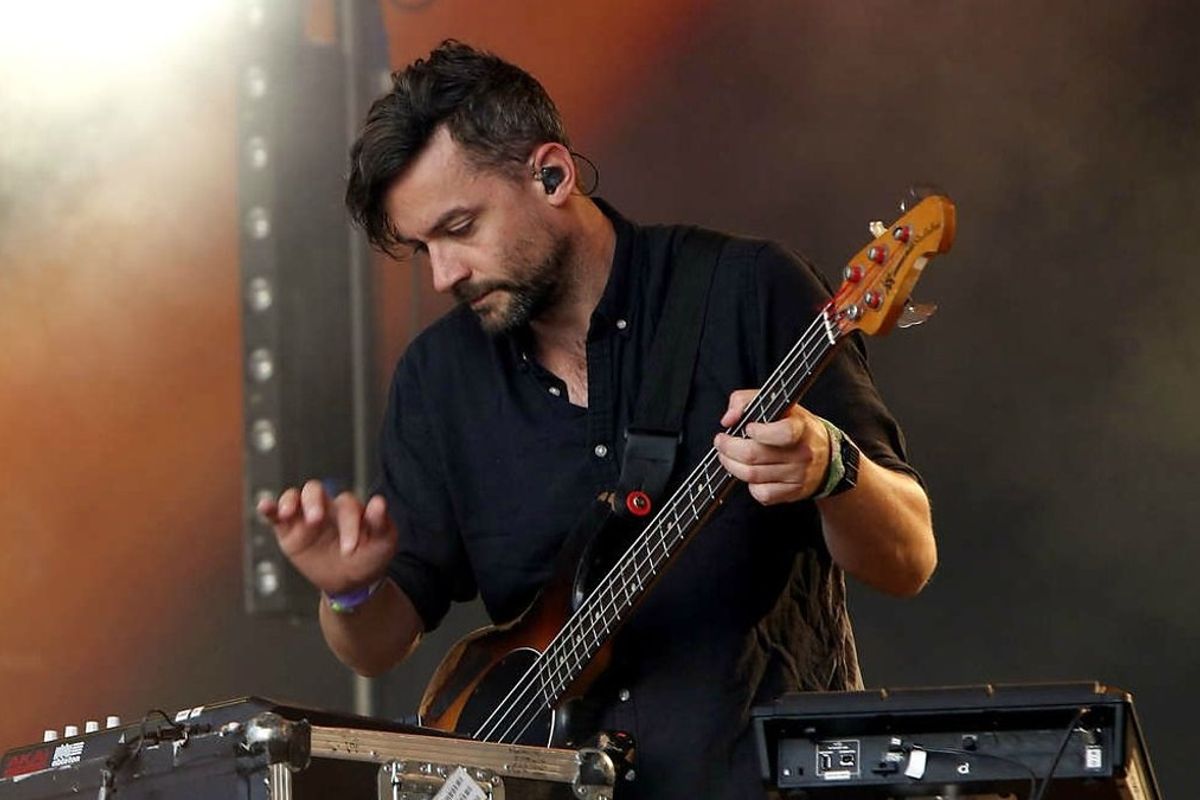 BBC
Fresh Music Friday is here to give you a breakdown of new singles, EPs, and albums to check out as you make your way into the weekend. Get ready to jam out with some of our favorite up-and-coming artists, plus celebrate new releases from those you already know and love.

1. Bonobo - "Linked"
Bonobo returns with a slow-burning, melodic single called "Linked" marking his first new music since "Ibrik," which he released back in January. "Linked" glows with a cosmic undercurrent, slowly colored in by flashes of vocal flourishes as it elevates into a deeply euphoric house beat. The UK producer's latest track comes alongside a tour announcement for a Summer/Fall run.
2. Sam Fender - "Will We Talk?"
English singer-songwriter Sam Fender released a raucous new cut from his upcoming debut LP, Hypersonic Missiles, due out in September. The new song,"Will We Talk?", is a relentlessly full-bodied rock'n'roll jam that's high-energy from the jump and doesn't let up any time throughout its nearly 3 minutes run time.
3. JGrrey - "Better Off"

Coming off the heels of her BBC Introducing Stage performance at Glastonbury, London singer JGrrey is back this week to drop another gorgeous single: "Better Off." Earlier this year JGrrey dropped her debut EP Grreydaze––a dazzling showcase of her unique brand of neo-soul, characterized by her South London-tinged vocals and dreamy, swirling instrumentation. This week, the rising star continued her streak with the silky Jarreau Vandal and Ed Thomas-produced track, and it looks like JGrrey is poised to become one of the most distinctive voices in neo-soul and R&B.
Brooklyn-based Elliot Lee brings together stormy pop melodies, gritty vocals, and electronic instrumentation filled with dark energy to create her unique brand of bold, fearless homespun pop. Her latest single "Dirt," is propulsive and unpredictable and tracks the singer's frustration and disillusionment with the music industry's disillusioning tendencies.
Chicago-via-NYC post-punk outfit Spirits Having Fun features Katie McShane and members Jesse Heasly, Andrew Clinkman, and Phil Sudderber. Their debut LP Auto-Portrait (out via Ramp Local) melds together aspects of jazz, punk, ska, and synth pop to create wonky art rock that rattles with freneticism and belies conventional melodies in favor of wonderfully deconstructed ones, pushing and pulling against the confines of genre and structure alike. Today's lead single "Gift Shopping" taps into the same start-and-stop dynamics that mark much of the album's sound, but also spends some time stretching into the mellowed out in-between moments, too.