TV
The round blue bites bring a retro touch to the kitchen table.
Fans of the 80s sitcom, The Golden Girls, can now have breakfast with those four funny senior citizens!
While reruns of the show still air all the time, life just got a little sweeter for those who can't get enough of Dorothy, Rose, Blanche, and Sophia.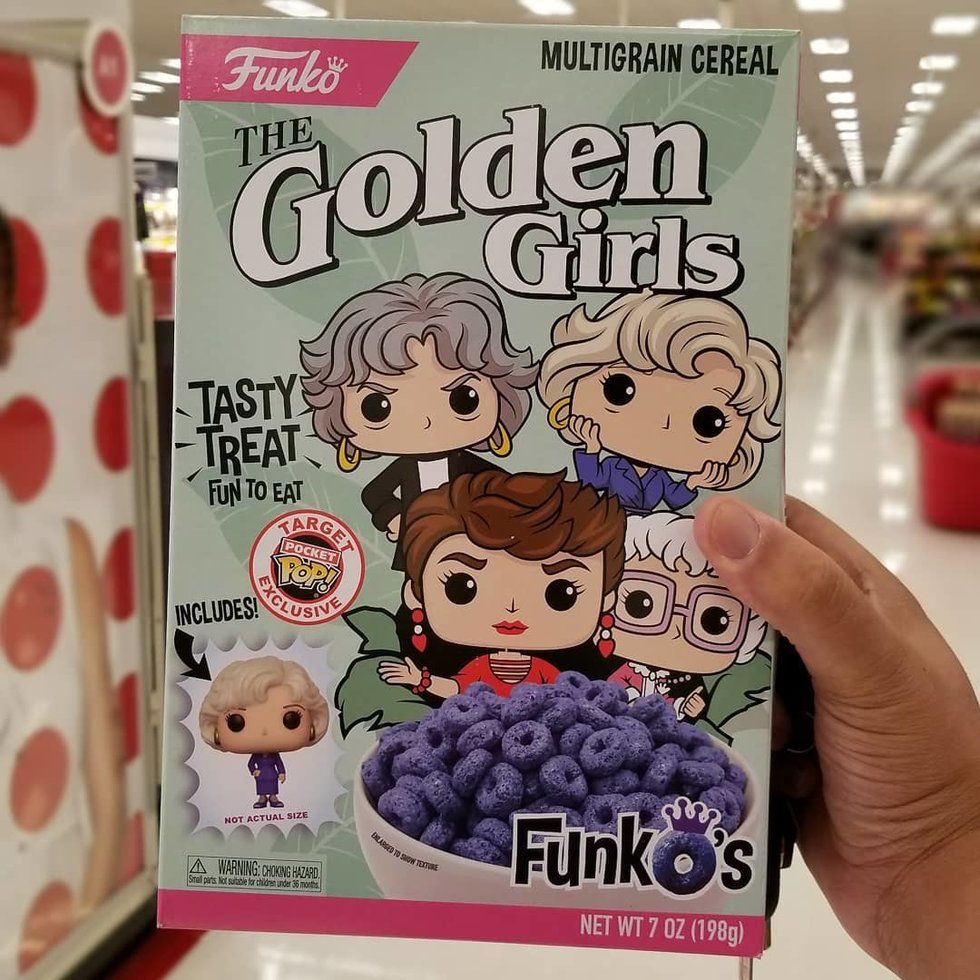 scontent-atl3-1.cdninstagram.com
Thanks to Funko, a brand devoted to all things pop culture, there's a brand-new, limited-time breakfast cereal being sold exclusively at Target. As per Today Food, "A representative for Funko (said) that Target started selling the cereal on Sept. 30, with a price tag of $7.99 per box, and it's already been flying off the shelves (and pretty hard to find) at several locations." Eight bucks for a box of cereal isn't cheap, but when it comes to supply and demand, fans of the show and sugary cereal are willing to shell it out.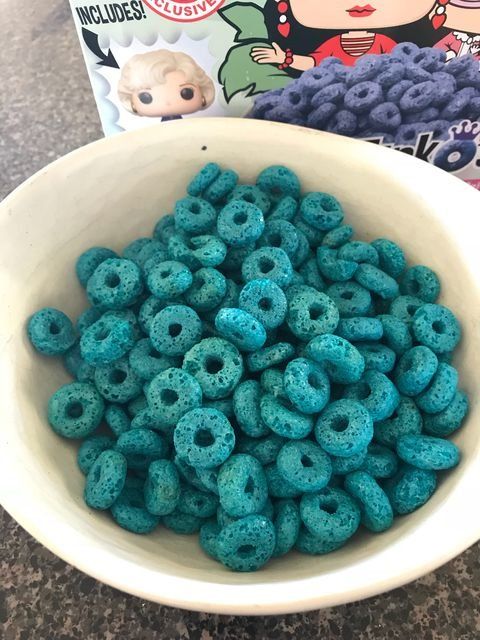 hips.hearstapps.com
But is the cereal any good? The color, shape, and taste has been described as "a monochrome version of Fruit Loops, with thick 'Os' in a peculiar shade of blue." The box claims they're multigrain, so at least there's some nutritional value in every bowl. Inside each box comes a tiny toy – a miniature figurine that somewhat resembles Rose, the character so memorably played by the iconic Betty White.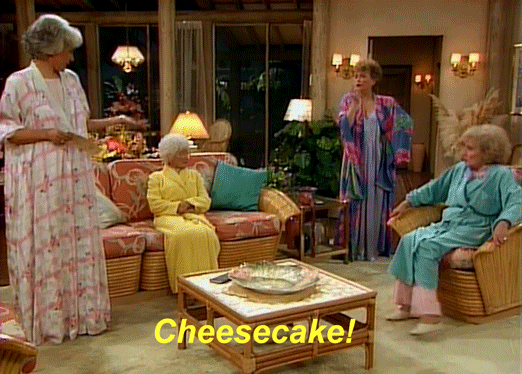 It's been 25 years since the last episode of The Golden Girls premiered, but the love for the ladies and their kitchen table talks hasn't gone away. The folks at Funko may have had their hearts (or their wallets) in the right place when they came up with this kooky cereal, but perhaps they could have formulated a more fitting flavor. Doesn't everyone know that those grey-haired gals were crazy for cheesecake? Till then, head to Target to see if it's still stocked with The Golden Girls cereal. And don't forget to slurp up all that sweet blue milk at the bottom of your bowl!

---
Melissa A. Kay is a New York-based writer, editor, and content strategist. Follow her work on Popdust as well as sites including TopDust, Chase Bank, P&G, Understood.org, The Richest, GearBrain, The Journiest, Bella, TrueSelf, Better Homes & Gardens, AMC Daycare, and more.
---
POP⚡DUST | Read More…

New T.I. Video: Politically Conscious or Dissapointingly Sexist?
Delta Boots Tara Reid From Flight