TV
We are all naming our future daughters Arya.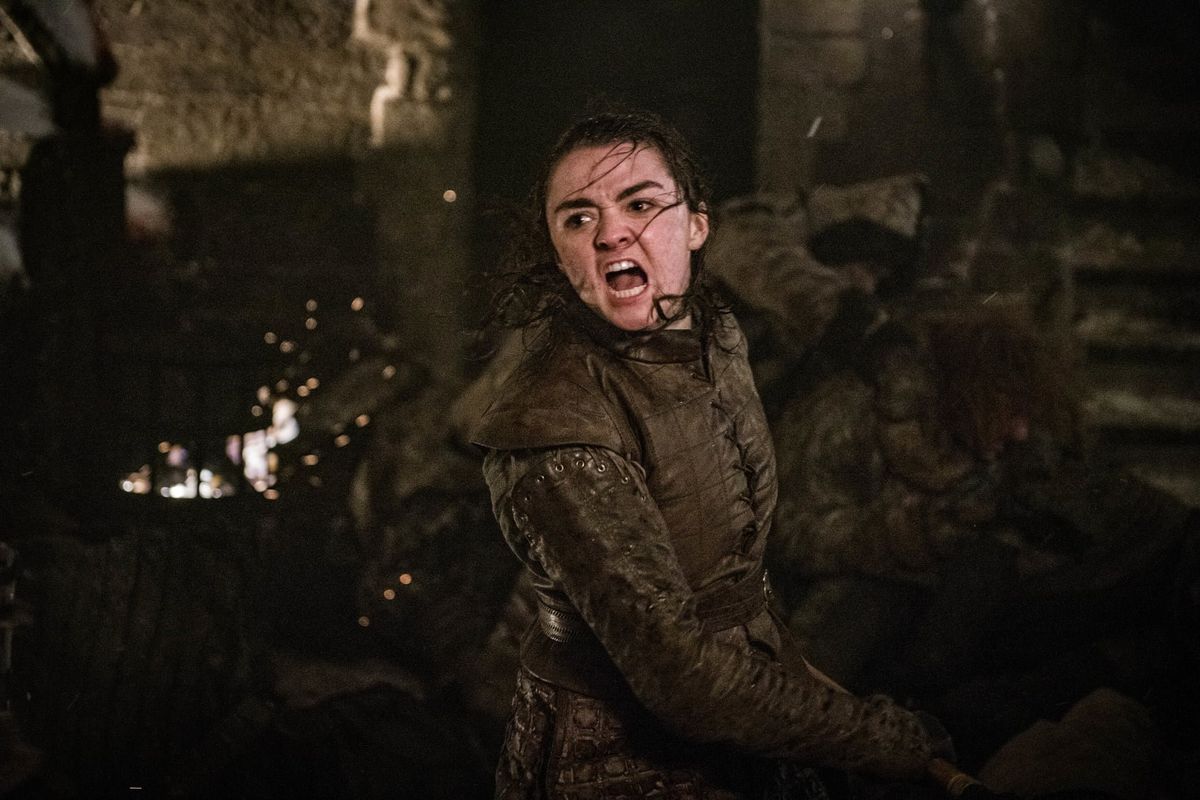 This week's episode of Game of Thrones left fans to deal with a lot of feelings.
Our bodies are full of the adrenaline of battle, grief for fallen friends, and the trauma of the horrible things we saw on that long, cold night. Yet, here we all are, wearing pencil skirts in our cubicles, expected to partake in the slow churn of capitalism as if we didn't see an undead ice dragon murder all our friends just last night.
While you work on physically unclenching and emotionally returning from the hellscape of Winterfell to the real-life hellscape of America, we're sure your head is swimming with questions about what exactly happened last night. Ours too, so let's remain in Westeros together just a little longer, shall we?
Couldn't Melisandre have done a bit more?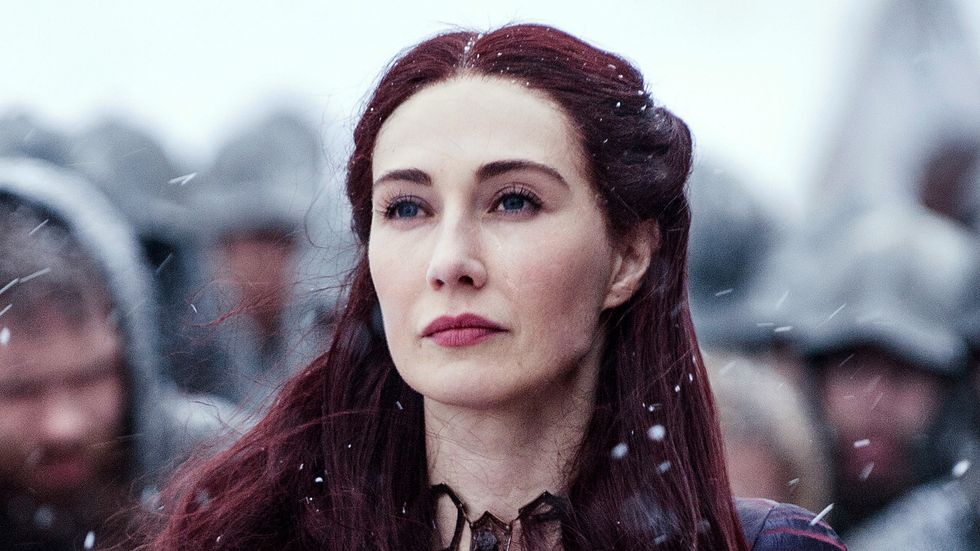 We aren't particularly clear on the intricacies of the red lady's relationship to the lord of light, or what exactly the lord of light's whole schtick is anyway (we do know he occasionally demands the murder of small, charming children), but it just seems like maybe the duo could have contributed more to the battle. Sure, Melisandre lit some curvy swords and pointy sticks on fire and said an annoyingly vague thing about blue eyes, but what about sending some fireballs raining down on the undead army? Or just setting the night king on fire?? Honestly, we would even have been satisfied with just a tad more visibility.

BRAN WE WOULD HAVE LOVED SOME UPDATES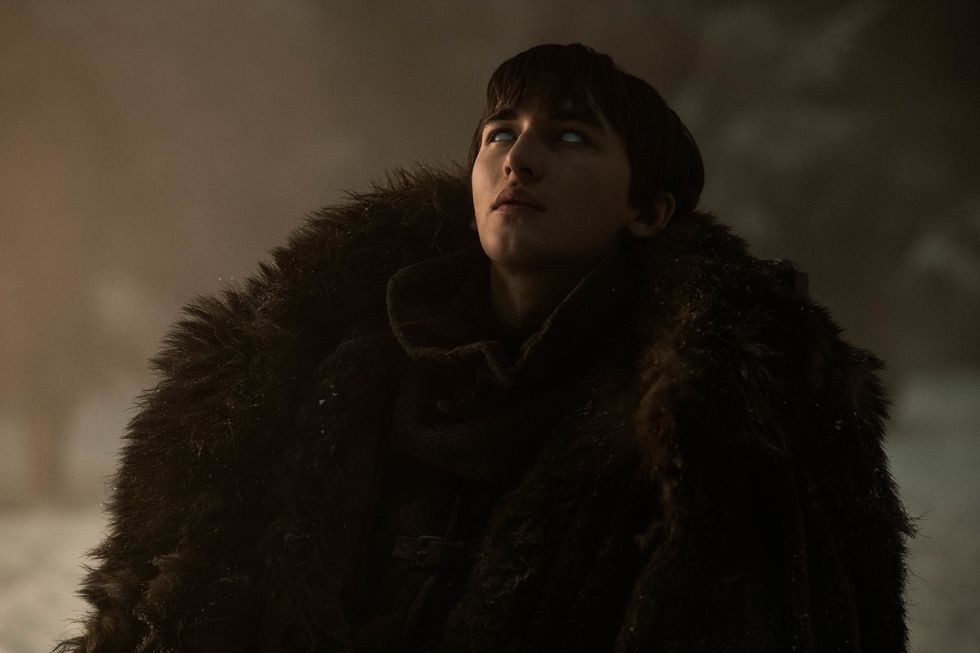 Where are you, spooky boy? We know you're off enjoying the feeling of wind in your feathers but do you wanna share any of that newfound wisdom? Maybe even just let Theon know to dodge to the right a little?

Is my TV broken? Why can't I see anything?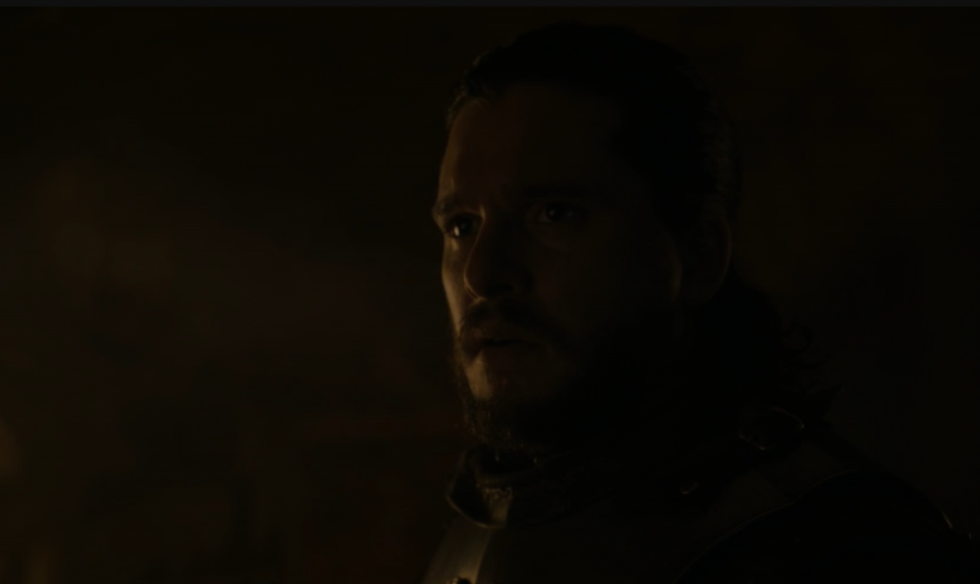 Everyone knows Game of Thrones is dark, but most people thought that descriptor primarily applied to the content and themes, not the quality of the actual cinematography. But last night millions of Americans questioned the functionality of their TV screens as they screamed at friends and spouses, "PAUSE IT I'M GONNA TURN THE KITCHEN LIGHT OFF AND SEE IF THAT HELPS, TURN OUT THE LAMP!" Alas, even watching the show in total darkness did not help visibility, and we all continued to squint at our respective screens until the dragons burst above the clouds and we all winced as our pupils were flooded with unexpected moonlight.

DID NO ONE THINK ABOUT THE FACT THAT CRYPTS ARE FULL OF DEAD PEOPLE?!?!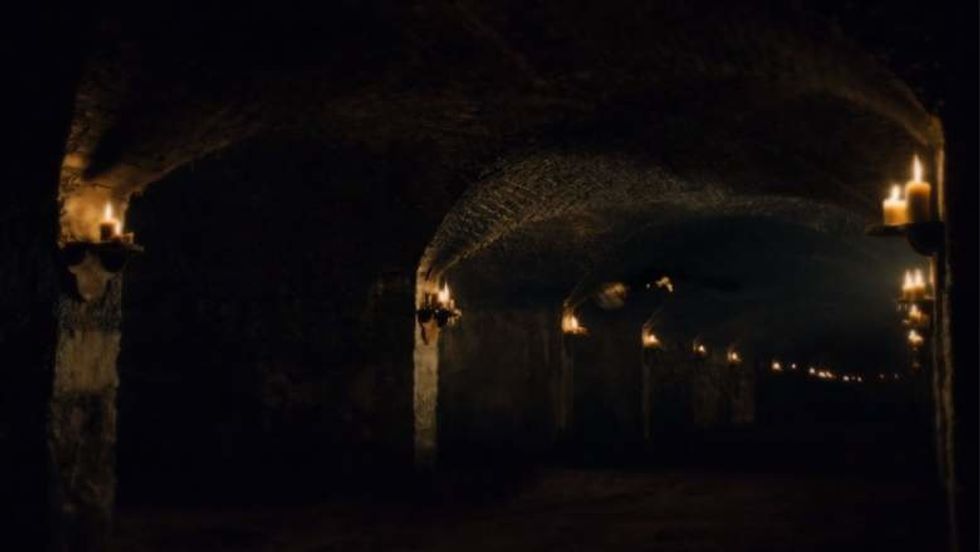 Listen, we know you had a lot of singing and drinking and fucking to do before the battle, but did it not cross ANYONE'S mind that the night king's whole thing is making dead bodies into bony murderers with dreamy blue eyes? At least their stupidity earned us that tender hand kiss between Sansa and Tyrion.
Do we kind of want a Sansa and Tyrion romance to happen?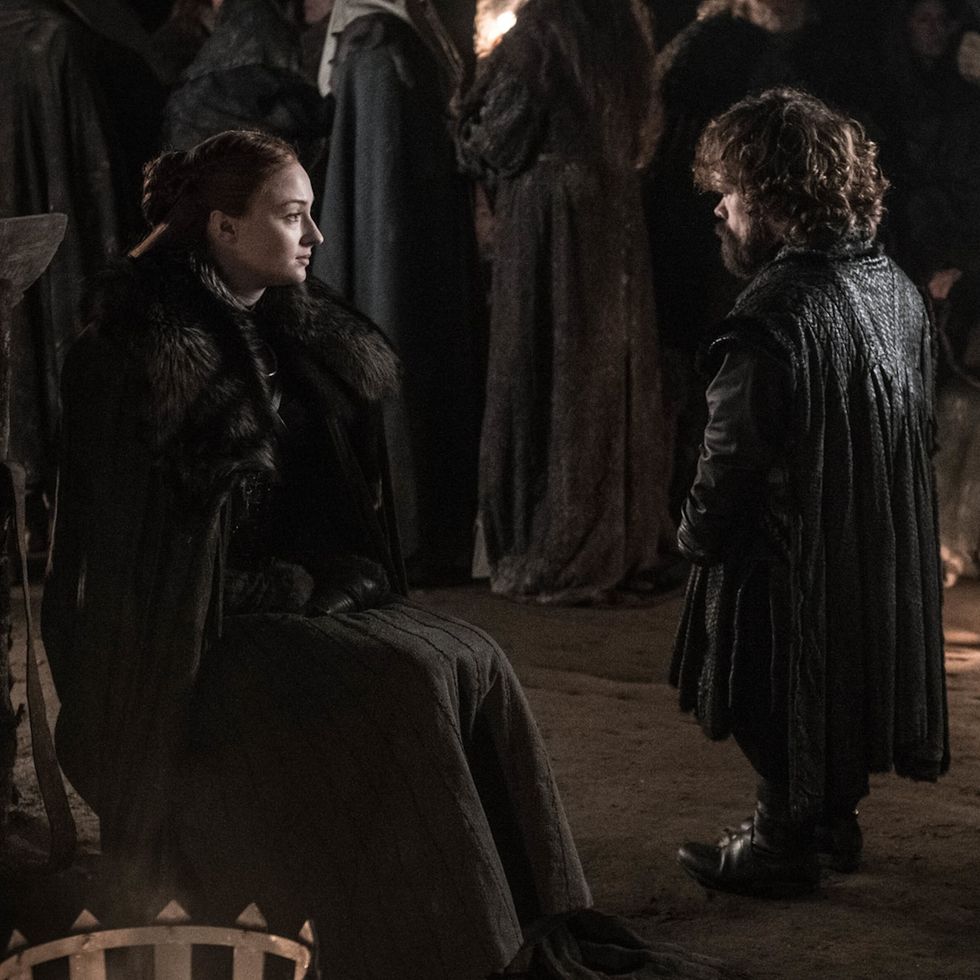 I mean, did you see that tender hand kiss? Sure, he's probably in the later stages of syphilis and liver failure by now, but nobody's perfect and DID YOU SEE THAT TENDER HAND KISS? Sorry, I'll try to stop yelling.

Was Jon Snow riding the other dragon really the best move?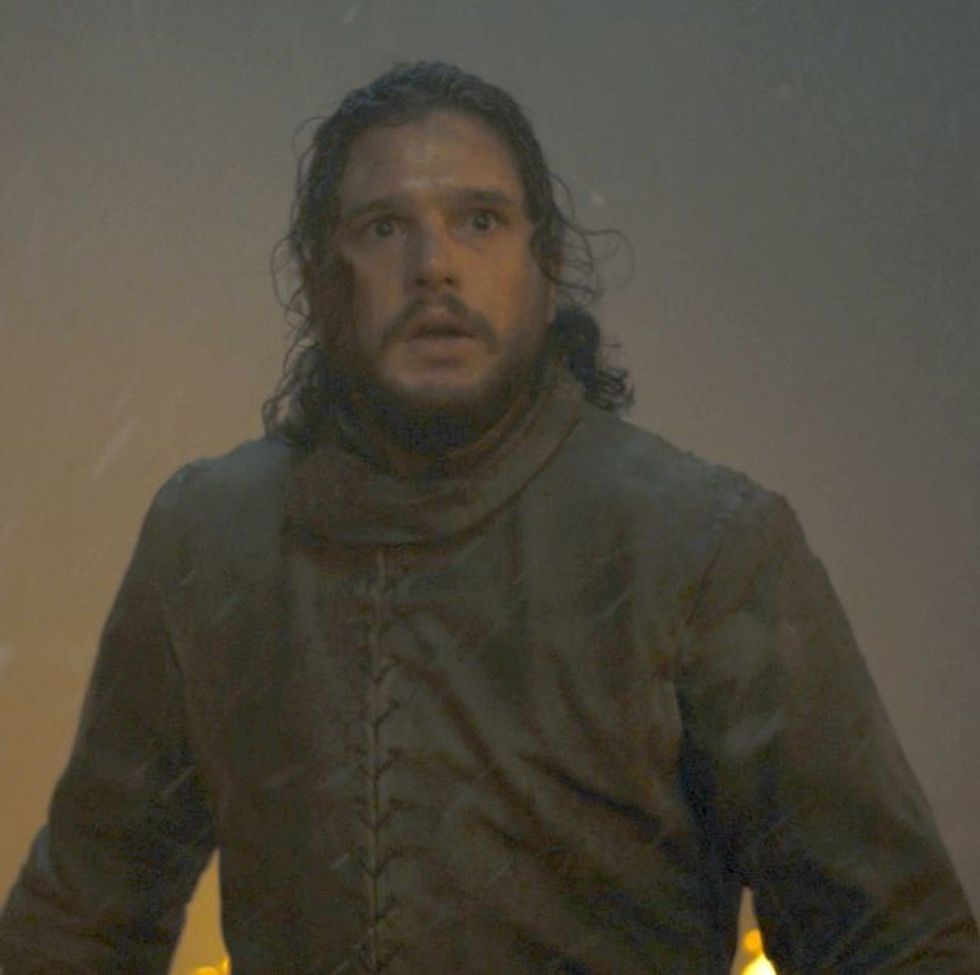 We get it, he wants Dany to call him Aegon in bed now, he rides dragons, WE GET IT. But isn't Jon's whole thing that he's really good at swords? Was he really helping by getting severe windburn on the back of a dragon that's realistically gonna do whatever it wants? Also, RUN A LITTLE FASTER AT THE NIGHT KING JON WHAT WAS WITH THAT LIGHT JOG?! LETS SEE SOME HUSTLE! Ugh.

Has Daenerys ever held a sword?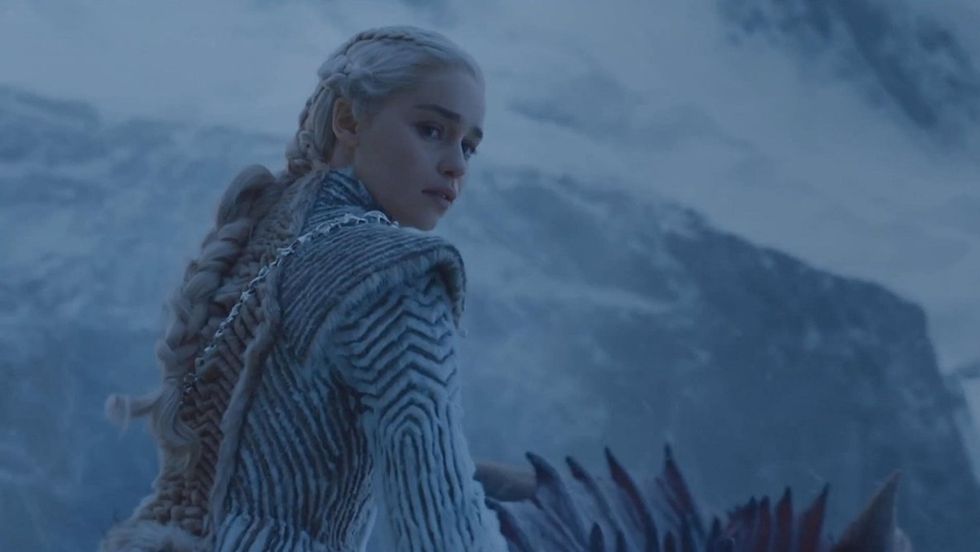 Sure, she's small, but if Arya has taught us anything its that size does not matter when it comes to kicking ass in Westeros. As he has since the days of desert wandering and Emilia Clarke agreeing to on-screen nudity, Jorah shows up to save the dragon queen's life, and in doing so, dies as he lived: deep in the friend zone.

Arya's dagger drop is the fan service we all deserved for sticking with this hell show for 8 seasons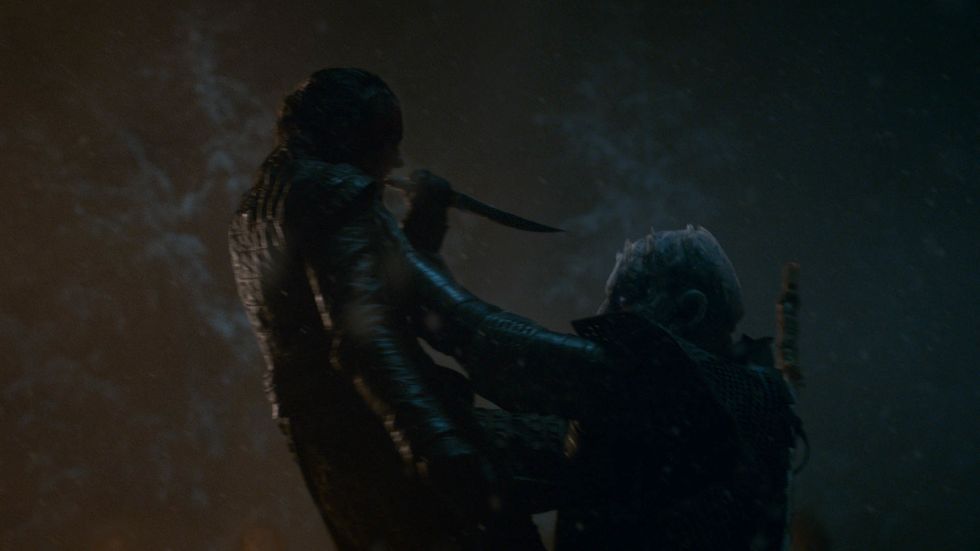 Was Arya's appearance out of nowhere a moment of extreme deus ex machina? Absolutely. Was it debatably lazy and too easy? Absolutely. Was it the coolest damn thing we've ever seen? ABSO-FUCKING-LUTELY.

Hopefully, by next week, we'll all have recovered enough to dive into the battle's afterm—
WAIT WHERE IS THE SECOND DRAGON IS HE OKAY? WAIT, HOLY SHIT, IS GHOST OKAY?! WHERE DID GHOST GO?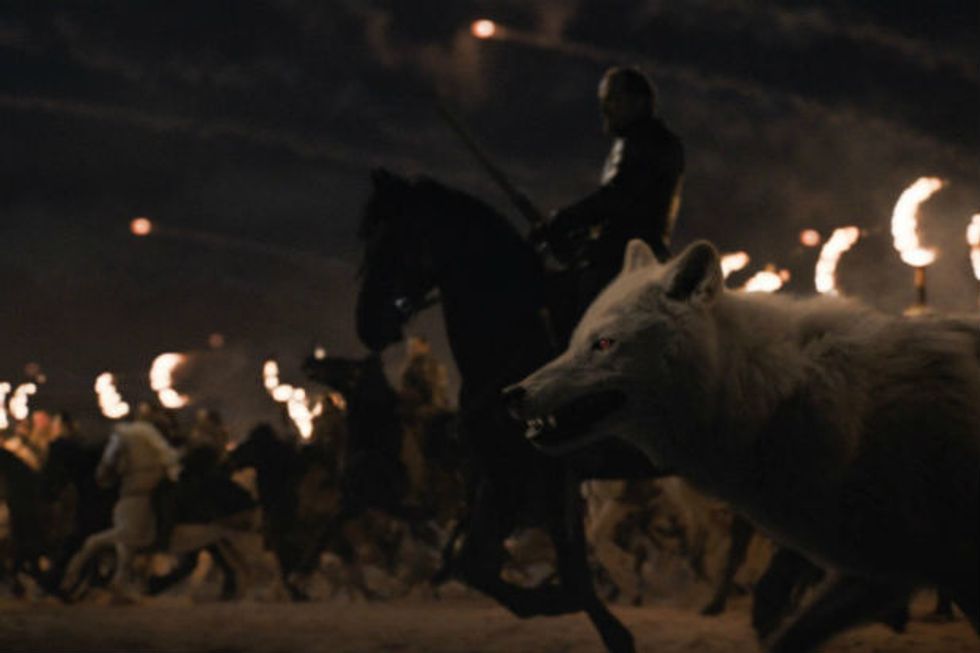 OH MY GOD IF WE HAVE TO DEAL WITH ANOTHER DRAGON DEATH OR ANOTHER DIRE WOLF DEATH I SWEAR TO GOD I AM OUT THIS TIME!!!! I REALLY MEAN IT I SWEAR I'LL STOP WATCHING THIS TIME I'LL DO IT!!!
NO I WILL NOT STOP YELLING.
---
Brooke Ivey Johnson
is a Brooklyn based writer, playwright, and human woman. To read more of her work visit her
blog
or follow her twitter
@BrookeIJohnson
.
---