I'd like to offer my sincerest apologies for an article I recently published which, upon further reflection, I now realize was deeply flawed.
On December 12, 2019, I wrote an article titled "Pathetic White Men Are Big Mad That Greta Thunberg Is Time's Person of the Year." The conceit of my article was to laugh at all the lowest-performing white men pooping their nappies after TIME Magazine announced 16-year-old climate change activist Greta Thunberg as their 2019 Person of the Year.
My premise was erroneous, and from the bottom of my heart, I am sorry. I'm not going to give excuses or try to downplay the damage I've caused. If I could go back and start over, knowing then what I know now, please believe that I would do things differently. I'm sorry, and I hope you can accept my apology.
As soon as the article went live, I knew I had messed up. Yes, screeching, low-performing white men immediately swarmed into the comments to prove my point. They smashed boomer memes on top of boomer memes without an ounce of self-awareness, their dude-names emblazoned for all to see and their pasty white profile pictures glistening in the sun.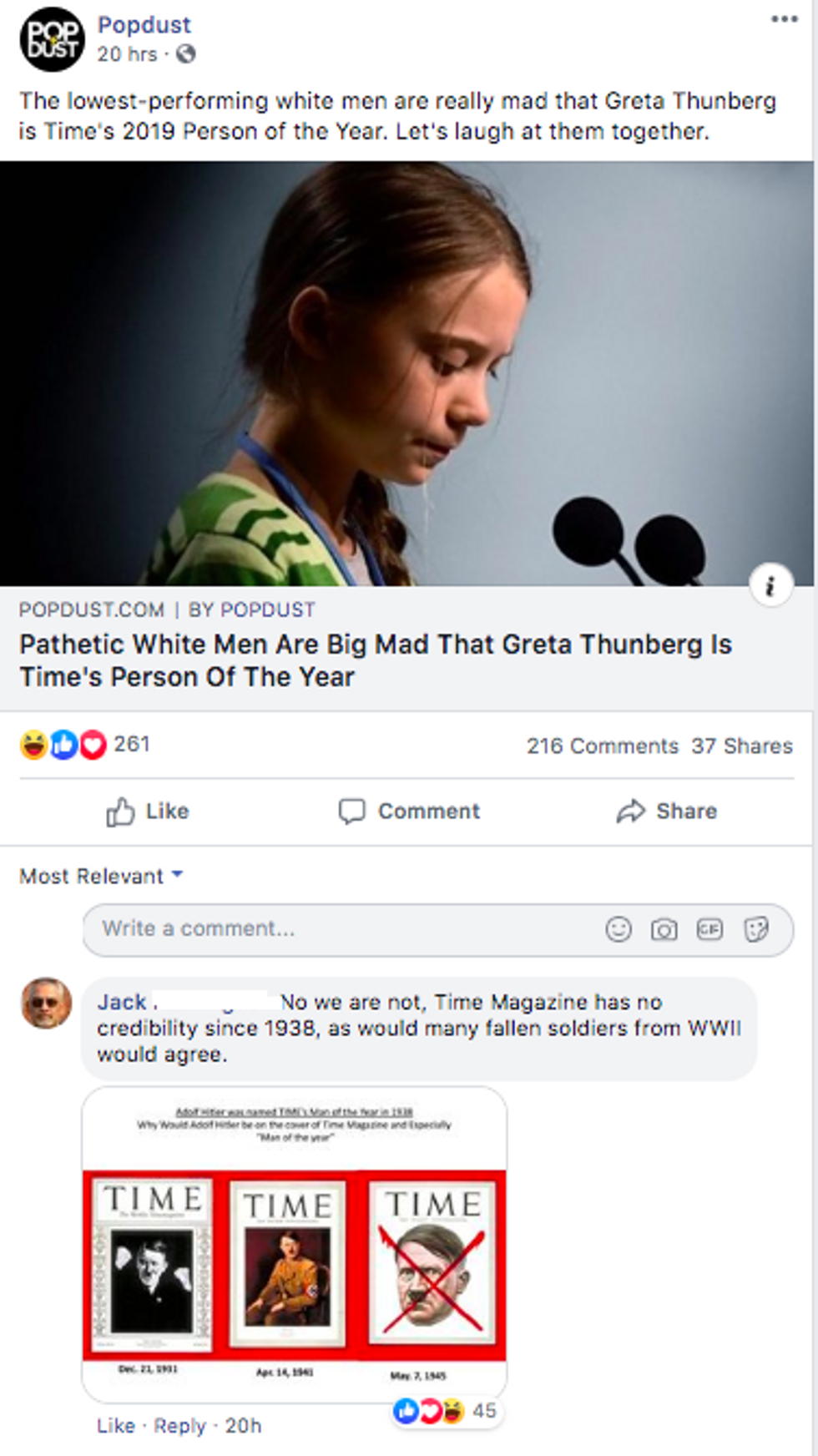 Self-identified low-performing white man mad about being called mad.
But another group of people showed up, too, equally angry and just as white, but not quite "male." Yes, in all my hubris, I called out pathetic white men without acknowledging their counterparts––pathetic white women who are also big mad that Greta Thunberg is TIME's Person of the Year.

Perhaps by not acknowledging these almost inconceivably stupid white women, who spit in the face of established science and also love throwing adult temper tantrums about a child with Asperger's who wants to make the planet more sustainable, I was engaging in latent sexism. After all, as many pathetic white women made crystal clear in the comments, they are just as capable as their pathetic white male brethren of being big mad weenies.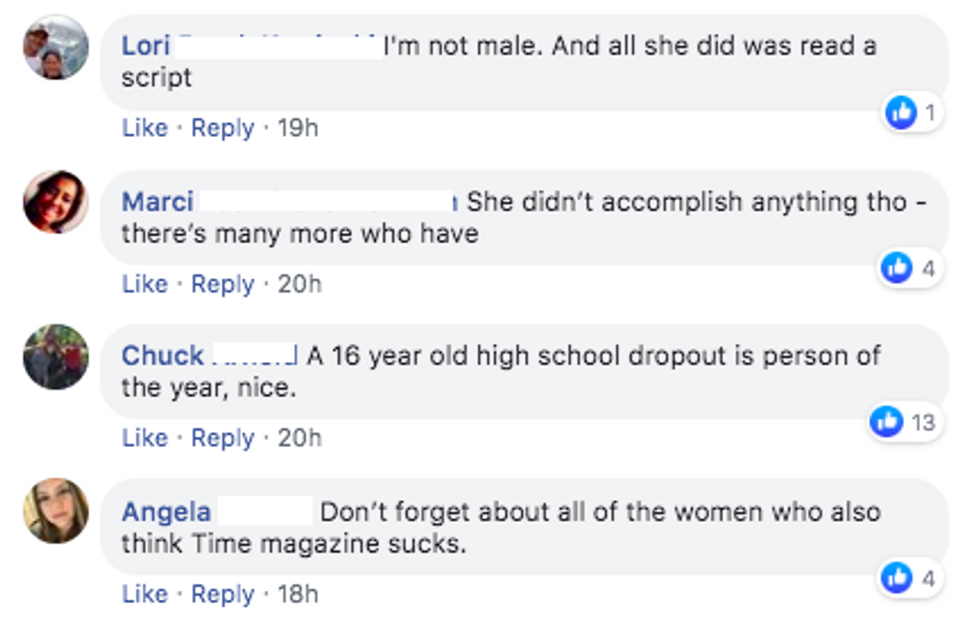 Pathetic white women rising up against Greta Thunberg.
I acknowledge that roughly 52 percent of white women voted for Trump, and that your ability to launch into rambling, improper emoji-laden paragraphs full of CAPITALIZATION to indicate SCREAMING makes you pathetic lunatics just like the white men I was initially laughing at. To promote acceptance and reject racism, let it be known that anyone can become a pathetic white man or woman, just so long as they reject science, denigrate children, and believe everything they saw in a very biased YouTube video.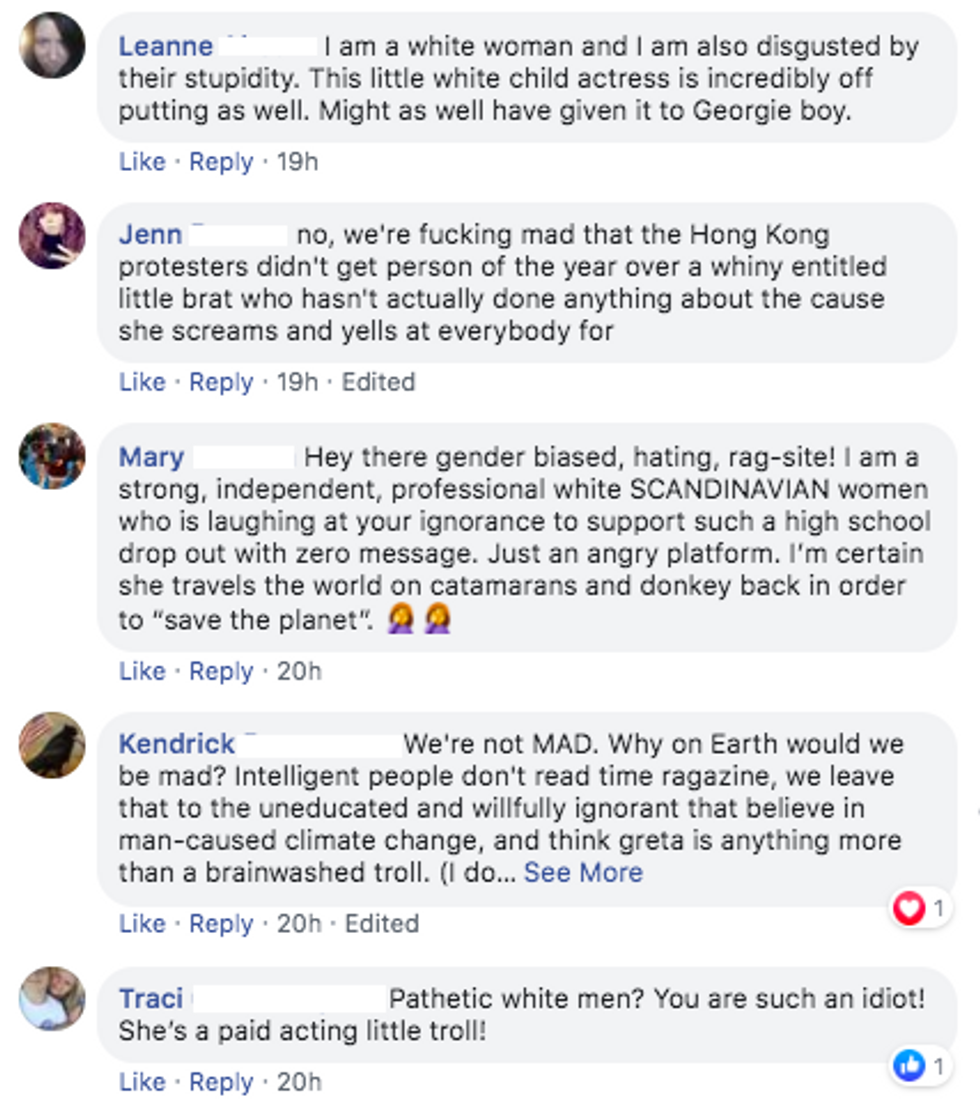 "I am a strong, independent, professional white SCANDINAVIAN women."
I want you to know that I respect your tendency to post low-IQ boomer memes just as mindlessly as even the dumbest of white men. It was wholly my mistake not to recognize that plenty of pathetic, angry white men are, indeed, supported by pathetic, angry white women. Otherwise, how else would you continue making more pathetic, angry white people?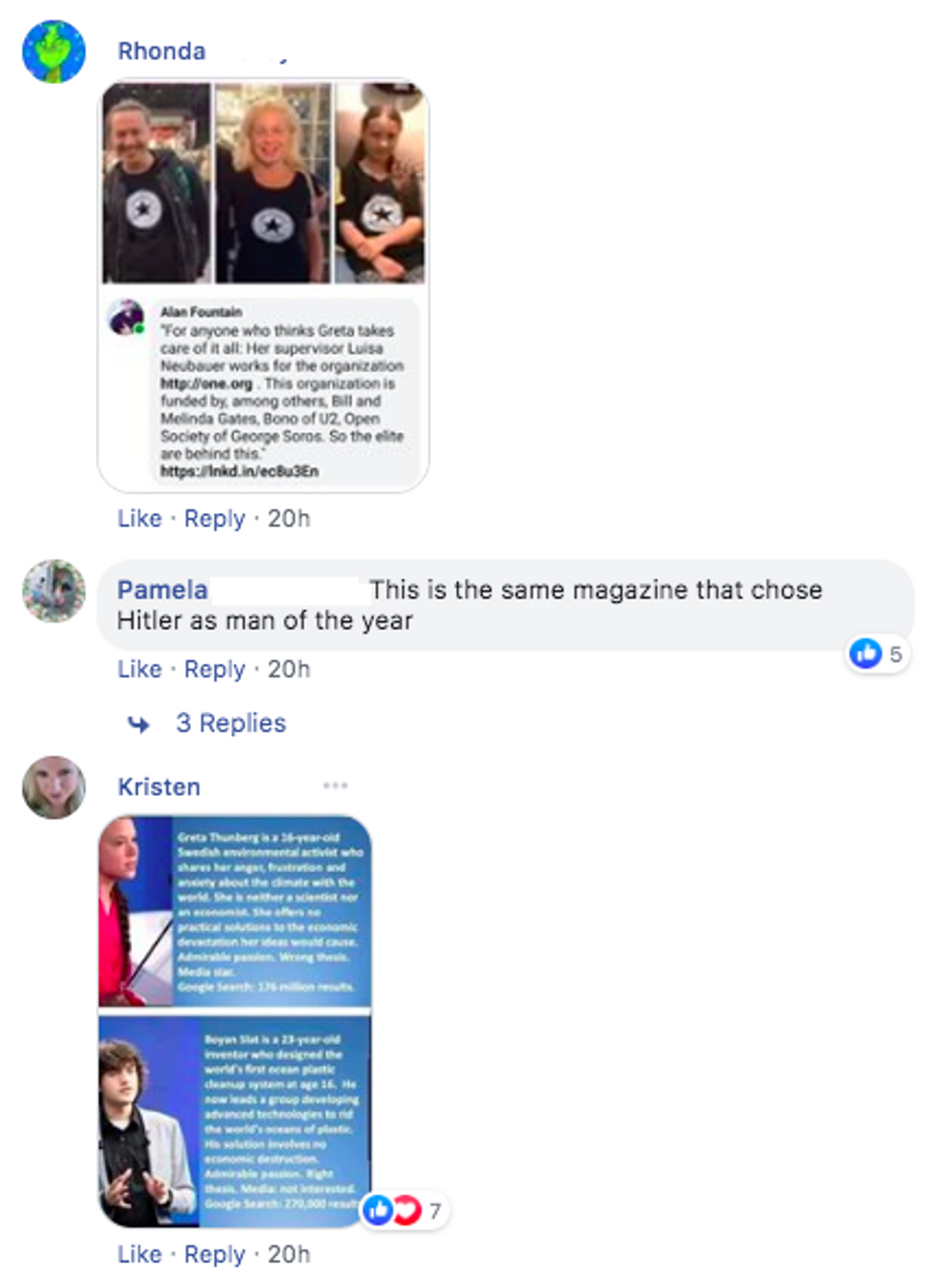 Why do boomers keep putting walls of text in their memes?
I see you, pathetic white women who are mad about Greta Thunberg, and I hear you. And again, I am sorry for my error. Both pathetic white men and pathetic white women are angry that Greta Thunberg is TIME's Person of the Year, and in the name of gender equality, I want it to be clear that all of you are worthless.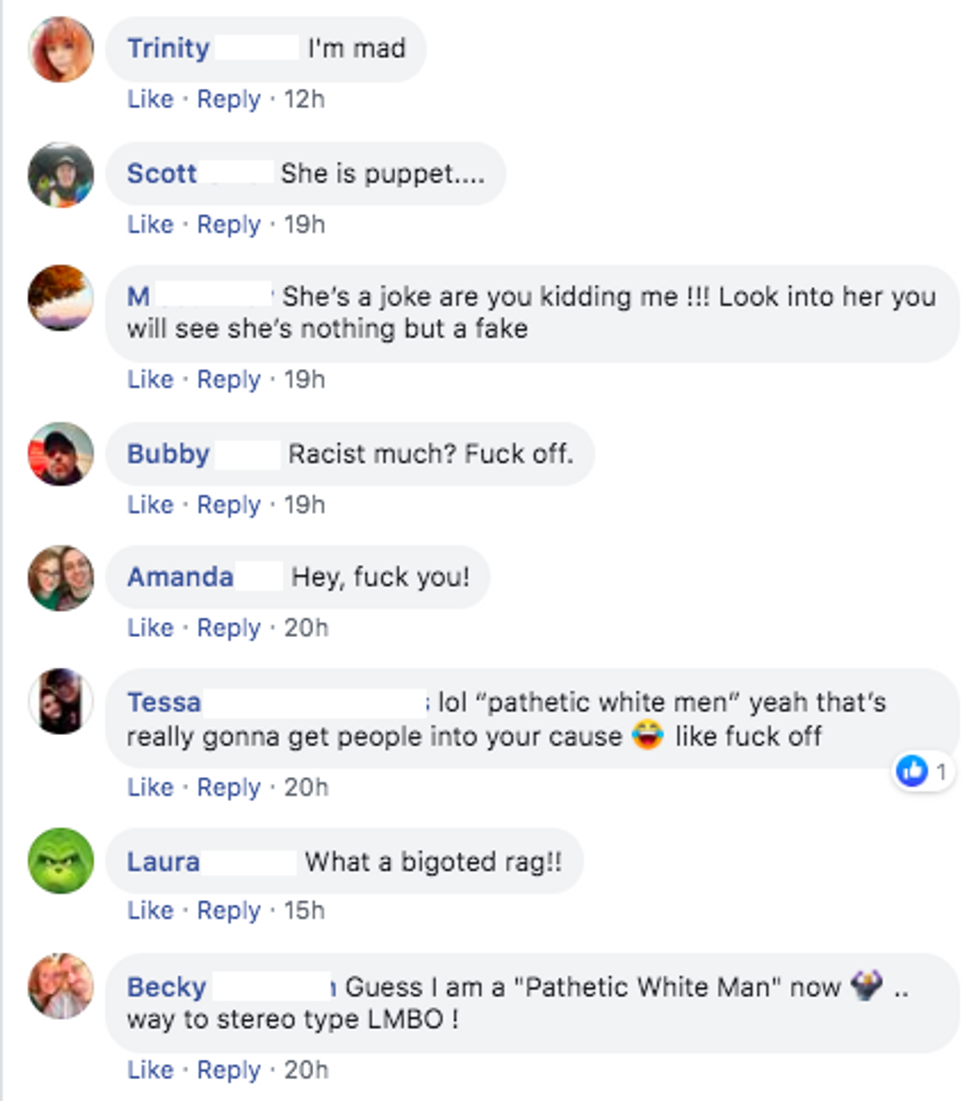 Literally all worthless.
I do feel a little bad insulting people who are mentally tantamount to children younger than Greta Thunberg, even if they're trapped in old, white bodies, but if our president can do it, so can I.

After all, as First Lady Melania Trump might say, "Insulting children on the Internet is what it means to #BeBest, unless anyone makes a joke about Barron, and then it's not okay." Or something like that; who cares, they're all hypocrites.