CULTURE
The Shapewear Brand to Buy Instead of Kim Kardashian's SKIMS
Honeylove wants you to love what you ACTUALLY look like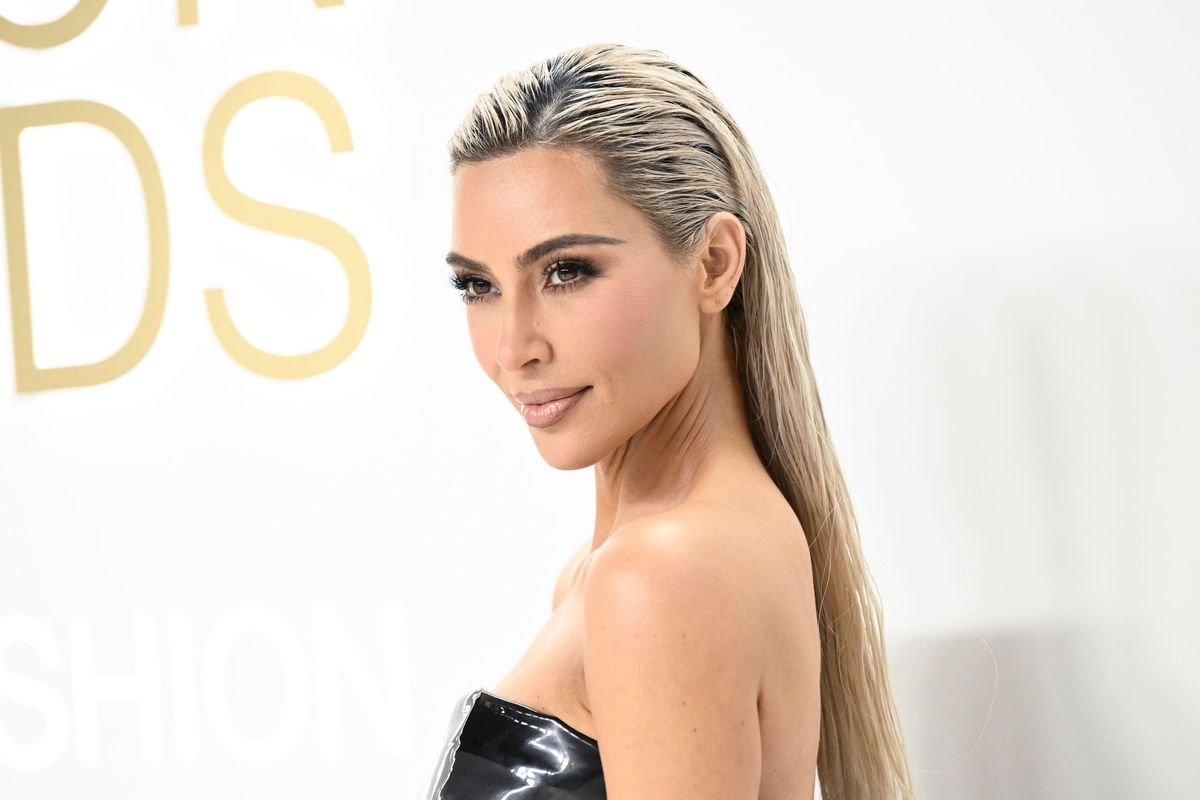 Evan Agostini/Invision/AP/Shutterstock
There are three constants in the world: death, taxes, and that the devil works hard but Kris Jenner works harder.

---
When the seminal reality show Keeping Up with the Kardashians aired its final episode in June 2021, it may have been the end of an era , but the truth was plain to see: the Kardashians were not going anywhere but up.
At the time of the show's finale, we mused : "The ending of Keeping Up with the Kardashians may be the end of one era, but it in no way diminishes their fame or their impact — The show didn't end because their influence is dwindling, but more like because they have outgrown it.
The new era of the Kar-Jenners promises even more success, as they've managed to keep the eyes of the world on them for 14 years. And even transform their reputations to become one of the most powerful families in the world — though partly at the expense of marginalized and vulnerable folks."
To them, not renewing their reality show was akin to regular people quitting their day jobs to go full time freelance. They eschewed their incessant on-camera obligations so they could each focus on other ventures and live their lives off camera …or just be more selective about what they reveal to the world about their lives.
In the months since the show ended, Kendall's launched a tequila company, Khloe has placed her focus on her daughter True, Kylie's announced another pregnancy with Travis Scott, and Kourtney announced her chaotic engagement to Travis Barker.
When I picture their lives, I picture Kris Jenner holding up marionette strings, or conducting their careers like a master puppeteer. The infamous momager must be so thrilled that her daughters are achieving major life milestones any mother would be so proud about — while raking in their cash.
Undoubtedly the most famous sister, Kim has also had her share of landmark achievements this year. After announcing her divorce from fellow mogul Kanye West — also known to attach marionette strings to Kim during their relationship, transforming her into a " prop " for his aesthetic — some thought Kim Kardashian would be at sea.
However, her divorce has only amplified her clout. While she is still involved in Kanye's life — appearing in his recent music videos and attending his release parties — she's no longer tethered to him.
This intentional step into her own identity has solidified her as a business woman — and she's a business, woman !
Miss Kim Kardashian West (because yes, she kept the last name) has made headlines for recent appearances on SNL — where she met rumored new fling Pete Davidson! And at the 2021 Met Gala showing she is a force to be reckoned with, even all by her lonesome.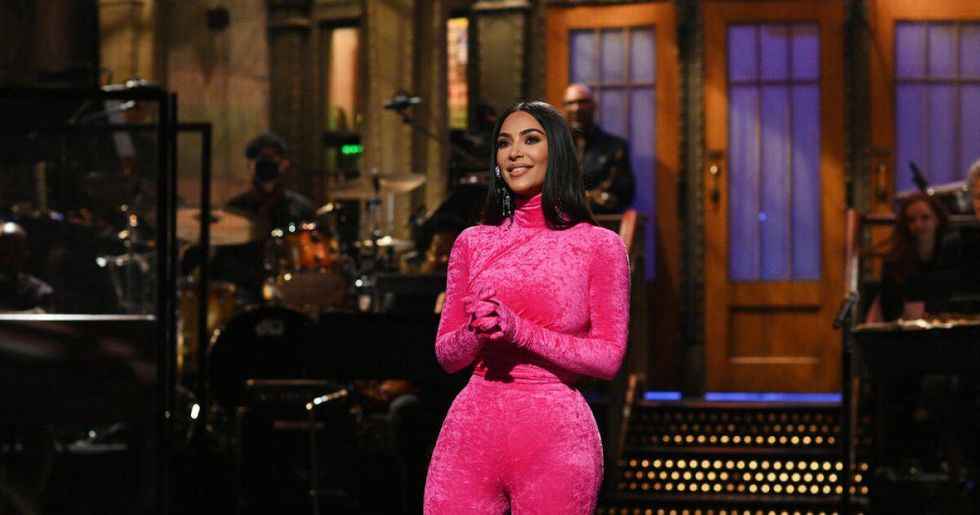 Kim Kardashian hosting SNL via NBC SNL
But at what cost?
Kim's continued success is not the post-divorce, girlboss comeback the media's trying to make her out to be. It's the persistence of the same narrative that's carried throughout her success: capitalizing on the trendy parts of Black culture.
Despite Kimye's souring marriage as Kanye made more and more questionable choices, there's no denying the positive effect he had on her career. He took her from the fringes of society to the mainstream. But how? By curating her image into one inspired by Black culture.
From her "boxer braids" to her distinct body shape, Kim has taken aesthetics common to Black women and co-opted them. This is especially insidious when she takes credit for them — and subsequently profits off them.
Her main business venture is her shapewear SKIMS. It promises her fans a body similar to hers — emphasizing features that Black women have long been ridiculed for while KKW makes money off it.
SKIMS billboards are everywhere, showing off Kim's figure as the new feminine ideal. And her impact on Instagram trends is so far reaching it is exhausting — or, even worse, normalized.
Though it may look like there's no other option, we don't have to fall in line.
Brands like Honeylove prove that you don't have to fit that certain, Kardashian-shaped mold to be beautiful.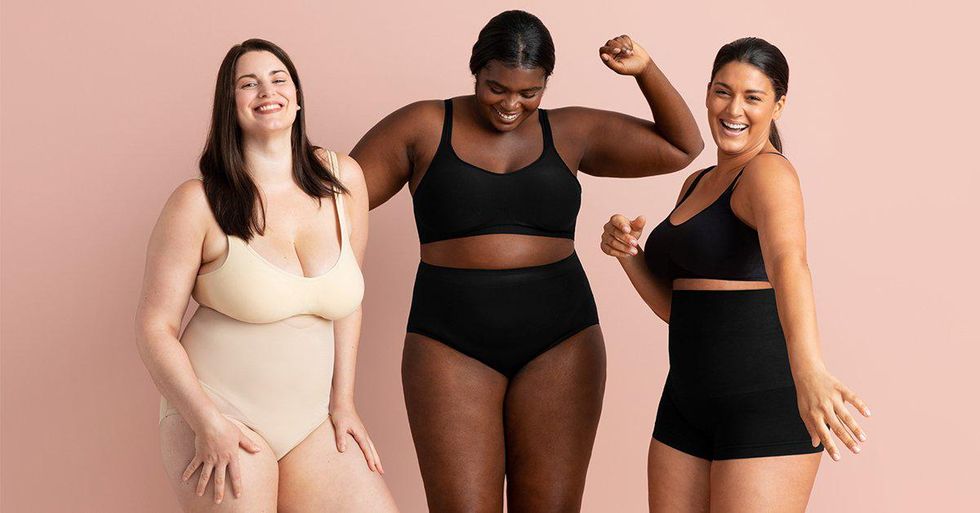 via Honeylove
Honeylove 's mission is "to embolden women of all shapes and sizes through high-quality clothing and shapewear that can be worn with pride."
By celebrating all different body types, Honeylove obliterates the idea that there's a hierarchy of body types. Instead of forcing you to make yourself look like them , Honeylove wants you to look like you — and love it!
Their comfortable, stylish shapewear and loungewear are all you need to feel good about yourself. How you look should match how you feel, and Honeylove wants you to look and feel pretty damn good!
These are some of our favorite pieces from their game-changing lineup:
SuperPower Short : The original Honeylove product, these curve-hugging shorts is innovative shapewear that's both comfortable and effective. It uses compression panels to sculpt where you want shaping and offer release everywhere else.
Boldness Tank : This everyday tank top makes you feel secure wearing anything. Thanks to its unfussy support — never too tight or too bulky — feel free to layer it under any outfit for instant confidence.
Crossover Bra : Who says a functional bra can't be sexy? This stylish bra doesn't sacrifice integrity for cuteness — get you a bra that can do both! For once, you don't have to put up with frumpy underwires of flimsy bralettes. Get one in every color, I say.
While the sensational impact of the Kardashians is impossible to escape, it's important to remember that so much of what they're selling is about making everyone else feel bad — and, at its worst, marginalizing vulnerable groups for their own profit.
Instead of supporting the Kar-Jenner agenda, try Honeylove who stands for the complete opposite and whose pieces will make you love what you see in the mirror again!

*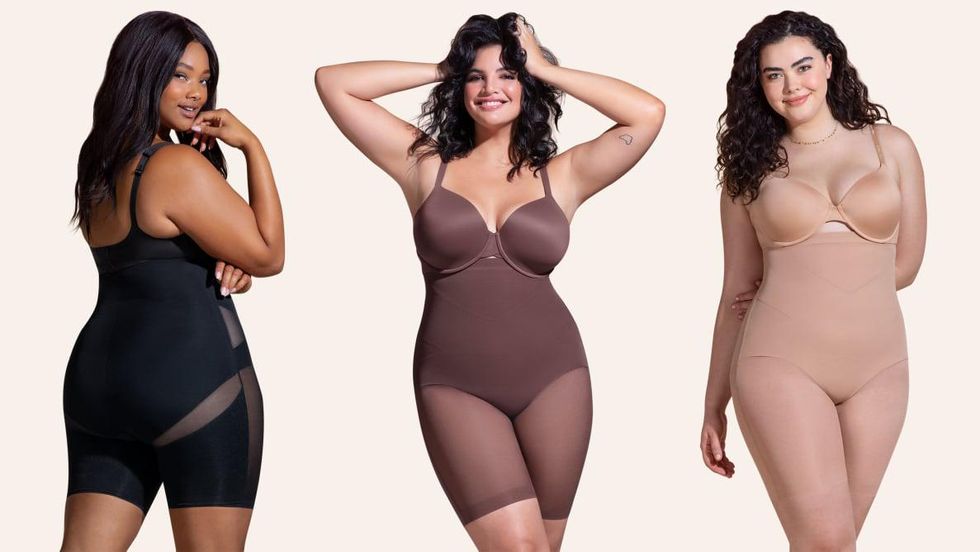 The End of an Era: "Keeping Up with the Kardashians" Just Ended. But Will We Be Free? — Popdust
Kim Kardashian Files for Divorce From Kanye West - Popdust
Kim Kardashian West Breaks Down 21 Looks From 2006 to Now | Life in Looks | Vogue
Kanye West: Diamonds from Sierra Leone Remix (ft Jay Z) Lyrics — Genius
Kendall Jenner's Glitch and the Exhausting Infinity of Influencer Fakery — Popdust