MUSIC
"I Wanna Thank Me" Is Everything We Love About Snoop Dogg
Listening to this album, you lose track of what to expect next.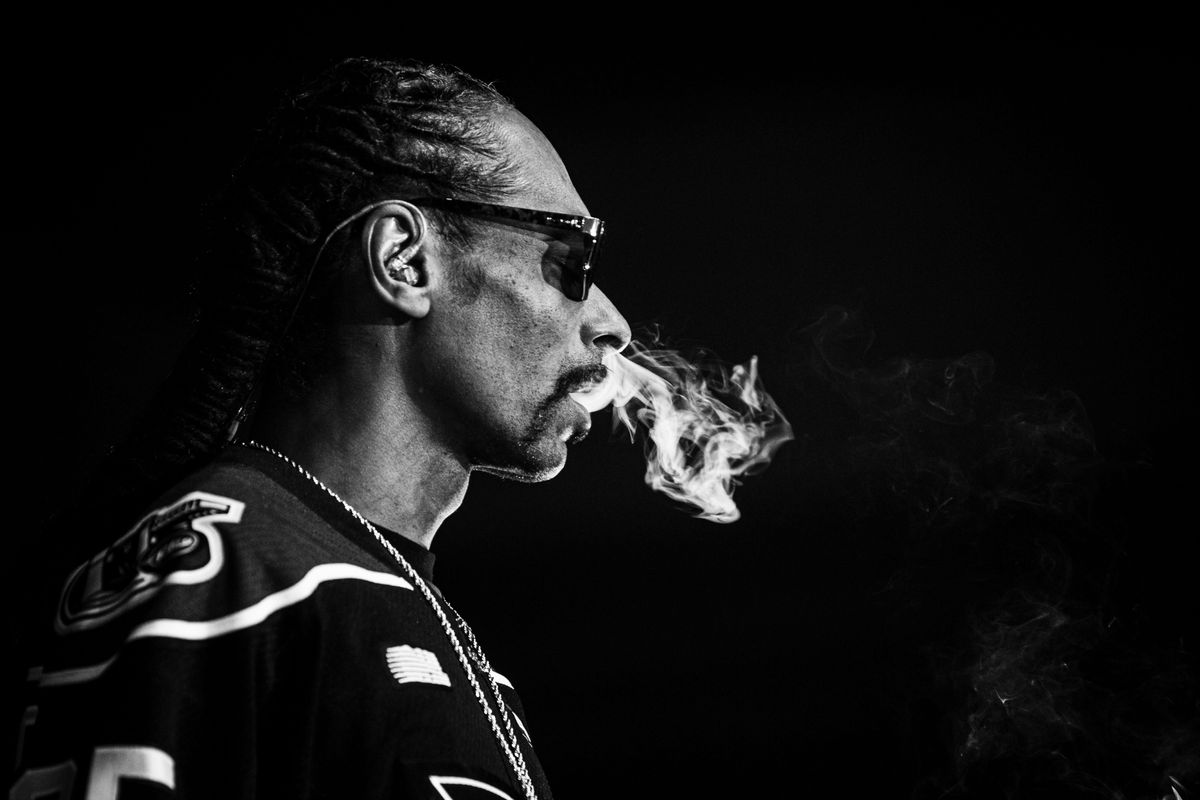 Photo by Michael Hurcomb/Shutterstock
When talking about the legendary "Doggfather" of rap, it is nearly impossible to boil his music down to a singular sound.
---
Snoop Dogg - I Wanna Thank Me (feat. Marknoxx) (Official Video)youtu.be
Snoop Dogg has reinvented himself time and time again since he first burst on the scene as the young, slick companion to Dr. Dre's classic G-Funk sound. Then there was the Snoop Dogg of the Death Row Records days, ever in a mafioso suit and fedora and taking the gangster aesthetic to a whole new level.

We've also had the pleasure of seeing Rastafarian Snoop from when he went to Jamaica and was Reincarnated as Snoop Lion; full-on funk Snoop for his project with Dam-Funk, Snoopzilla; and, more recently, gospel Snoop on 2018's Bible of Love. He has been criticized for jumping genres and appropriating cultures for quick cash grabs, but every time Snoop has forayed into a new or foreign sphere, he fully embraces the genre. As a result, Snoop Dogg has morphed into one of the most creative musicians in the world.
On his latest album,Snoop Dogg acknowledges all of these identities. As he said while accepting his Hollywood Walk of Fame star, "I wanna thank me. I wanna thank me for believing in me. I wanna thank me for doing all this hard work. I wanna thank me for having no days off." (To be fair, he also thanked his family, his wife, Warren G, and Dr. Dre). This sentiment has become the inspiration for his new album, aptly titled, I Wanna Thank Me. The 22-track album is a musical journey through almost every landmark of Snoop's 27-year career. There is a little bit for everyone to enjoy on this album, no matter which version of Snoop you like best. Much of it is steeped in that classic West Coast, G-Funk sound that rocketed him to notoriety and put the LBC on the map. But there are also reggae undertones here and there as a nod to Snoop Lion, most notably on the Russ and Wiz Khalifa-assisted "Take Me Away." There are funk-fueled tracks like "Wintertime in June," which features a posthumous chorus from longtime Snoop collaborator and friend, Nate Dogg.
It is a bit ironic, then, that I Wanna Thank Me should sound so much like a return to form for Snoop. He strips away the personas, one by one, and delivers candid, unapologetic, and sometimes vulnerable bars. On "Bygones Be Bygones," for example, he reflects on his sordid relationship with former Death Row Records Exec, Suge Knight, who is currently serving a 28-year prison sentence for murder. "So through the ups and the downs / Real ones know not to kick n****s when they down / Especially when we was down, that n**** picked n****s up / G*ngb*ng on NY stages, hit n****s up (Death Row) / Y'all remember that? (Yup) / Yeah, he did some bullsh*t, I'm admitting that / But coming at a real Crip, like he ain't one? (What?) / Especially when he helped f*cking make one," Snoop raps.
He also addresses Nipsey Hussle's murder and the impact it had on his community, particularly on the Bloods and the Crips of LA. The late rapper's murder brought these perennially warring gangs together in grief, which has since led to talks of peace. On "One Blood, One Cuzz," after dedicating a full verse to Nipsey, his legacy, and his family, Snoop goes on to rhyme, "Ain't nothin' greater than when we unite as one / Ain't got no ulterior motives and no other agendas / Fakin' like you with us just like some puppet pretenders / We ready to end this / For every eye that still cries / It's time to realize God will rise when we tie us."

I Wanna Thank Me is, in some ways, a microcosm of Snoop's career. Listening to it, you have no idea what to expect next. But with Snoop, no matter what you get, it is always entertaining and authentic. This album is a culmination of every step Snoop has taken over nearly three decades, paying homage to his roots and, ultimately, himself.