MUSIC
As the rapper's latest baby mama drama unfolds, it's time to hold Future accountable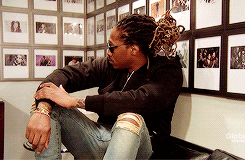 Let's face it: It might be time to cancel Future.
Nayvadius Wilburn, otherwise known as the Atlanta trap icon Future, has historically had trouble taking personal responsibility for his actions.
For one, while he's always been frank about his battles with addiction, he's claimed to be (somehow) unaware of his music's influence on young kids.
Yet up-and-coming rapper Juice WRLD, who recorded a collaborative project with Future last year, admitted that the Atlanta rapper inspired him to start sipping cough syrup when he was in middle school. "When he told me that, I was like, 'Oh sh*t. What the f*ck have I done?" Future recently told Rolling Stone. "I didn't think I'd care about that stuff. Four years ago, I probably wouldn't have cared if he told me." Juice WRLD claimed Future "kind of apologized."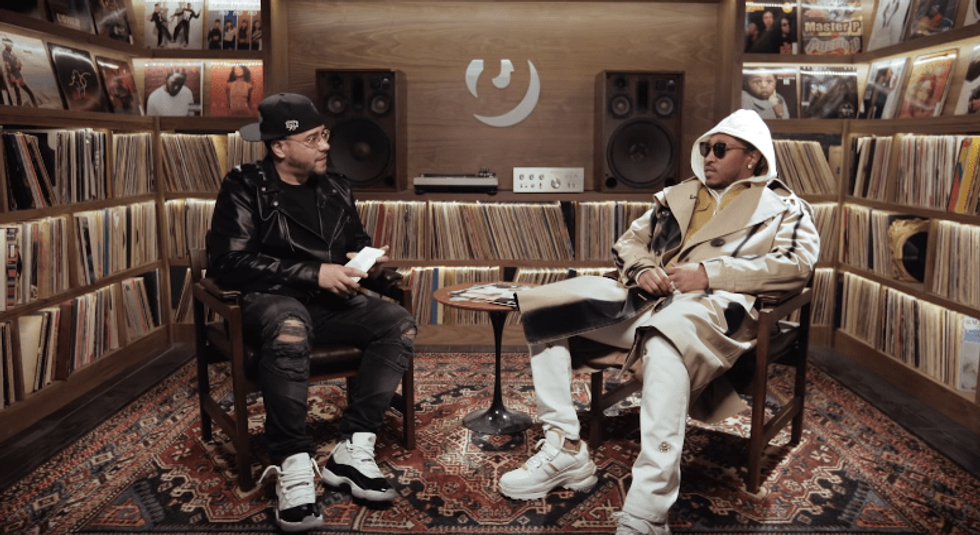 In a separate interview with Genius, Future admitted that he had actually stopped drinking cough syrup but remained mute on his sobriety out of fear that his fans would stop "loving him" if they knew he was sober. He mentioned that certain people in his inner circle pressured him to continue to use drugs and party. "The people around you are chasing the high so they want you to continue to chase that same high," he said.

Both the interviews came prior to the January release of his latest studio album, Future Hndrxx Presents: The WIZRD, and they seemed to represent a dramatic shift in tone for the rapper. However, listening to the album, that growth and sense of responsibility were suddenly absent. "I'm too rich to be sober," he sings on "Overdose," "got the whole world taking Xan's"; he turns a hint of regret into a braggadocio statement. He describes on "Unicorn Purp" how he's "on that purp like a unicorn."
But both fans and critics were rather forgiving of these discrepancies, suggesting that this album was the end of the old Future. "I think this is the ending of Future that we once knew," said Rory on The Joe Budden Podcast. "It did feel that way. I think the content is changing now."
But Budden wasn't as forgiving, reminding listeners of his other discrepancies.
After acknowledging the rapper's hypocritical attitude toward drug use, Budden went on to address other hypocrisies that Future's faced and failed to address. In an interview with Beats 1, Future claimed that his ex-wife, Ciara, introduced their kid to her new husband, Russel Wilson, before "she allowed Wilson and Future to meet." "He do exactly what she tell him to do," Future said, mentioning that Wilson should be a "man" and forbid Ciara from even mentioning his name in public. "If that was me, she couldn't even bring his name up. She know that. She couldn't even bring her exes' names up...don't give that sh*t no energy."
"Why does he keep telling us how everybody else should be behaving?" Budden said of the interview. "And all of it is to benefit him," his co-host Rory added. Budden went on to say that he doesn't respect Future as a man: "In real life, we ain't see no maturation from Future!" When asked for a response, Future said candidly, "I don't f*ck with Joe Budden." He added, "He got a badass bitch though."
The latter comment falls in line with how the rapper has historically objectified women.
He has historically denied culpability when it comes to mistreating his sexual partners. Future and Ciara have been at each other's throats since 2015 in what has been a very public post-breakup feud. The soon-to-be newlyweds called it quits after Ciara discovered that the rapper had been sleeping with his wardrobe consultant. Future denied the allegations, claiming he was the one to call it quits and that he just stuck it out because he felt embarrassed for her.
Since then, the two have had a tumultuous back and forth. Future has bad-mouthed his ex on social media multiple times, allegedly costing Ciara an endorsement deal in the process. Future's public airing out of his frustrations has also inspired fans to be equally vicious, continuously coming to the rapper's defense to attack Ciara and her new husband.
While Ciara and Future share custody of their kid together, the rapper has five additional baby mamas, with a sixth stepping forward this week. Eliza Reign, the latest to have a child by the rapper, alleged that she initially received death threats after deciding to keep the baby; and since the little girl's birth, she's been unable to get in contact with Future.
He's body-shamed and degraded his female fans.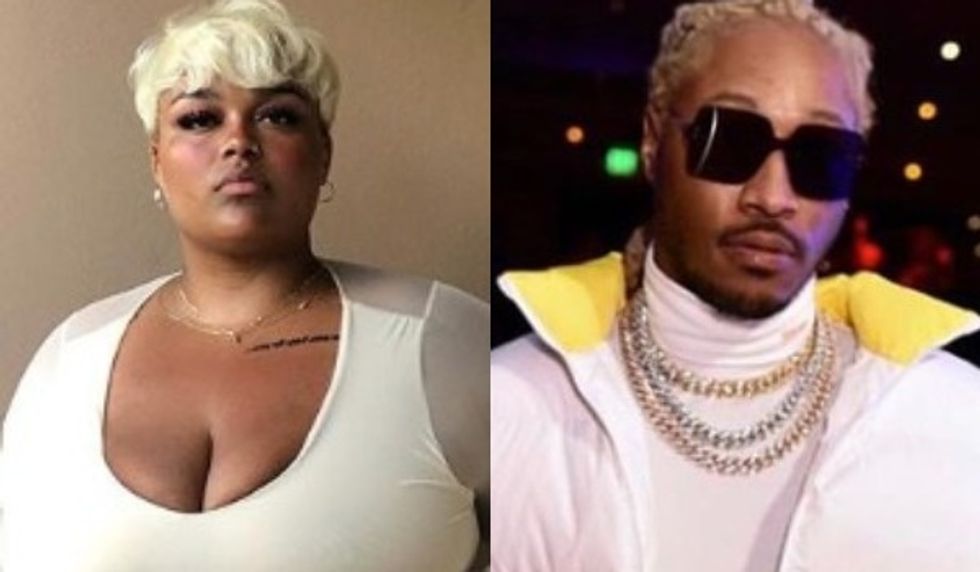 Future's toxic behavior has hardly tainted his legacy as an artist, but there have been enough instances to warrant severe criticism. Back in March, rumors started to fly that Future wouldn't allow "fattie" women to enter a club he was performing at in Miami. He denied the allegations, saying, "I love all women." He additionally came under scrutiny in 2017 when he said on Twitter that his "kids gotta make a sacrifice" for having a superstar dad. The statement came a year after one of his baby mamas sued him for "emotional neglect" of their son, citing that the child has "emotional and behavioral issues" as a result of Future's bad parenting.

A few months after the release of WIZRD, Future announced the release of a surprise EP called SAVE ME. The EP, which critics have derided as his most thematically stifling, attempted to paint a more sympathetic narrative of the artist. "I only call you when I'm faded / Your arms around me, come and save me," he sings on "Xanax Damage," referring to his continued Xanax abuse. "I've been possessed, they wanna take my soul," he sings on "Love Thy Enemies." "Save my flesh, I'm in need of your love."
Future clearly sees himself as a creative martyr, as someone who's sacrificed his health and happiness in order to create great art and keep his fans. But even in his darkest and most vulnerable moments, obnoxious lyrics like, "I'm gettin' cocky, treat a good girl like she ran down / Catch an attitude I'ma go and f*ck your friend now," squash any empathy one could have for the 35-year-old. While he attempts to paint himself as a lost soul in need of guidance, the #MeToo movement has proven that misogynistic men will do anything to frame themselves as victims in order to ultimately direct attention away from those who have suffered as a result of their ignorance.
Future hasn't matured; he's just changed his narrative. In January, when asked for his opinion on the downfall of R. Kelly, Future said: "When you give things too much attention, they blow up...stop talking about it, it'll go away." That bit of advice seems to be Future's calling card, and while ignorance is clearly bliss in the Hip-Hop community, at what point are we going to start holding our favorite artists to a higher standard?
From Your Site Articles
Related Articles Around the Web