Top Stories
The rappers latest outing is a battle cry that leaves other rappers quaking in their boots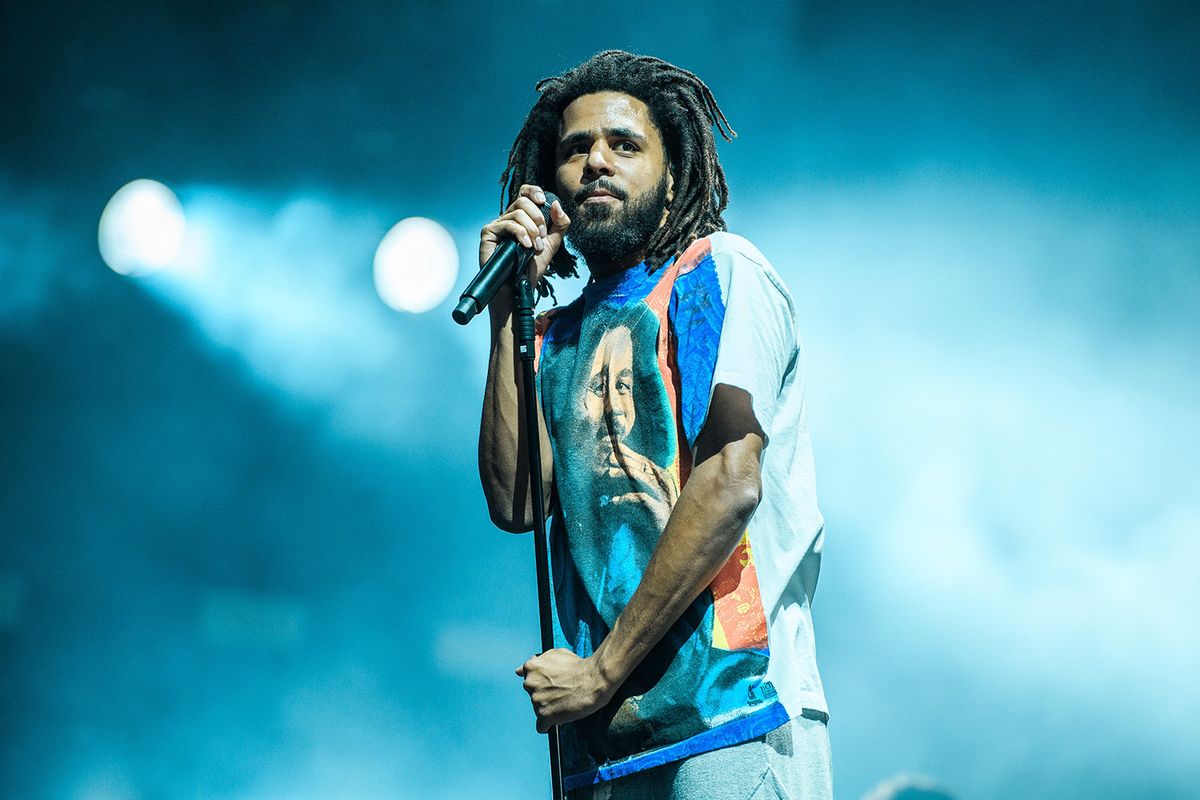 Billboard
After only a mere tweet announcing his new single, J Cole dropped "Middle Child" yesterday to unsuspecting rap fans everywhere. "I studied the greats, I'm the greatest right now, fuck if you feel me, you ain't got a choice," J Cole says with leisure as blaring horns perforate the track's hard-hitting 808's. It's clear from the track's opening line — "I'm counting my bullets, I'm loading my clips" — that Cole is feeling different this time around. The song is one of the rapper's grittiest, and deviates from his normal poetic, anti-establishment trope to take aim at all the rappers "counting him out." Lyrically, the track is a fitting addition to Cole's catalog and offers the prestige word-play we've come to expect from the 33-year-old icon. "We coming from a long bloodline of trauma," Cole spits on the track's second verse. "We killing our brothers, they poisoned the well. Distorted self-image, we set up to fail."
J. Cole - Middle Child (Official Audio)www.youtube.com
The T-Minus-produced banger comes at the heels of Cole's Revenge of the Dreamers III album announcement on January 6. The collaborative effort is set to feature all of the artists on Cole's record label, along with rumored guest features from a slew of rappers like Wale,Curren$y, and J.I.D. The announcement caused a social media frenzy when Cole also sent out an invitation to a gaggle of today's most prolific rappers, inviting them to take part in the record. Rick Ross, Meek Mill, DJ Khaled, Akon, Ludacris, Lil Baby, Smino, Saba and BJ The Chicago Kid were among those invited. He also invited Mike WiLL Made-It, Tay Keith and Justice L.E.A.G.U.E to help with production, among others. The recording sessions took place behind closed doors, and according to Cole, were wrapped on January 16. Suffice to say, the project is one of the most anticipated of 2019. "Next step, finish the songs and let the [world] feel them," Cole tweeted. If "Middle Child" is any indication for how the project is gonna sound, we're already feeling it.
---
Mackenzie Cummings-Grady is a creative writer who resides in the Brooklyn area, Mackenzie's work has previously appeared in The Boston Globe, Billboard, and Metropolis Magazine. Follow him on Twitter @mjcummingsgrady.
---
POP⚡DUST | Read More...
Red Band Trailer for 'The Beach Bum' Looks Pretty Lit
Tessa Dixon Premieres 'Falling'
Alec Baldwin Pleads Guilty to Punching a Man, Then Comments On a Terrorist