TV
Why Did "Tiger King" Creators Cut Joe Exotic's Racism from the Show?
A recently uncovered rant from Joe Exotic points to larger questions in the series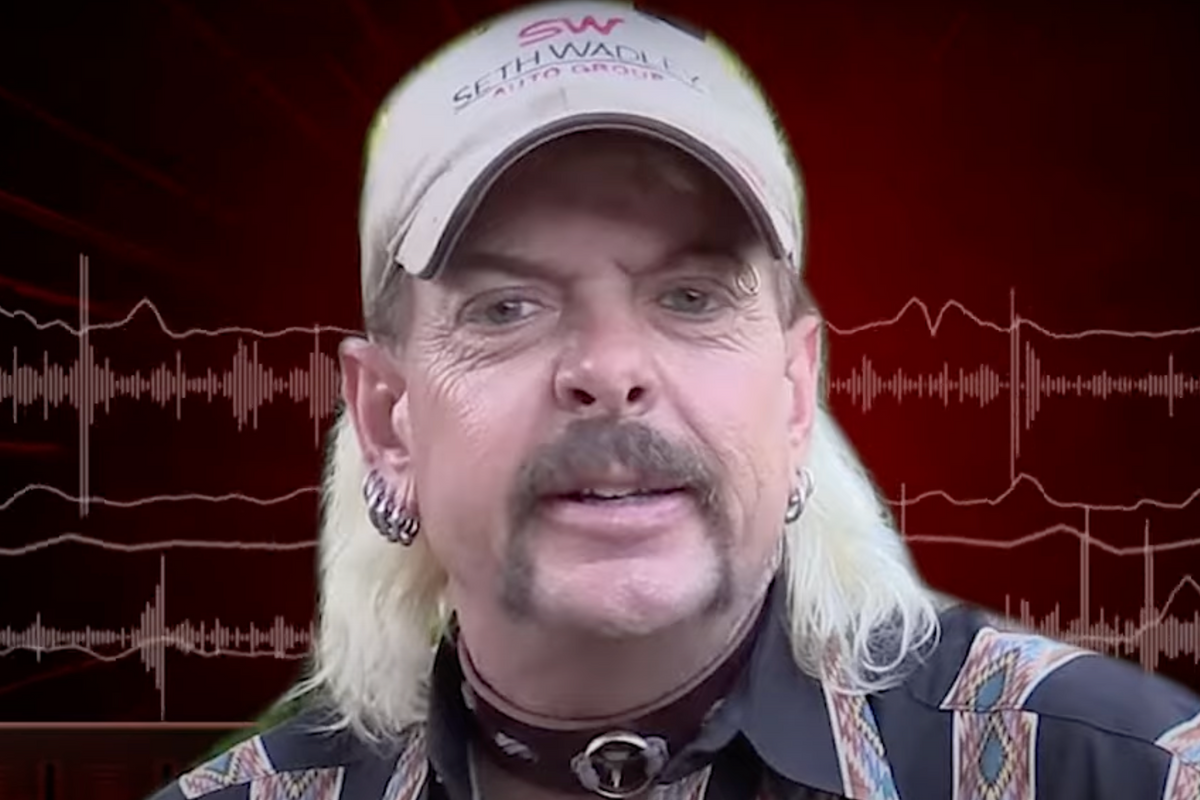 via Youtube.com
Joe Exotic, the central figure of the hit Netflix documentary Tiger King: Murder Mayhem and Madness, is surprising in many ways.
He is a gay, polygamist, self-described redneck from Oklahoma who had a country music career , ran for president and governor, and ran a private zoo specializing in tigers before being sentenced to 22 years in prison on charges of murder-for-hire. He also plied young men with drugs to be in sexual relationships with him—and even marry him—regardless of their own sexuality. For anyone who has watched the insanity of the show , the additional detail that h is also racist is perhaps the least surprising thing about him. So why did the Tiger King creators cut out a recently leaked rant about the N-word and Joe's frustration that he isn't supposed to say it?
The highlight of the rant is Joe's assertion that "you can get on YouTube and watch any Black man's rap video, and they're calling each other the N-word. What the hell, is this discrimination? I'm white, I can't say the N-word?" The fact that Joe sees this supposed restriction on his speech as "absolutely pathetic," and a sign of things going wrong in America might seem to be telling of who he is, but the show's creators apparently didn't think it was worth including.
The seven episode run of Tiger King featured no shortage of misogynistic rants about Carole Baskin—whom Joe regularly referred to as a "b*tch" and variously assaulted in effigy, before actually attempting to have her murdered. But then, that was central to Tiger King 's narrative. In the almost-entirely white world of the GW Zoo and the big cat collectors in the documentary, perhaps Joe's abhorrent positions on racial issues just didn't register. That's the angle that creator Rebecca Chaiklin adopted in an interview with The Hollywood Reporter on Wednesday, saying that though Joe "is a racist" and "said things while we were filming that were very unsettling," "they didn't have a context in the story."

But then, what about the identity of one of his few non-white workers—and possibly the most likable and impressive figure in the whole series. Saff is the keeper who returned to G.W. Zoo five days after having an arm amputated. Everyone who has seen the show loves Saff. So is it worth noting that "Saff" is a trans man , that he goes exclusively by Saff, and would probably rather not be listed in the show's cast as Kelci? Is it revealing of Joe's insensitivity toward his employees that he regularly mis-gendered Saff? More importantly, is it revealing about the show that they chose to leave that fact out, even while including news footage that referred to Saff as a woman?
Perhaps Chaiklin and fellow director Eric Goode just didn't want to distract from the story they had to tell by taking stances on topics like gender and race. Leaving aside the fact that the show dealt directly with the politics of a gubernatorial election, issues like race and gender that are fundamental to people's identities are not political, they are built into our world. While there are a lot of backward people who hold antisocial views on these topics—and maybe the Tiger King creators preferred not to alienate those people from their audience—the actual political stance is the one that treats those aspects of reality as taboo subjects that need to be erased from the narrative.

As much as anything Joe said or did to reveal his character, his racist rants tell us something about who he is. While we don't yet know what other "unsettling" things he might have said, the creators have talked about how much unused footage they have and the possibility of using it for a second season of Tiger King that also covers ongoing events—for instance, the fact that Joe was recently transferred from isolation (where he couldn't have his regular phone calls with husband Dillon Passage) into the Federal Medical Center in Fort Worth, Texas.
If that plan manifests, the creators will have the chance to flesh out the story of Joe Exotic with topics they avoided in the first season. Until then, we won't know what other "unsettling" things Joe said that might reveal more of who he is, but we've certainly learned something about the show's creators.