Culture News
Flagrant disregard for social distancing is the latest in the park's history of reckless neglect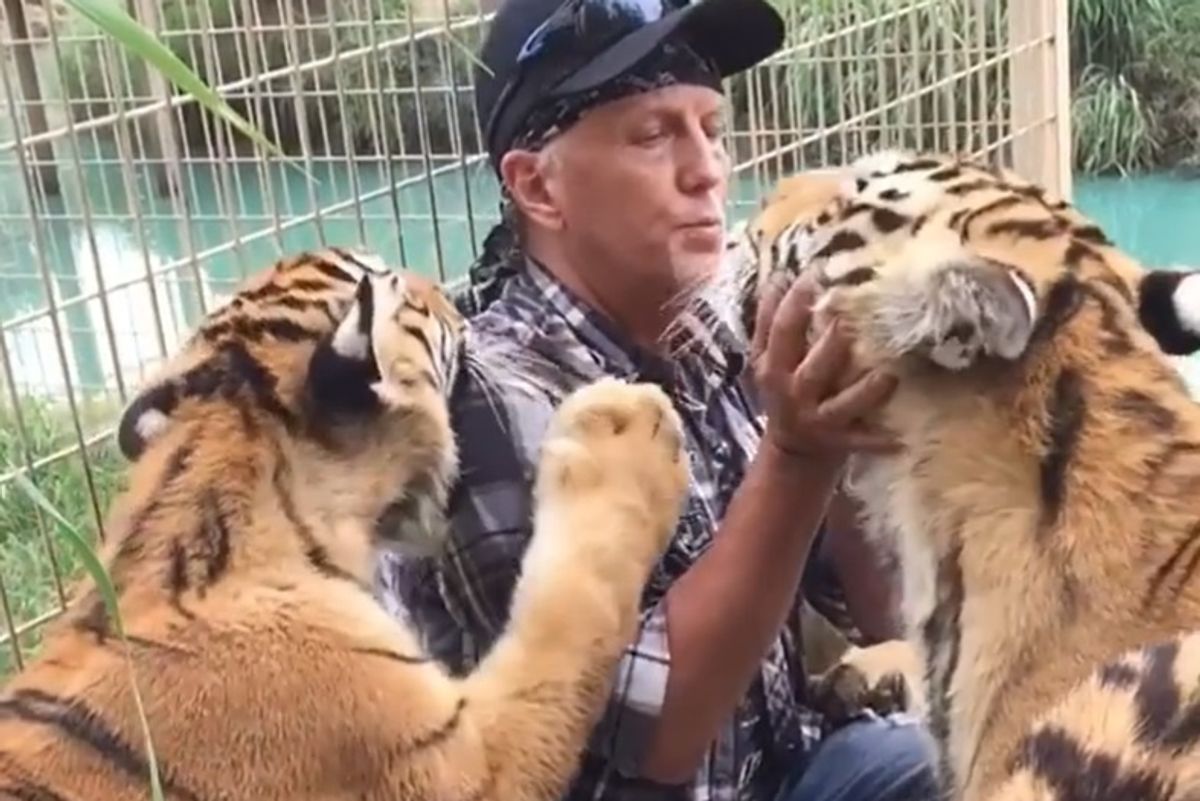 Instagram
This week Tiger King Zoo reopened for business, in perhaps the most thrillingly stupid appeal to Tiger King fans since Nicolas Cage was cast as Joe Exotic.
The zoo—more accurately an animal park, as it is not accredited by the AZA— was previously known as the G.W. Zoo and was the site of Joe Exotic's insanity in the hit Netflix Documentary Tiger King. For some weeks it was shut down, along with most non-essential businesses, as part of Oklahoma's effort to contain the spread of the coronavirus pandemic. But now Tiger King Zoo has received permission to resume operations on the condition that staff and guests follow CDC guidelines on social distancing and sanitation. Upon opening the gates, it immediately became clear that neither staff nor guests had intention to comply.
---
The main appeal of parks like Tiger King Zoo—apart from whatever sadistic joy visitors can get from the mistreatment of majestic wild animals—is the opportunity to have up-close interactions with the cats. Considering the spread of the coronavirus among big cats at the Bronx zoo, it's clear that this close proximity wouldn't be safe even if the people in the park were keeping their distance from each other—which of course they weren't. The park's owner, Jeff Lowe, was there with his wife at the park's opening to greet the crowds pouring in.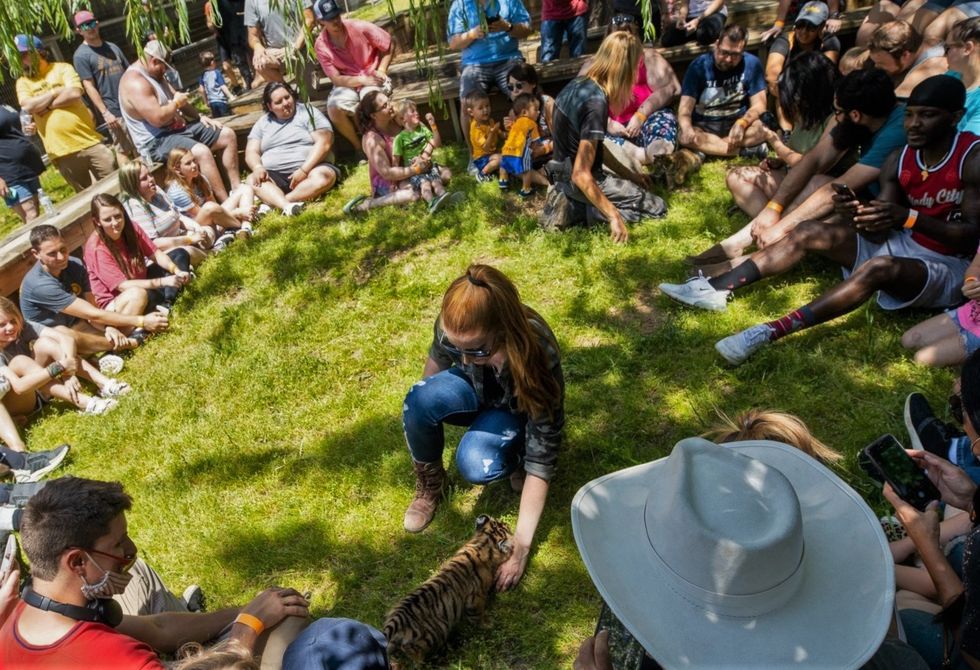 The notoriety the park has gained during quarantine no doubt added to the draw, attracting throngs of people to press against each other in their efforts to get close to the tigers. While we can hope that tigers are no longer being neglected, abused, and killed on the premises, the current practices are no less disturbing. Pictures from opening day show Low and head zookeeper Erik Cowie—Tiger King viewers will recognize him as the guy with long hair who was always wearing sunglasses—in close proximity to guests, posing for pictures. In other shots people are squeezing together in a circle to wait for their turn with a tiger cub—fewer than six inches between people, let alone six feet. Hardly anyone can be seen wearing the CDC recommended face masks.

This is the kind of behavior projected to cause upwards of 300,000 deaths in the U.S. if restrictions are lifted. Whatever you think of the cruelty and mistreatment of endangered animals at places like Tiger King Zoo, contributing to the spread of such a deadly and difficult-to-contain virus is a new level of crime. At the time of this writing, Oklahoma has only documented around 240 deaths as a result of COVID-19, but the state is discovering around 100 new cases every day, and those figures are sure to skyrocket if places like Tiger King Zoo are allowed to operate like this.
It's time to shut it down again until the owners and staff can take a more serious approach to public safety.