Frontpage Popular News
It's Official! Justin Bieber and Hailey Baldwin are Married
Engaged in July, the Couple Got Hitched at the Courthouse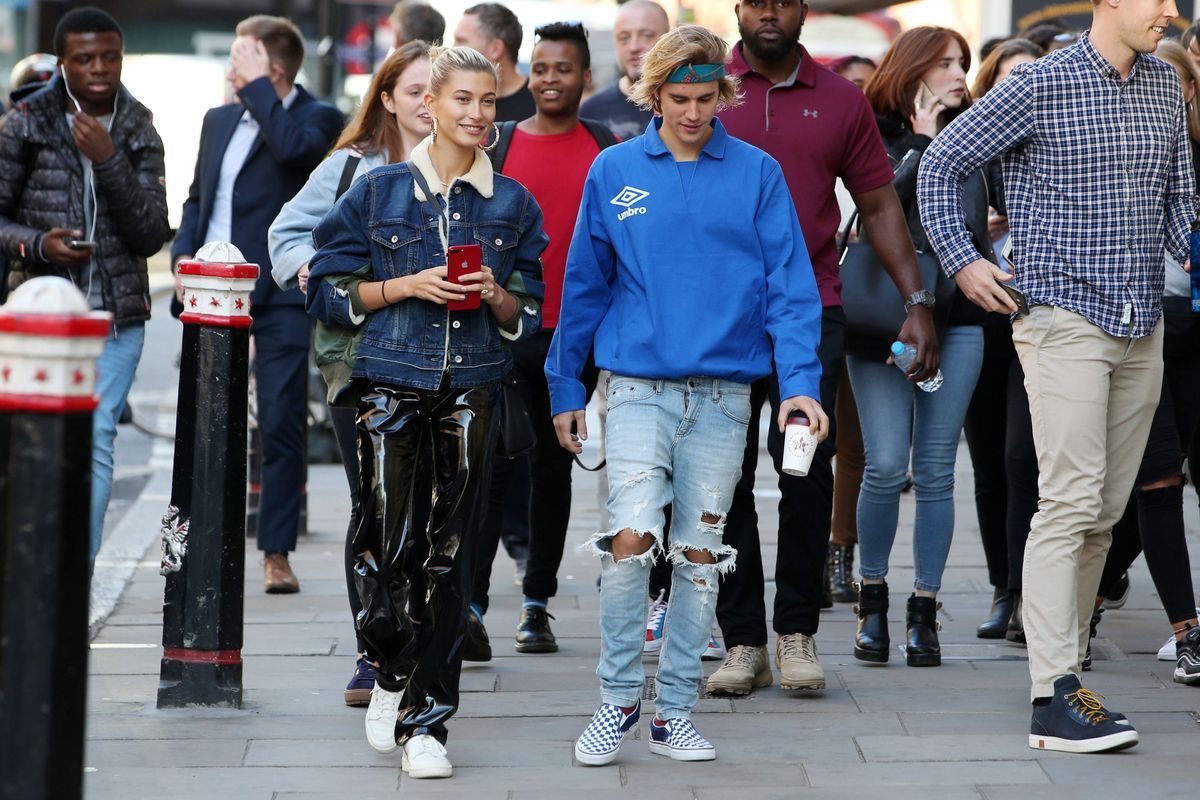 Photo by: Beretta/Sims/Shutterstock
Popdust recently shared the news that 'pop prince' Justin Bieber, 24, asked model-of-the-moment, 21-year-old Hailey Baldwin to be his bride. Well, these two didn't waste any time, as Us Weekly can confirm that they got married at a NYC courthouse on Thursday, July 13. Lucky #13 will be the young lovers' special day, as they spend the rest of their lives as husband and wife. Well, at least the bride is old enough to sip a glass of champagne to celebrate!
The two were on-again/off-again for a while, but they landed on the "on-again" as the last petal of the "she loves me, she loves me not" flower hit the ground. And now one of the celeb world's youngest "power couples" have made it official as they signed the doc to go with Baldwin's rock.

Surely, the courthouse won't be the final place "The Biebs" and Baldwin will celebrate their marriage. Celebs of their caliber know how to throw a pricey party, and with the slew of famous family members and fabulous friends the duo has, their wedding shindig is sure to be quite the show. Picture the beautiful Baldwin in a sexy-sweet designer gown and the groom looking gorgeous in something more stylish than a sweatshirt and shorts. Paparazzi will hound the venue like predators and gossip rags and sites will strive to be the first to snag pics of their first dance.
As per Us Weekly, "Bieber's mom, Pattie Mallette, seemingly hinted at their nuptials in a tweet on Friday, September 14. 'Love is unconditional,' she wrote." That it is, but let's hope the sort of "love" this young couple shares lasts longer than the average celeb marriage.
We all know that Bieber was with singer/actress Selena Gomez for a long time. Many fans thought they'd reconcile, but Biebs set his sites on Baldwin. "Justin is really in love with Hailey. He loves that she is super chill and down to do anything. Hailey has calmed Justin down a lot, and she has changed him as a man," an insider told Us Weekly. She certainly changed him alright…from "player" to "partner!"

Let's wish this ridiculously good-looking couple lots of love, luck, and longevity for a marriage that stands the test of time (and that of being in a celebrity marriage). The courthouse may not be chic, but this couple knows how to turn the everyday into something extraordinary!
Congrats Justin and Hailey!
---
Melissa A. Kay is a New York-based writer, editor, and content strategist. Follow her work on Popdust as well as sites including TopDust, Chase Bank, P&G, Understood.org, The Richest, GearBrain, The Journiest, Bella, TrueSelf, Better Homes & Gardens, AMC Daycare, and more.
---
POP⚡DUST | Read More...
The Sweatshirt at the Center of Controversy
Cartoon of Serena Williams Blasted as Sexist and Racist