Frontpage Popular News
Kylie Jenner Thinks You Need Another Leather Jacket
Another Kar-Jenner Brand Emerges…But What Makes It Great?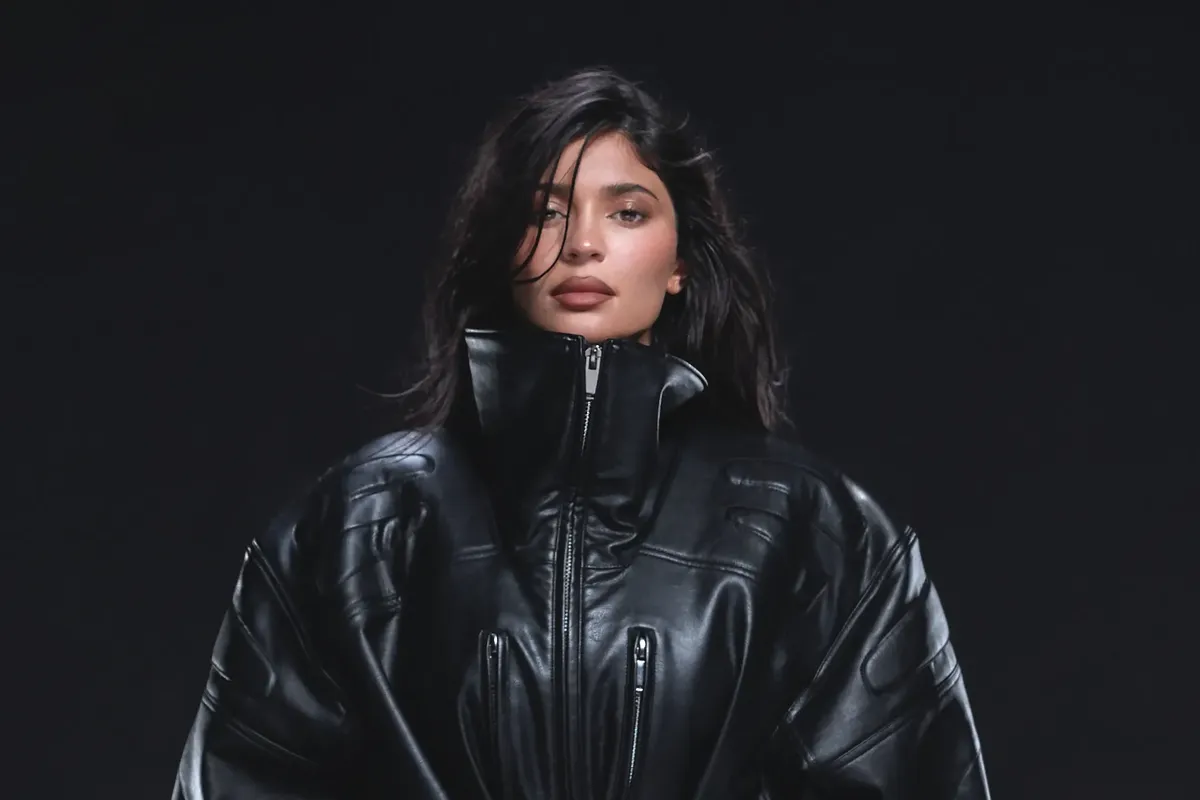 KHY
When you think of the Kardashian fashion, your mind may wander to the color black. Seriously, whenever I throw on an all black fit, I say I feel like a Kardashian. When a family's style makes you think of them when you wear a color, you could assume they're pretty powerful in the fashion world.
---
And the Kar-Jenners have been dictating trends whether we like it or not. Kim Kardashian's Skims is constantly innovating a new path in the world of underwear. Skim recently became the official partner of the NBA and WNBA, and, more importantly, unveiled their new, viral "Nipple Bra. You can't beat Kar-Marketing. And don't forget that Khloe is the face of Good American — an all-inclusive denim brand changing the stigma behind denim sizing.
Kylie is currently known for Kylie Cosmetics, the brand that brought us the lip kit and a gimmicky skincare line, Kylie Skin. But King Kylie is not done yet, after debuting her own leather jacket at Paris Fashion Week, we should've known something was in the works. The Kar-Jenners never seem to do anything by accident anymore. Kris Jenner works way too hard for that. So it should be no surprise that, unbeknownst to us, Kylie was debuting her new clothing brand before our eyes.
What is Khy?
Khy blends luxury fashion with cutting edge everyday style, promising us faux leather and base options to give us the closet of our dreams. The name stems from Jenner's trips to Paris, where she tried to stay undercover by telling bartenders her name was "Khy." Unfortunately, my name is already a letter so I can't afford the same luxury of shortening…but I digress.
Khy is scheduled to be released in regular drops and Drop 001 is a 12-piece collab with Berlin-based NAMILIA.
With a surprisingly affordable price range of $48-$198 and sizing from XXS-4X, I'm pleased that Kylie is giving the people what they want. It's both affordable and fashionable — plus no animals were harmed in the creation of this jacket.
We saw Kylie celebrating the launch of Khy alongside sister Kendall Jenner and fellow friend and fashion icon, Hailey Bieber. Then, not long after, Kylie celebrated with a Khy birthday party.
For a devout member of the fashion community, Kylie Jenner has the opportunity to reach Skims-level of success, if she does it right. And honestly, I'm kind of living for the first drop?
The Best Products From The KHY Drop 001
While some of you may cringe at the price of a $48 cropped baby tee, I'm impressed. Kylie is shooting for runway-ready looks that mirror the format of high fashion houses we love like Loewe, Gucci, Prada, and more…and the all black theme fits the Kar-Jenner way.
If you want to shop the KHY Drop 001, here are some of the surefire hits (with quality and everything else taken into consideration):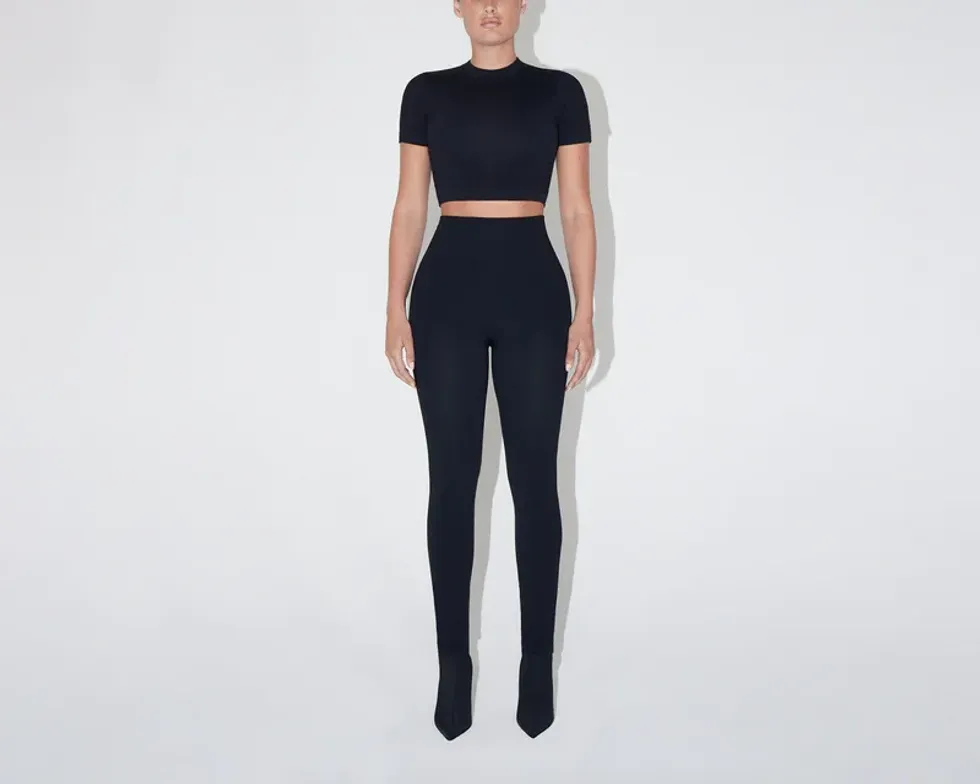 KHY
Material: 90% Nylon, 10% Spandex
Comparable Skims Product: Recycled Nylon T-Shirt, 78% Nylon, 22% Spandex
Why We Want It:
This is guaranteed to feel comfortable, suck you in, and give you the Kylie Jenner streetwear base. Dress it up, wear the pieces on their own or together, and it's on the more affordable side of athleisure.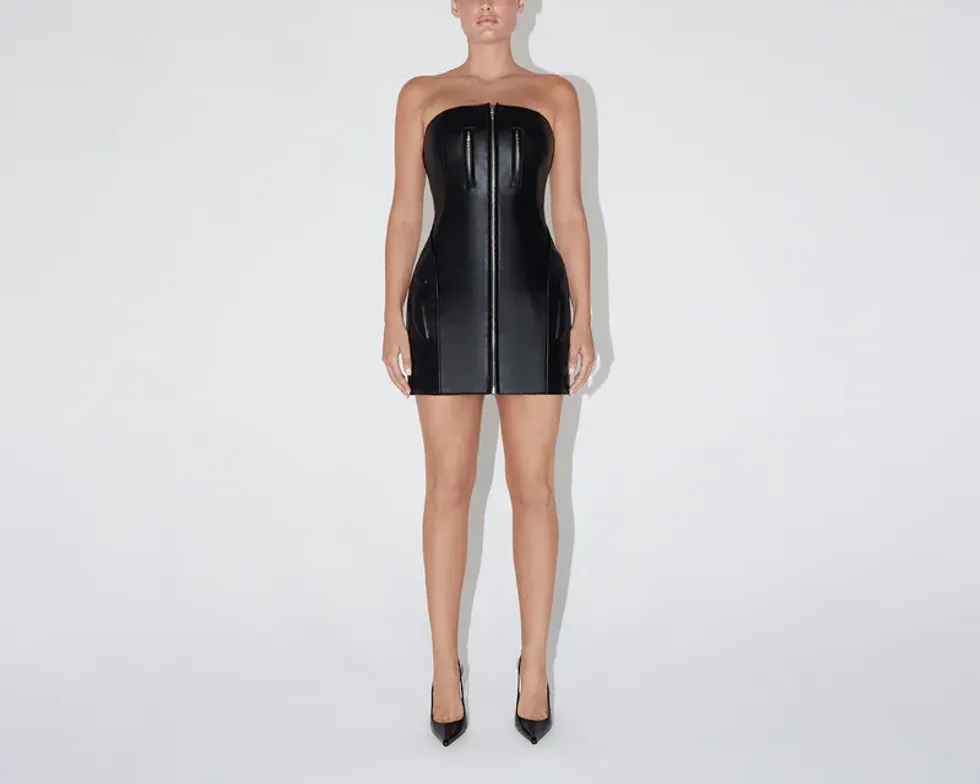 KHY
Material: 100% PU leather, 100% polyester lining
Comparable Skims Product: Faux Leather Bootcut Pant, 100% PU
Why We Want It: The dress we've seen Khy herself in, it's the perfect statement dress for many occasions. Under $100, this structured leather number is a go-to in your closet.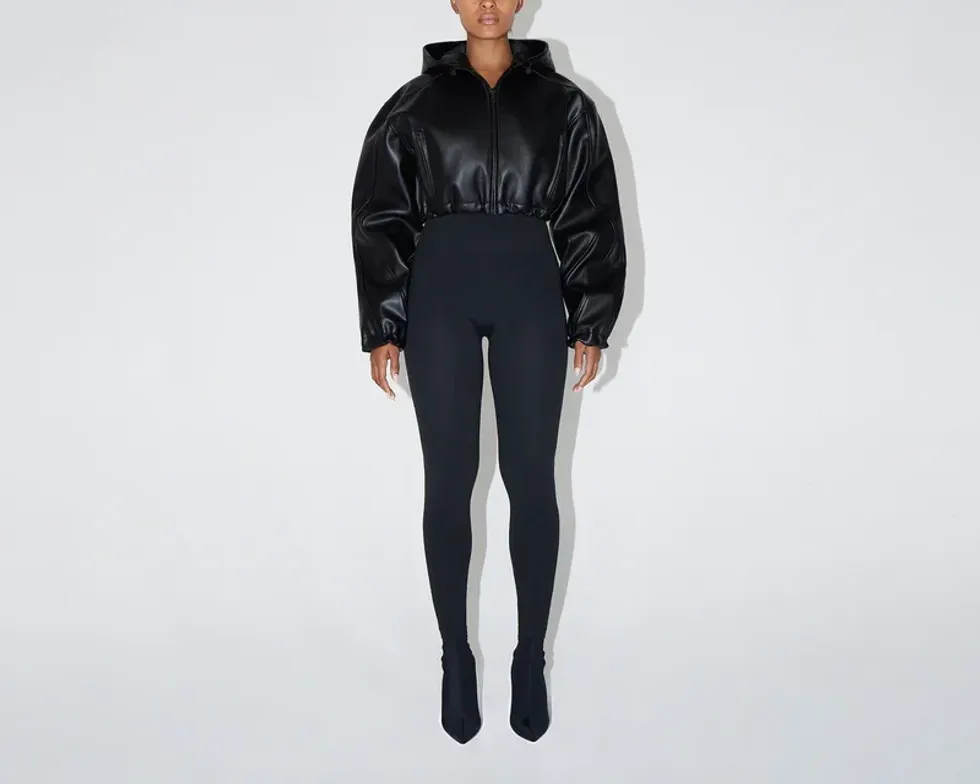 KHY
Material: 100% PU leather, 100% polyester lining
Comparable Skims Product: Faux Leather Bootcut Pant, 100% PU
Why We Want It: Cropped bomber jackets are perfect for winter, and a faux leather one may cost you well over $200…but this is trendy, price-conscious, and matches everything.
What Makes Khy Exciting?
While you may not think you need a leather jacket or another pair of black leggings, Kylie Jenner is proving that structure and quality of clothing is equally as important as the overall style. Sure you can have a million black leggings, but there are definitely standouts in your collection…we all know there are better brands than others.
I like that these items look luxurious, but don't cost my entire paycheck. The Leather Trench is innovative in its own sense: customizable slits thanks to moto-style zippers, a slightly oversized look with a cinchable waist. The goal is to give you staple closet items (a la the leggings and baby tee) and then other elements of timeless statement pieces, and it does just that.