Frontpage Popular News
Kim K. Back to Ask Trump to Let Another Inmate Go
On a Mission to Free a Felon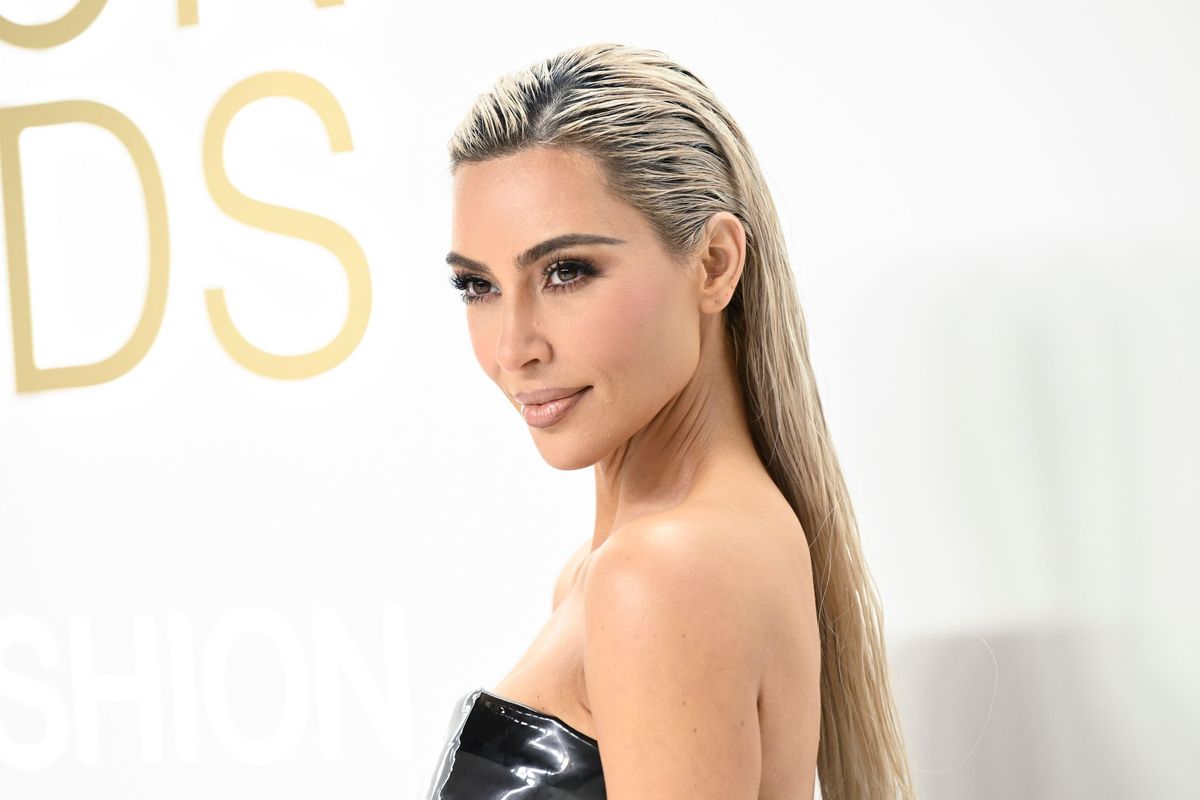 Photo by: Evan Agostini/Invision/AP/Shutterstock
These days, Kim Kardashian is spending more time at the White House than in her multi-million dollar mansion.
But she's not there for the chaos or (alleged) collusion, she's on a mission to make a difference one life at a time.
You may remember earlier this year when the reality star persuaded the Prez to grant clemency to Alice Marie Johnson, a grandma who was locked up to live out the rest of her life behind bars for cocaine trafficking and money laundering. After serving 22 out of who-knows-how-many years she had left to go, Johnson was set free, with none other than Kim K. to thank. And being incarcerated through the age of the internet, Johnson didn't even know what a Kardashian was.

Fast forward circa now, and Mrs. West is on a White House call once again. This time it's for Chris Young, "sentenced to life without parole after being arrested for marijuana and cocaine possession," according to USA Today.

My client, Chris Young, is serving life w/o parole for low-level role in a drug case. The unspeakable cruelty of Chris being set to NEVER breathe air as a free man again epitomizes a failed system thriving off human misery. Unacceptable. @BuriedAliveProj https://t.co/RKFD7DX6oH
— Brittany K. Barnett (@MsBKB) June 26, 2018
Kardashian talked with Jason Flom, the host of " Wrongful Conviction," a podcast dedicated to cases they feel were unjustly finalized. She said, "Yesterday, I had a call with a gentleman that's in prison for a drug case – got life. It's so unfair. He's 30 years old. He's been in for almost 10 years."
According to Evening Standard, "Mr. Young, 30, suffers sickle cell anemia. He was given life because of prior drug cases in his teens. His prior convictions to get him to three strikes was marijuana, and then marijuana with less than half a gram of cocaine."
As USA Today reports, "The Keeping Up With the Kardashians star said she's working with former Tennessee Judge Kevin Sharp, who unwillingly handed down the harsh sentence to Young due to mandatory-sentencing regulations." And he resigned due to the regulation feeling it was unfair but his hands were tied at the time.
With the success she saw with Johnson, Kardashian is seeking a similar fate for Young. So, she's working her way up the Trump family tree. As per Page Six, "Kardashian said that she talks regularly with President Trump's son-in-law and aide, Jared Kushner, whom she called 'passionate' about changing sentencing laws." As for the Johnson case, Kardashian went through First Daughter, Ivanka. "I figured Ivanka [Trump] would totally understand and feel the same thing that I felt. So, my first call was to Ivanka," she admitted.
Will Trump take Kardashian's plea to heart and free Young as he did Johnson? If things go her way, Young will get a lucky break too. And with zero strikes so far, Kardashian will likely move on to another case she feels was unjust.

Keeping Up With the Kardashians is getting serious. Now this is reality.
---
Melissa A. Kay is a New York-based writer, editor, and content strategist. Follow her work on Popdust as well as sites including TopDust, Chase Bank, P&G, Understood.org, The Richest, GearBrain, The Journiest, Bella, TrueSelf, Better Homes & Gardens, AMC Daycare, and more.
---
POP⚡DUST | Read More...
From The Cosby Show to the Checkout Line, Geoffrey Owens Gets Acting Offer from Tyler Perry
From Pablo to Pornhub - Kanye in Talks to Collab with the XXX Site