MUSIC
One of the most influential musicians of the 20th century, Little Richard passed away on Saturday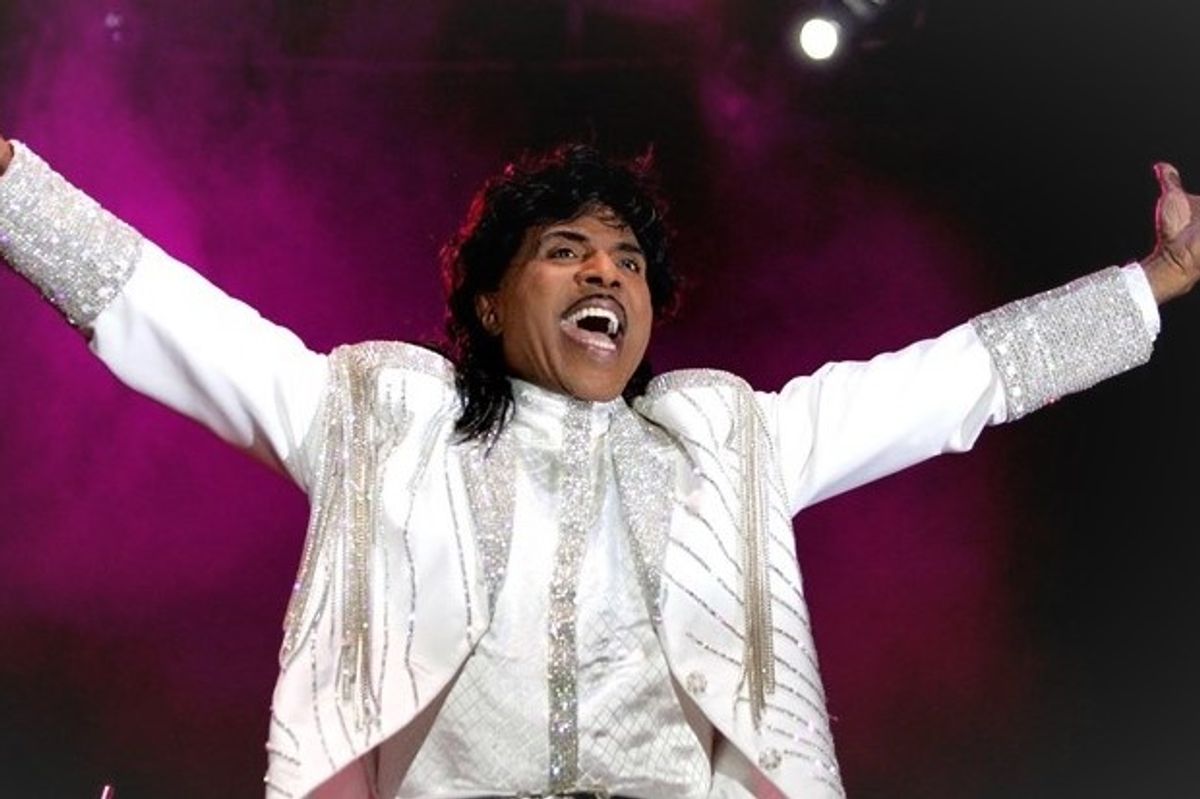 It was reported on Saturday that rock legend Little Richard had died in Tennessee at the age of 87.
Born Richard Penniman, Little Richard became famous as a pioneer of rock music in the 1950s, with a series of hits from "Tutti Frutti" to "Long Tall Sally" and "Good Golly Miss Molly." His gospel-inflected singing with energetic piano and gibberish lyrics became emblematic of the era's music, and the iconic rasp of his versatile voice has been emulated by many, but never matched.
---
Beyond his music, his flamboyant, gender-bending style (originally intended to make him non-threatening to white men) would go on to be a foundation of the Rock aesthetic, inspiring musicians from Prince to Elton John, David Bowie, and beyond.
Little Richard - Tutti Fruttiwww.youtube.com
Considered one of the first black musicians to become a crossover success—appealing to white audiences as well as black—Little Richard worked with musicians like Chuck Berry, the Beatles, and the Rolling Stones, and he helped to launch the career of Jimi Hendrix—who played in his band, the Upsetters, and said, "I want to do with my guitar what Little Richard does with his voice." Over multiple decades Penniman's Born Again Christianity—to which he converted in 1957—resulted in a complex relationship with music, drug use, and sexuality. At various points he defined himself as either gay or "omnisexual," while at other times he denounced homosexuality as "unnatural," and "contagious."

Through multiple departures and subsequent returns to the music world, Little Richard remained popular and influential and continued performing into his 80s. He was among the first group of inductees to the Rock and Roll Hall of Fame when it opened in 1986, and his contributions to music will live on for generations, both in his memorable hits and in his massive influence on icons like Otis Redding and James Brown.
Little Richard - Good Golly Miss Mollywww.youtube.com
Responding to his death, Mick Jagger wrote on Twitter, "When we were on tour with him I would watch his moves every night and learn from him how to entertain and involve the audience and he was always so generous with advice to me. He contributed so much to popular music. I will miss you Richard, God bless." And fellow early-rock icon Jerry Lee Lewis said of Penniman's passing, "It is with a heavy heart that I ask for prayers for the family of my lifelong friend and fellow rocker 'Little Richard. He will live on always in my heart with his amazing talent and his friendship! He was one of a kind and I will miss him dearly."