Pop-noir singer-songwriter Lucinda Belle premieres "Where Have All The Good Men Gone?" on Popdust. The track releases tomorrow, so you get to listen to it before anyone else.
From the U.K., and deemed a child prodigy at the harp, everyone presumed Belle would grow up and become a celebrated classical harpist. She fooled everyone but herself by concocting a unique sound of her own, a sound conceived by influences from jazz, pop, hip-hop, blues, reggae, and classical.
Belle was in London, running a flourishing laundry business, when Decca Records spoke to her about signing with the label. She signed, sold the laundry, and pursued her musical aspirations. Now she's in California, where her dazzling talent opened vast doors: a 2015 Oscar nomination for Best Song, "Going Nowwhere,"in the film For No Good Reason (Johnny Depp), a role as Dixie Darling in Punch Drunk Theater Company's The Drowned Man, and working together with Annie Lennox, The Pet Shop Boys, Robbie Williams, Jarvis Cocker, Natalie Cole, Yes, Seal, Grace Jones, and Jamiroquai.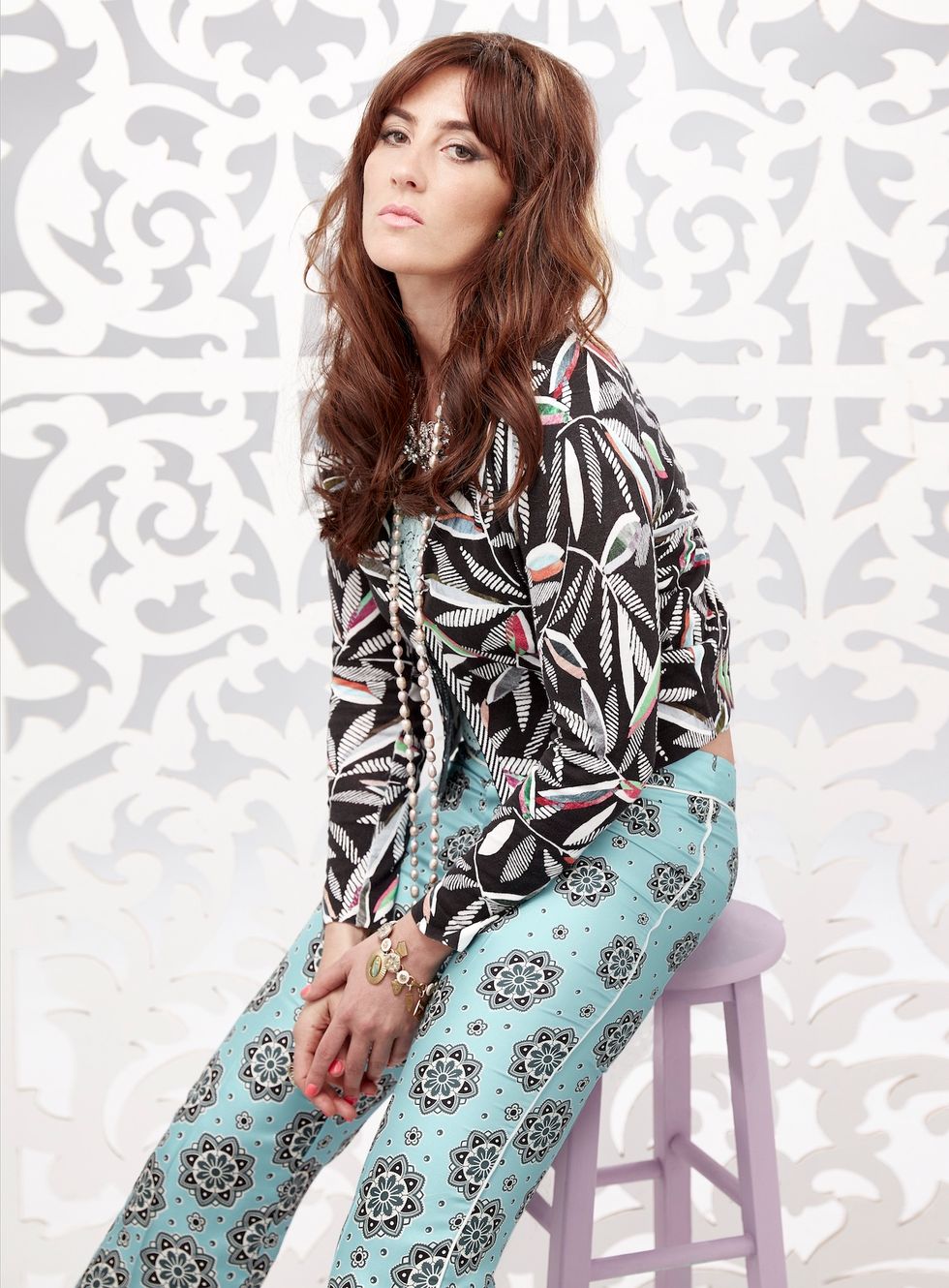 Lucinda BellePhoto Courtesy Lucinda Belle
In the coming year, Lucinda will be releasing her album entitled Think Big : Like Me.

"Where Have All The Good Men Gone?" opens with a plinking guitar and Belle's scrumptiously sensual voice, charming and flavored with a Betty Boop-like timbre that's massively alluring and slightly sardonic. In short, it's marvelously evocative and seductive.
The jazz-flavored melody oozes smooth bluesy savors, as well as frothing retro aromas and sparkles of pop. The combination is potent, riding a formidable rhythm and luminous harmonics full of edgy colors. The tune radiates a kind of deep pyrotechnic energy, simultaneously captivating, a little wicked, and plain old fun.
Put simply, "Where Have All The Good Men Gone" is splendid. It heaves with delicious colors, a cogent rhythm, and Lucinda Belle's delectable cynical/ingenuous tones. All I can say is, "Wowee!" This is grand music.
See Lucinda Belle live, September 26, in San Francisco.

Pre-order/Download: iTunes | Amazon

Randy Radic is a Left Coast author and writer. Author of numerous true crime books written under the pen-name of John Lee Brook. Former music contributor at Huff Post.