MUSIC
The Pop Maven Readies His New EP, Get Loud, Out Friday.
Michael Kean
Kean rises to blissful glory with his new electro-pop dance single.
The darkness can eat you alive if you let it. In such a grim world, reclaiming one's own identity and life is a mark of bravery. Pop singer-songwriter Michael Kean, who once performed as part of a now-defunct five-piece boy band many moons ago, roars back with his new fevered dance-club track "Get Loud," the titular cut to his forthcoming EP, out on Friday. As part of a former band, he found his freedom to express stifled, and he soon discovered his dreams crushed, like crumpled notebook paper on a bedroom floor. He was broken, defeated and unable to move.
He almost let that experience completely derail his aspirations, but as "Get Loud" proclaims, he found unimaginable inner strength to soldier on. "[This song is] for anyone who has ever been told they aren't going to do something or they aren't good enough," he tells Popdust, premiering the rapturous and sublimely '80s visual today. "Nothing is going to bring me/us/them down. Now that I'm on my own, it only made sense to sing a song about being on my own. And having the creative control of my own artistry and saying what I wanted to say and the message I wanted to share has been really powerful for me."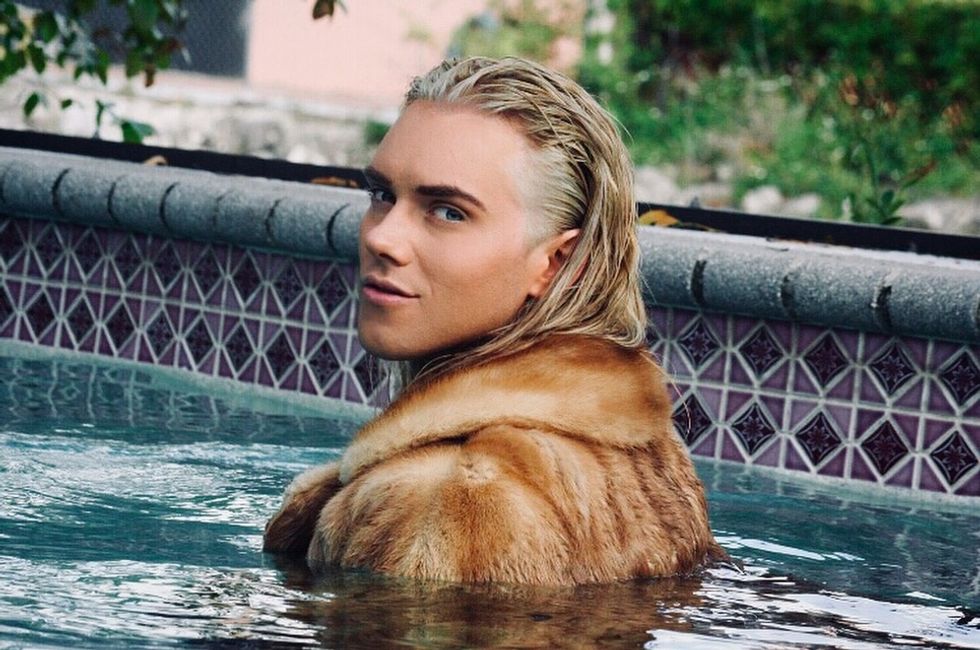 Twitter
Directed by Tyler G. Stanley (check out his reel here), the music video relishes in a simple storyline, embellished with plenty of metaphors featuring static-plastered TV sets and square shapes. The play of light, traveling between darker edges before busting open into cooler shades, further hearkens to the classic and arena-sized style of the 1980s. "[The video is] almost feeling like you're trapped and trying to get out of the box you're trapped in. Looking at yourself from the outside and pulling yourself out of it," says Kean. "I also wanted to play with different colors and styles. I feel like while I was in the band, and shortly after, I played everything really safe. It got boring after a while. I needed to take more risks with my style and images, as well as music and the messages I wanted to send."

He caterwauls over dripping synths and a melody so hauntingly anthemic (in a way, maybe something Journey could have done) that you can't help but be entranced. "Gonna rise above it now," he sings, catapulting the song directly in the sun's flaming path.
Watch the video below:
Kean's Get Loud EP, produced by Nick Morzov, was marinated over the course of eight months. Turning to songwriters Lindsey Compton and Katie McGhie, the stories were crafted from an extremely grounded and honest place. "The EP process was really exciting," says Kean, whose voice has discarded boyband flair for the grander, more mature approach. "[Nick] is a good friend of mine now, and I feel that helps get the best work. I couldn't have asked for a better creative experience. We created the beats at his fully-equipped studio which has great equipment. He really helps you along the way. He is very hands on with helping you get the sound you want."
As his very first solo project, Kean cut his teeth on encapsulating his journey, from feeling constrained by others' opinions to finally finding his own footing. "I couldn't be more happy with the outcome. I wanted to create this pop sound with underlying rock, dance and R&B beats ⎯⎯ with very strong vocals. Each song has a different vibe. I really wanted to experiment with different beats and vocals, as well as the messages in each song. With everything going on in the world, I think it's time everyone gets loud."
Get Loud EP drops tomorrow (July 20). Pre-order on iTunes.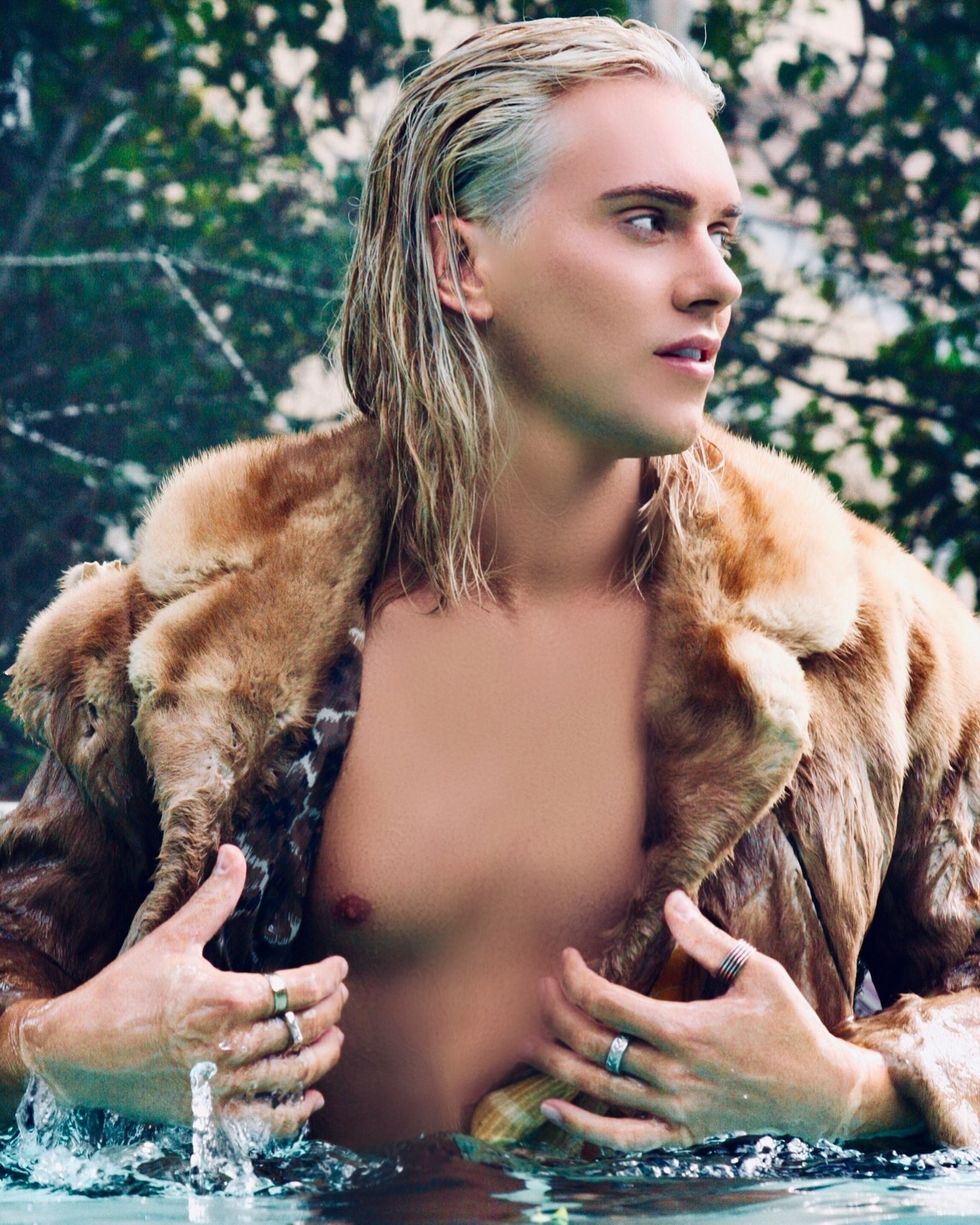 Kean
---
Jason Scott is a freelance music journalist with bylines in B-Sides & Badlands, Billboard, PopCrush, Ladygunn, Greatist, AXS, Uproxx, Paste and many others. Follow him on Twitter.
---
POP⚡DUST | Read More…

READY TO POP | 1000 Beasts, Great Good Fine OK & More Steal Away for a Late-Night Rendezvous
PREMIERE | Johnny Burgos Funks Through the Hood in "Picture Perfect" Video