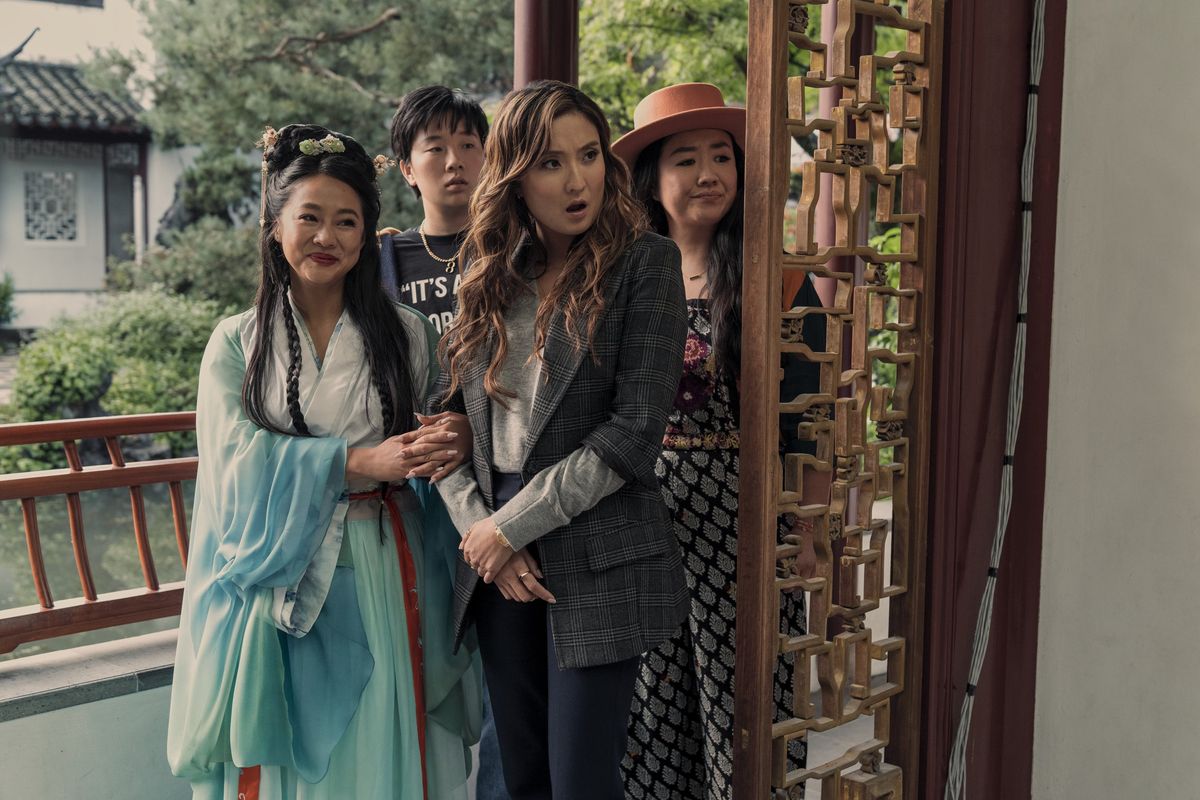 via Lionsgate
Remember the era of summer blockbusters? Every weekend of the summer, families, friend groups, budding romances, and solo cinema lovers alike would pack into their local theatres to watch the latest, hottest summer film.
---
For a while, there'd be one or two movies that would own the summer — plus a smattering of stragglers that would battle for the audience's attention and to nab those coveted box office numbers.
Times were simpler when Will Smith was the reigning champion of the summer blockbuster. From 2002 to 2008, he held the record for the most consecutive $100 million-plus releases from Men in Black to Hancock. And each summer, there were lines and lines, and unavailable seats as crowds packed into those movie houses to watch the latest summer film.
When did that end? With the dawn of streaming? With the death of cinema? Or, maybe it never ended. Maybe, just maybe, cinema is making a slow crawl back.
After last year's mega releases of Top Gun: Maverick andElvis, the momentum for moviegoing has returned. And, of course, the hottest movie ticket going is for Barbie in theatres July 21st. I wonder, will the tickets themselves be pink? One can only hope the marketing budget stretches that far.
But once the Barbie frenzy's over, what else should you watch? With a reinvigorated passion for the in-theater experience, I think we all go to the movies more this summer. And bring back those summers of yore where the best place to be on the weekend was staring at a cinema screen, together.
Here are the movies to get out of your house and watch this summer:

Barbie - July 21
THEEE movie of the summer — or the year, decade, century? Barbie is the film on everyone's lips. And you better get your tickets now — seats for opening night are already selling out. And the soundtrack is already the sound of the summer.
When Barbie has an existential crisis, everything in her world starts going wrong. Faced with her mortality, she goes to the real world to discover a realm beyond the pretty pink pastels she's always known. Oh — and then there's Ken.
Oppenheimer - July 21
Who knows what Oppenheimer is about, honestly? And it's by Christopher Nolan, so chances are, you won't understand it after watching it either. Just go see it. Right after Barbie, preferably.
Joy Ride - July 7
This girls-trip comedy is already getting rave reviews. Starring AAPI female comedians, it follows Ashley Park, Sherry Cola, Stephanie Hsu, and Sabrina Wu as they go on a trip to China. Hilarity and chaos ensue.
Mission: Impossible — Dead Reckoning Part One - July 12
Fresh off the heels of his Academy Award-nominated Top Gun: Maverick, Tom Cruise is back with another Mission: Impossible film. While this probably won't land an Oscar, it's classic summer blockbuster fun.
Theater Camp - July 14
This one is for all the theater kids! Set in a theater camp where the counselors have more drama than the kids, this comedy stars Ben Platt, Molly Gordon, Noah Galvin, Ayo Edebiri, Jimmy Tatro, and Patti Harrison.
Meg 2: The Trench - August 4
Yes, they're making another one. Yes, I will watch anything with Jason Statham in it. Yes, I will be in attendance on opening night. Yes.