Music Monday
Trophy Kid evolves from frontman to a standalone star with his solo EP dropping this spring.
THE MIX | Highs, lows, and finding a middle ground
10.29.18 | "'My 'Songs about Life' playlist has a little something for everyone. Life is full of ups and downs, and some of these songs have made me laugh, cry, or just feel something when I've needed to. I hope everyone can enjoy" (Trophy Kid).
About Trophy Kid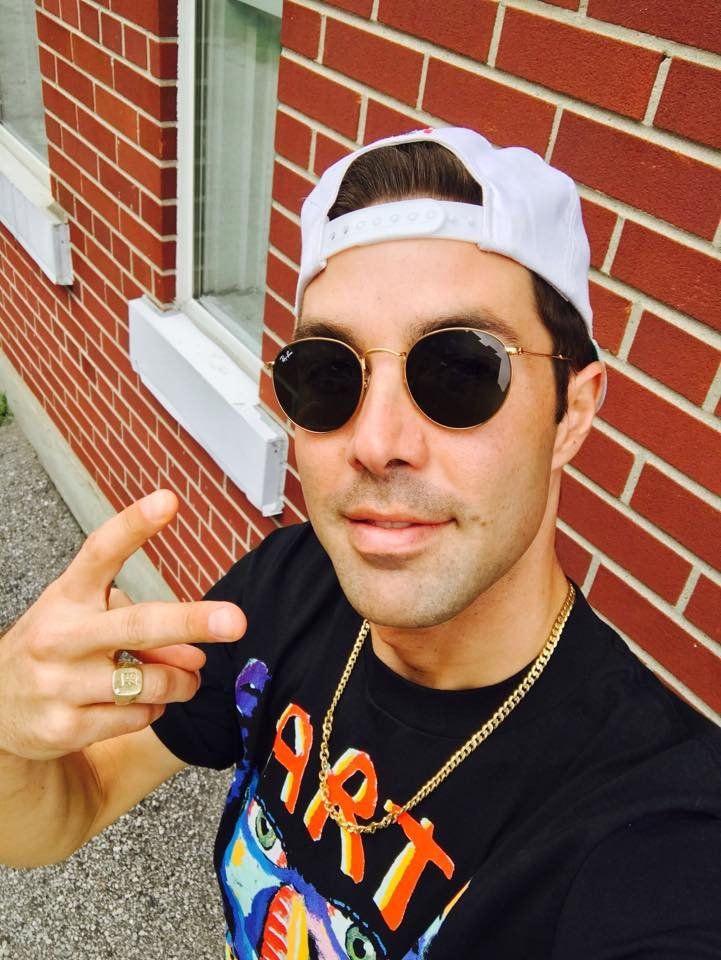 Facebook
A Vancouver native, Trophy Kid was discovered by Rob Lanni from Coalition Music at the prestigious Fox Vancouver Seeds competition. He's toured across Canada with pop trio PRTY H3RO, even playing a show at The Vancouver Olympics. Their music has been featured on Much Dance Canada, TSN, Entertainment Tonight, and Degrassi: The Next Generation.
With two Billboard-charting hits, the band's frontman is now taking a stab at a solo career. With inspiring lyrics and hook-driven, catchy pop sounds, Trophy Kid is ready to go it alone, and his fans are by his side. His EP, The After PRTY, is due out in Spring 2019.
Check out "Shout" by Trophy Kid below:
Shout - Trophy Kid Diz (OFFICIAL MUSIC VIDEO) youtu.be
---
The Breakdown of the Playlist
1. Growing Up (feat. Ed Sheeran) - Macklemore & Ryan Lewis
"I just recently had a baby daughter and this song hits close to home when I hear it. It's hopeful, loving, and inspiring. Ed Sheeran crushes the hook."
2. All Falls Down – Kanye West, Syleena Johnson
"Growing up this song really inspired me to write better hooks and takes me back to an exciting musical time in my life. Few people know the hook is actually a Lauryn Hill line from her MTV Unplugged record. It also says a lot about following your dreams and being yourself no matter what, which is something I struggle with from time to time."
3. Feel Better - Honors
"This song was just recently released by a band/group which is an offshoot of a band from Toronto called Down with Webster. I used to love this group and opened for them a few times. Hearing this song opened my mind to the struggles of fellow musicians."
4. Better Now – Post Malone
"I feel like Post Malone is the last living rockstar, and this song not only bangs, but has an honesty to it everyone can relate to."
5. Memory Lane (Sittin' in da Park) – Nas
"This is one of the first songs that inspired me to make music, from the greatest hip hop record of all time. It brings me back to childhood where I would just skateboard all day."
6. Let Me Know (feat. Tori Solkowski) – Witt Lowry
"I'm a huge fan of the honesty in this song. It's essentially two people in love and neither will admit it, I guess. Everyone has been in this shy state. Beautiful song, Witt!"
7. I Like Me Better - Lauv
"Not only is this the most infectious song I've heard in a while, it reminds me of young love. I feel soft even writing about it! 😊"
8. No Faith in Brooklyn (feat. Jhameel) – Hoodie Allen
"Hoodie has always been one of my inspirations. I love this song because to me, it represents getting out of your hometown to follow your dreams. I moved from Vancouver to Toronto permanently so it strikes a chord. I had to do whatever it took to follow my passion."
9. Violent Crimes – Kanye West
"This is kind of a funny juxtaposition of a father/daughter song, at least compared to song 1. It basically explains how as men we objectify women until you have a daughter. Obviously, having a daughter, I thought it was a great concept."
10. Summer Of '69 – Bryan Adams
"Makes me think of everything great all at the same time. If you don't like this song, you're on drugs...or maybe you're NOT on drugs."
Bryan Adams - Summer of 69 youtu.be
---
Melissa A. Kay is a New York-based writer, editor, and content strategist. Follow her work on Popdust as well as sites including TopDust, Chase Bank, P&G, Understood.org, The Richest, GearBrain, The Journiest, Bella, TrueSelf, Better Homes & Gardens, AMC Daycare, and more.
---
POP⚡DUST | Read More…

MUSIC MONDAY | Redlight – The DJ from the UK for a Get-Up-and-Dance Monday
MUSIC MONDAY | Kyle Reynolds is "The Real Thing"
MUSIC MONDAY | Against The Current – In the Mood for Something Moody