MUSIC
MUSIC MONDAY | VenessaMichaels - Fires Up the Light in your Soul
AUGUST 6 | Asian Tour with HALSEY & new EP FLIGHT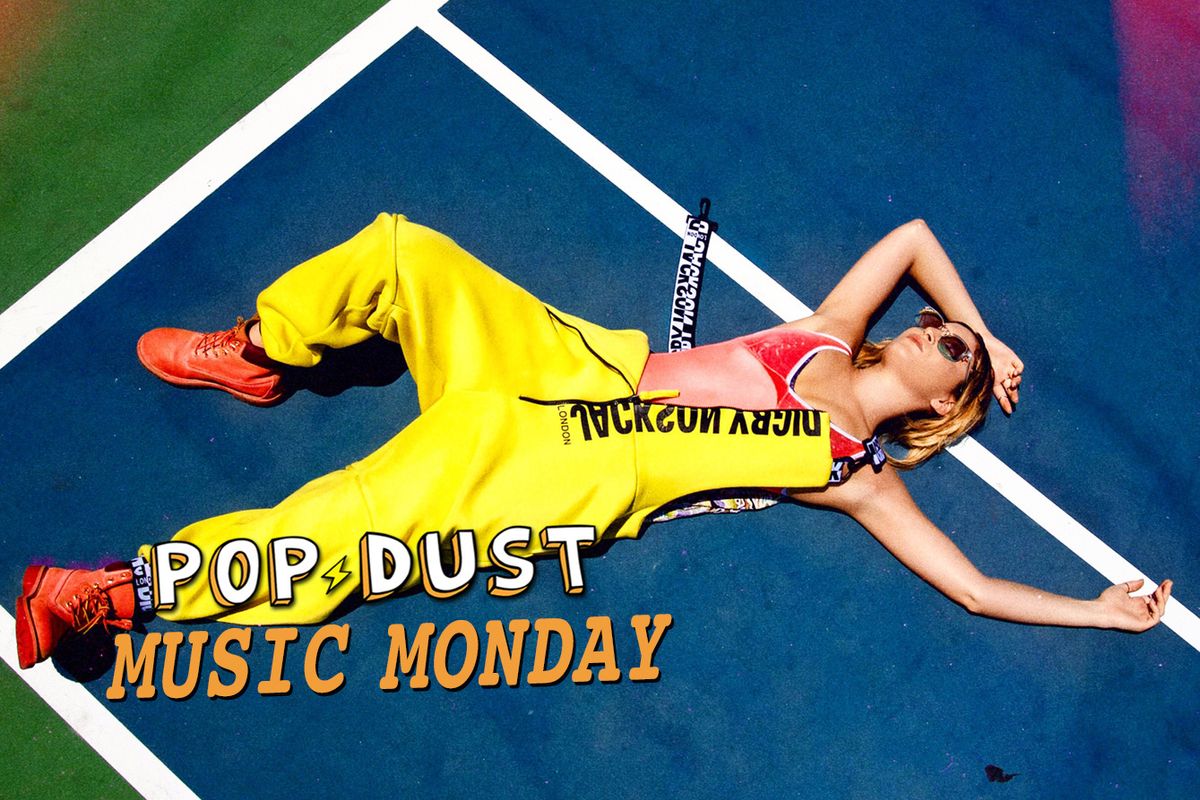 Press Photo
THE MIX | Souls Gets Lit
08.06.18 | This playlist is inspired by artists that I've worked with and artists that I believe in. Every song is strong and makes you feel like a fires lit up in your soul.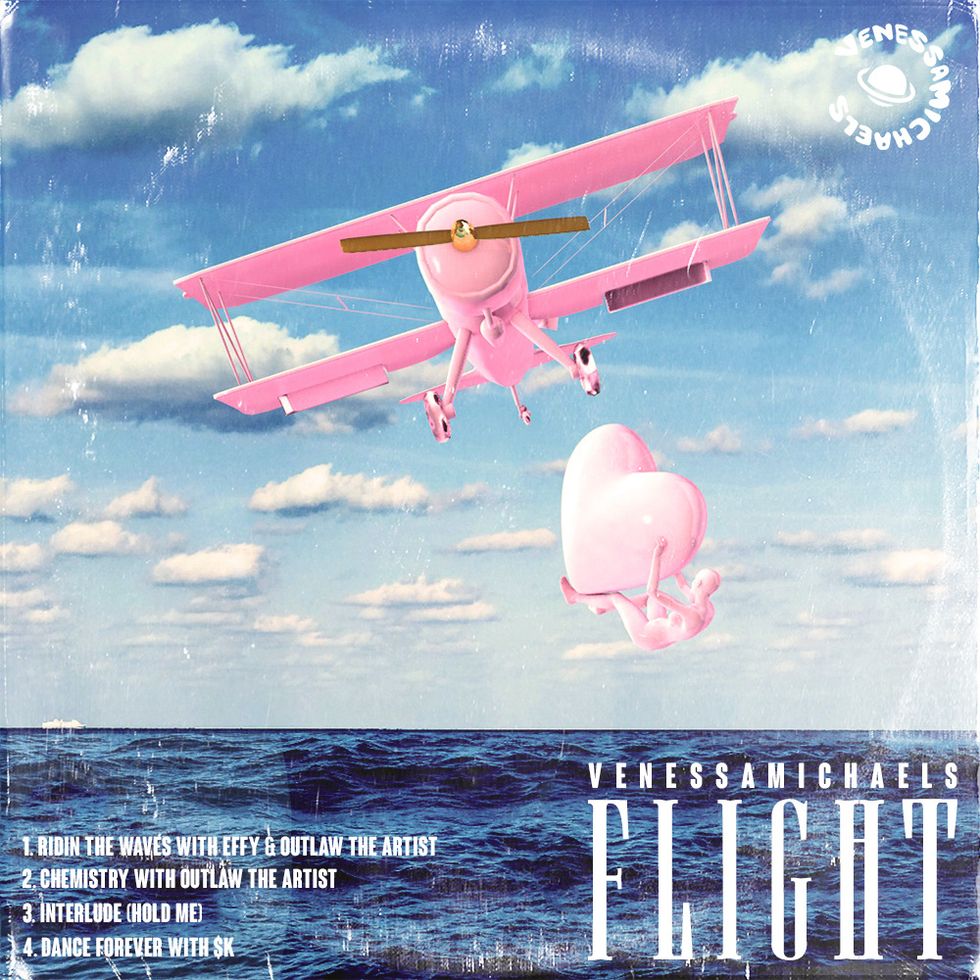 Listen to FLIGHT by VenessaMichaelsVenessaMichaels just released the exciting new EP called 'FLIGHT'. It is riding the wave of chill, pop and dance music. Popdust asked her to make a hot mix to go with the heat her new EP is getting. It features Outlaw the Artist, Effy and $K on various tracks. The vibe incorporates styles that collide to create a unique experience that you could study or enjoy in the background. The British flavor adds a global consciousness while bridging the gap, standing out among many producers today. It is refreshing to listen to a collection of songs that build chemistry among one another. Listen to the first track and you'll have to finish it... and put it on replay. One to save.
"We are almost never fully honest with the struggle of relationships in love, life, or work. Everything we care for takes effort and persistence to keep up, otherwise, it falls apart. FLIGHT is about the beginning, middle, and end; it's the imperfections that make up the full piece. What a relationship is, is all perspective. Hope you enjoy the FLIGHT." – VenessaMichaelsPress Photo
Producer, songwriter and DJ, VenessaMichaels brings her unique vibe to the table in the form of "2090". A sound and lifestyle she defines as transforming the past into future. Heavily influenced by hip-hop & pop from the 90s /early 2000's, she recaptures the spirit of a musical movement that raised a generation.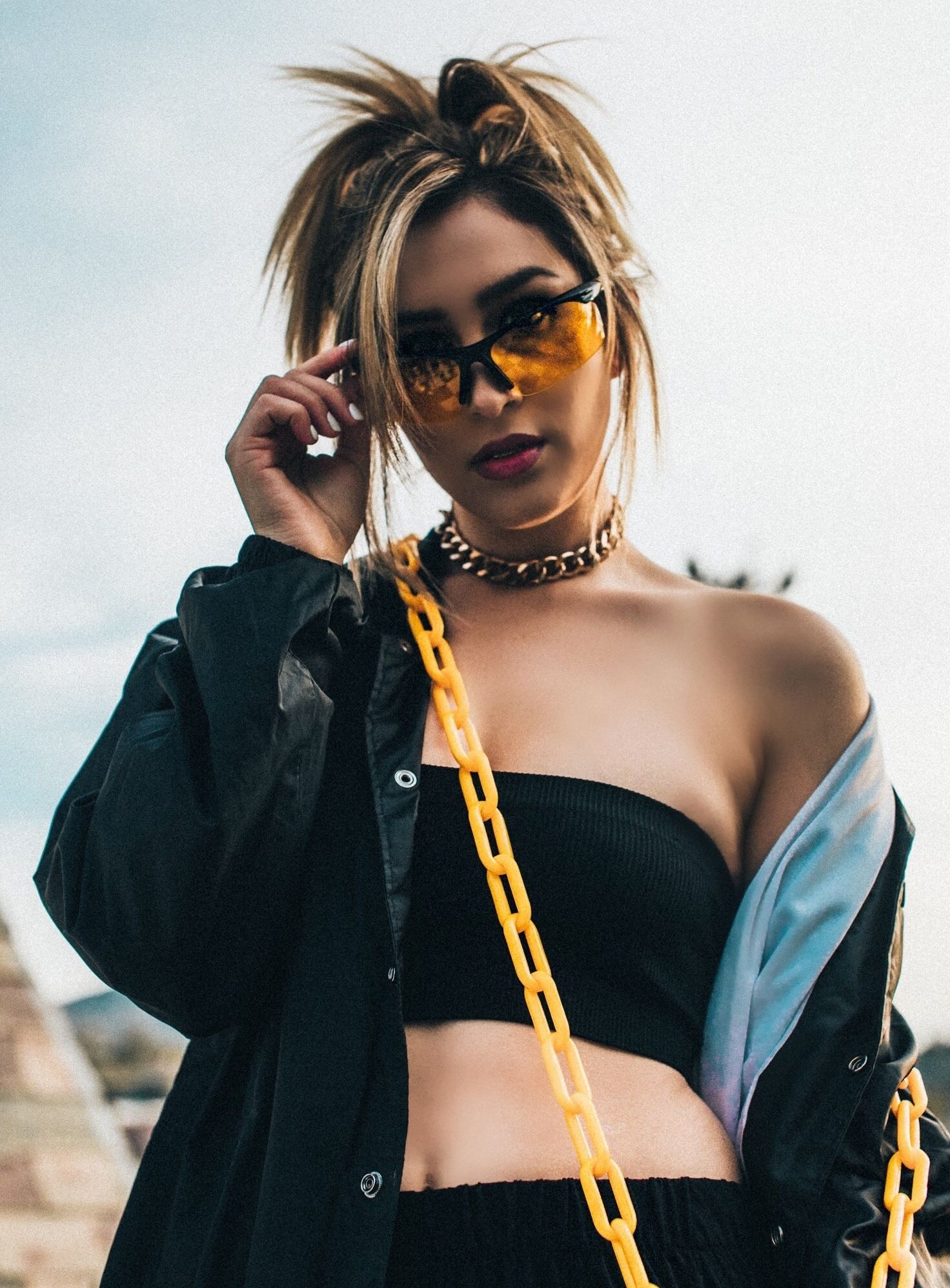 VenessaMichaels
Hailing from San Diego, CA and currently based out of Los Angeles, CA VenessaMichaels consistently flexes her songwriting, DJ, and production skills; working with up-and-coming artists like
Kiana Ledé, Leven Kali, MOONZz, Tay Jasper, Jackson Breit, Effy and more... Performing at legendary Los Angeles venues such as The Shrine, El Rey, The Palladium and outside of her city she has also performed all along Northern California, Southern California, Texas, Arizona, Minneapolis, New York, Chicago, & more.
---
THE BREAKDOWN

1. VenessaMichaels & Olmos - Good Love (Feat. Effy)
I had to start the playlist off with a fool good track. Good Love puts you in a good mood. I love working with Effy so much, because she has this incredibly unique tone and emotion when she's singing anything. You can feel it in this song.

2. Hare Squead - Herside Story
This is just hands down one of my favorite tracks ever. The beat jumps in and makes your shoulders bounce and your head bop right away. The way they ride the beat lyrically is insane, too. This is the perfect summer song.

3. NIKI - I Like U
This song gets stuck in my head all the time. NIKI has so much good energy and she's so full of life. You can hear it in all of her music and you can see it when she performs. This song is so catchy & her music makes you feel everything she's singing about.

4. Leven Kali - Joy
Leven Kali is everything. He's one of the most positive people on this planet and always makes a statement in his tracks. There's a powerful message in Joy and it brings out a perspective that makes you open your eyes to what's really going on in the world.

5. Kiana Lede - Fairplay
This song just makes you angry in the best way ever. Kiana goes all the way off in this song and it's perfect. Not to mention her voice is always one of my favorites to listen to. She's got so much fire in her soul, its unreal. I can't wait to see what she does next, because there's no doubt in my mind that she will takeover the R&B and pop world. So much love for this girl.
6. RAYE & Kojo Funds - Check

Just for the simple fact that they sampled Craig David's "7 Days" caught my attention. But then to be able to cut the track just as hard as Craig David is why this song is so good. RAYE seriously goes crazy on this track. Kojo Funds & Raye literally make this track feel like it's all theirs. How can anyone not love this song? I could listen to it on repeat aaaallllll day.

7. Audra the Rapper - Done.Did
I have so much to say about Audra the Rapper. She's so incredibly talented. I've recently gotten the pleasure to be able to work with her and the vibe she brings to a room is so f*cking crazy. She takes every track to the next level. This song in particular is such a fun track, but just waaaait til you hear what she has coming up next.

8. Outlaw the Artist - Sensei
I love Outlaw. Listen to him go nuts on this track. He has the ability to spazz on any track, it's amazing. He's one of my favorite writers, because he can literally write to any type of record and make it his own. This is his first solo original release in a long time and it goes so hard.

9. LUVK - Try My Wave
It's hard to even put words into how good LUVK is. She seriously has a voice that makes you feel everything. LUVK is doing something so different in her tracks. She is taking music to another level, because not only does she sing opera but she also has this rock vibe in her music. It's hard to even explain, you have just to listen to understand what she's creating.

10. VenessaMichaels - Dance Forever (Feat. $K)
To end off the playlist, I had to bring it back to Dance Forever. $K & I had so much fun making this track together. He's one of a kind. This is one of my favorites I've produced, because of the bounce of the drums, the heavy bassline, and the simplicity of the melody.
---
ON TOUR in ASIA with HALSEY (August 6-12, 2018)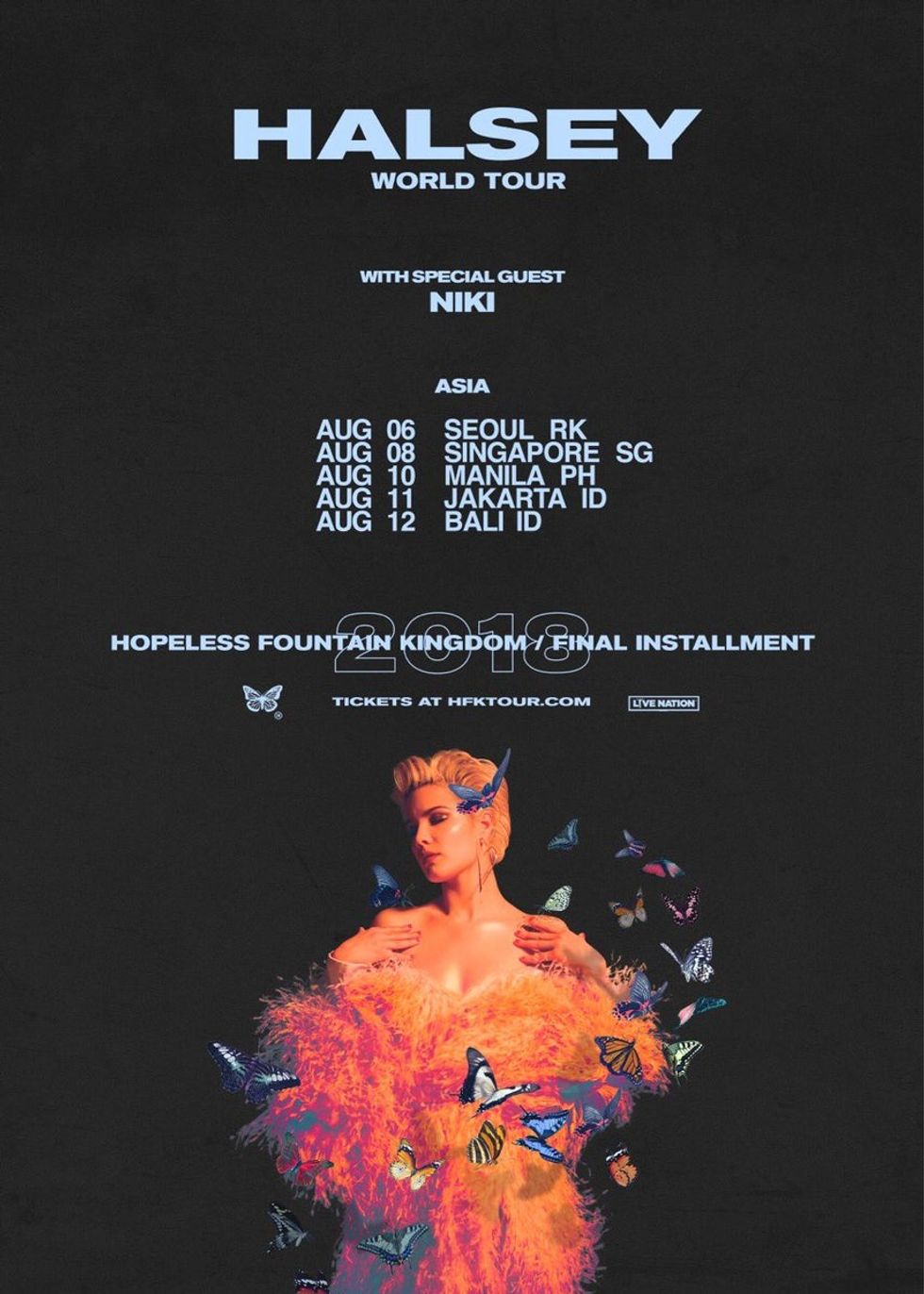 ---
Dan Victor is editor of Popdust and producer of Popdust Presents. He is also a music producer, bassist for Low Profile (live hip hop) & The Coldpress (indie rap) and front-man for Ductape Halo (indie rock). Follow on Youtube.
---
POP⚡DUST | Read More…

MUSIC MONDAY | Pop Evil – "A Crime To Remember" Not to Be Forgotten
MUSIC MONDAY | EBEN – Hip-Hop Pop to Maximize Your Monday