Playlist
JULY 30 | The Band is On the Road and Sharing What's Keeping Them Pumped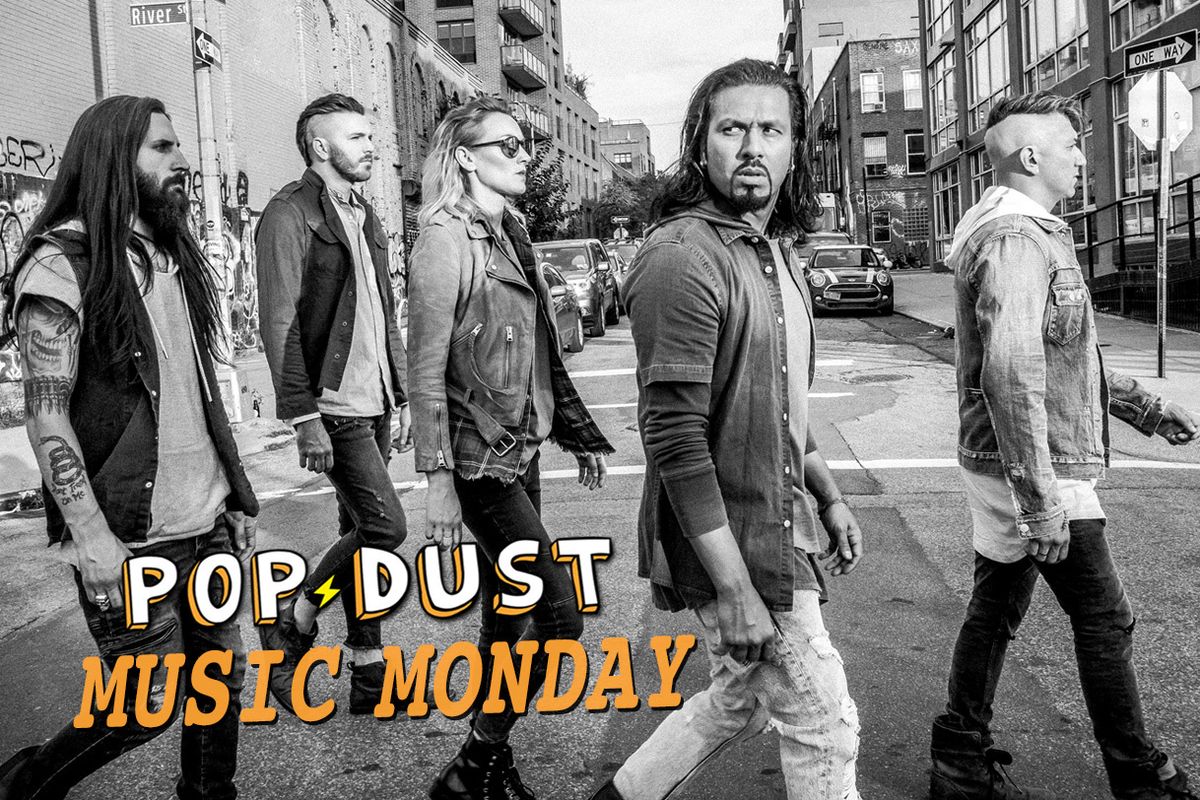 THE MIX | Grooving Across the Genres

07.30.18 | "Hey this is Leigh from Pop Evil and we're currently on the road supporting our new self-titled LP. These songs are just a snapshot of what I'm listening to right now, and they all mean the world to me. All of them are new tracks spanning the genre gamut, enjoy!"

Watch "A Crime to Remember":
---
Roaring with rock to remember, Pop Evil is touring and taking audiences to the extreme. "A Crime to Remember" is their latest tune with a music video which coveys courage and questions, propelling the viewer to think about the world we live in, to unite as one, and the plight of the people. The group digs into today's headlines and addresses what they feel about capitalism, hypocrisy, and violent confrontation. Not only does the thought-provoking storyline compliment the song, but the video pays due respect to late producer Kato Khandwala.
Vocalist Leigh Kakaty comments, "Columbia has delivered what we feel is the most powerful video to date for Pop Evil."
Success is already part of Pop Evil's endeavors; they scored the #1 slot on the Mediabase Active Rock airplay chart and is one of the "most spun" songs at Rock Radio for '18. Live performances will prove the group's goodness, and they're currently hitting the stage supporting bands Poison and Cheap Trick on the " Poison…Nothin' But a Good Time 2018" tour. And nothin' but a good time it will be.

Pop Evil is comprised of Leigh Kakaty (vocals), Dave Grahs (rhythm guitar, backing vocals), Nick Fuelling (lead guitar, backing vocals), Matt DiRito (bass, backing vocals), Hayley Cramer (drums), and they come together to bring metal, alternative, hard rock, and the edge of electronic music into the mix. As Loudwire proclaims, "Pop Evil will make you want to 'rewind, start again' and enjoy repeated listens."
"With every album, we've been able to branch off a little and do more of what we wanted to do," Kakaty says. "With this record, we really feel like we finally got all the pieces together and created this monster of an album. It's everything we talked about and strived for and we can't wait to go out and really show people who we are."
---
THE BREAKDOWN
1. The Score – The Glory
I just discovered this band recently. They have some anthems! Love this song.
2. Weezer – Africa
It's really inspiring to see a band follow their fan base's request to make this cover and have a massive amount of success with it.

3. Grandson – Blood // Water
I heard this song on one of the great Spotify playlists and it caught my ear instantly. Very refreshing sound!
4. Mike Shinoda – Crossing A Line
This whole Mike Shinoda album really grabbed me. This song is a highlight for sure.
5. Badflower – Ghost
Pop Evil brought Badflower out in early 2017. They are very talented and have a great future ahead of them. This song is going to blow them up! Very happy for them.
6. Dorothy – Flawless
Pop Evil recently played with them in Milwaukee. Dorothy is a fantastic front woman!
7. Shinedown – Monsters
Shinedown just keeps making hits, man!
8. Asking Alexandria – Alone In A Room
These guys are just getting better and better. They deserve all the success they've had.
9. Thrice – The Grey
I know Thrice has been around for a bit. I really got into them when I heard "Black Honey." "The Grey" is another one that I love!
10. Beartooth – Disease
This Midwest band has grown into a powerhouse very quickly. Man, their live show is pure energy. Definitely check them out!
---
Pop Evil gives "evil" a whole new meaning. Check out their upcoming tour dates.
---
Melissa A. Kay is a New York-based writer, editor, and content strategist. Follow her work on Popdust as well as sites including TopDust, Chase Bank, P&G, Understood.org, The Richest, GearBrain, The Journiest, Bella, TrueSelf, Better Homes & Gardens, AMC Daycare, and more.
---
POP⚡DUST | Read More…

MUSIC MONDAY | Scruffy Pearls Brings us Soul-Pop Sweetness
MUSIC MONDAY | Chris Jobe gives us some "Love in the Morning"
MUSIC MONDAY | EBEN – Hip-Hop Pop to Maximize Your Monday