We're bombarded with photographs of celebrities on a daily basis from all corners of media.
The more fascinating snapshots are of celebrities enjoying themselves, being human outside of the ability to walk to and from their cars. The intersection of the sports and entertainment industries is the apex of celebrity culture: they're two of America's greatest exports. As such, NBA games are the go-to place for celebrities to see and be seen. They sit courtside and often interact with the States' greatest players. It's a celebrated celebrity crossover. From viral moments to costing championships, the appeal of this kind of content reminds us how much we love seeing our celebs being truly human, in a way that can't be masked on the carpet or scripted in interviews.

Spike Lee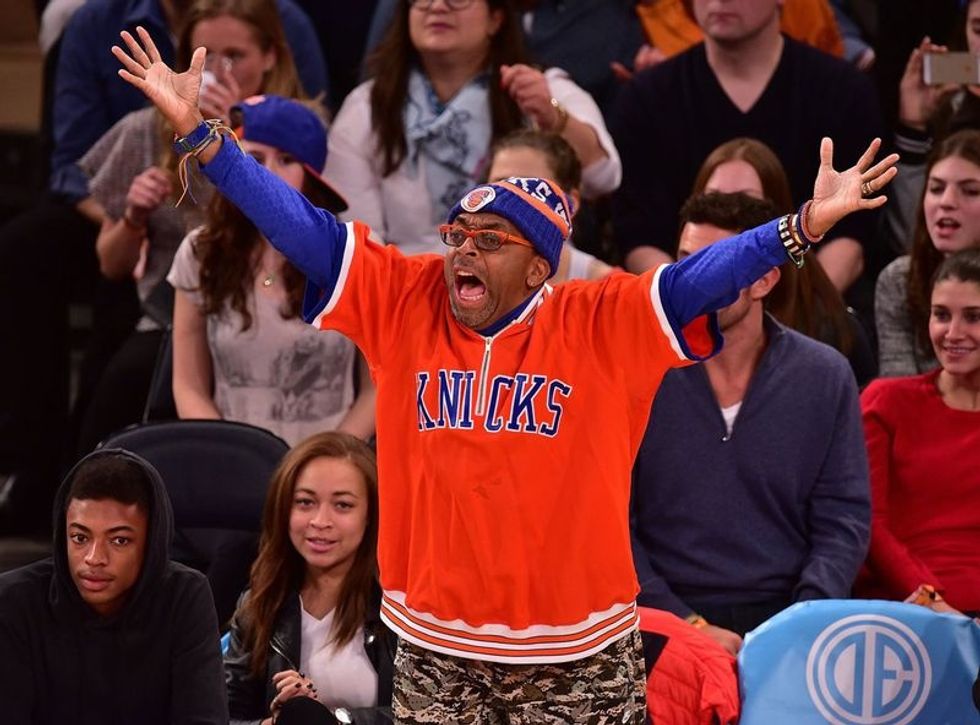 James Devaney/GC Images
Many forget Spike Lee is the NBA's GOAT nuisance. The 1994 Eastern Conference Finals became a historic, frustrating moment for NBA stars. In Game 5, Lee's sideline antics had Reggie Miller dropping 25 points in a quarter, almost costing the Knicks their place in the finals. In Game 6, Chicago Bulls' Scottie Pippen was fed up with the director's commentary. After dunking on Ewing, Pippen walked straight up to Lee and directed him to sit down. The power move birthed an inadvertent player vs. fan feud.

Spike Lee's basketball interference didn't end there. The long-time fan called out the Heat back in 2012, claiming on behalf of The Knicks, "We're gonna kick LeBron's ass." Lee may have trolled and attempted to bait the star from the sidelines but didn't manage to faze him. Really, Spike Lee walked so Drake could run.

Rihanna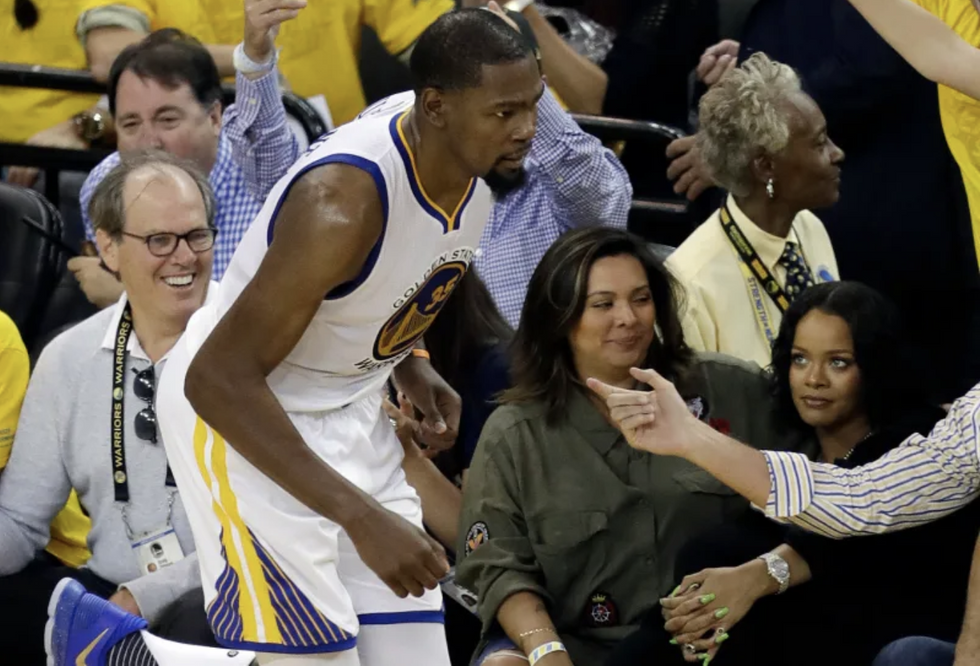 Marcio Jose Sanchez/Associated Press
Speaking of Drake, Rihanna has also become a notable presence in arenas across the country. She may not have an allegiance to a particular team, but she's definitely LeBron's A-List groupie. Wherever he goes, she's there.

Also, who can forget the phenomenal moment Ethan Hawke made his son switch seats with him to mack on the singer. He really was all of us.

Beyoncé and Jay-Z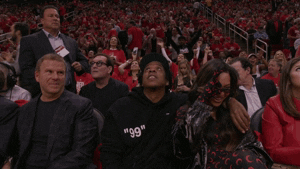 Giphy
Anytime Beyoncé shows up, someone is going to write about it. Whether it's LeBron getting a little too close to Beyoncé for Jay's comfort or Nicole Curran (wife of Warrior's owner, Jacob Lacob) talking across Beyoncé, it's always entertaining to watch.

Sophie Turner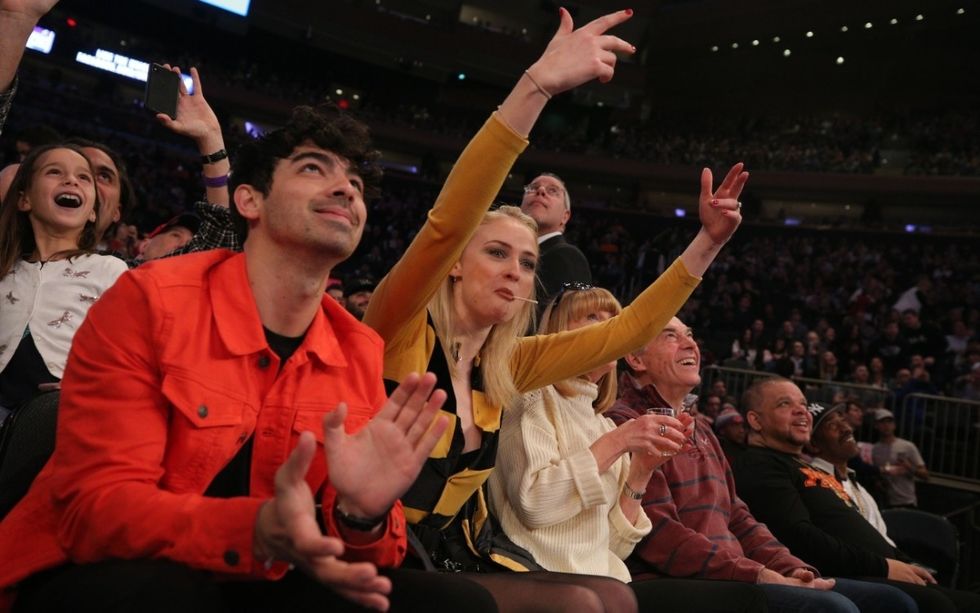 USA Today Sports
Across the sports spectrum, Sophie Turner has taken over the sideline, chugging wine and juuling up a storm. Her fun-loving, no-fucks-given personality is everything we could want and we hope to get more of it soon.

Drake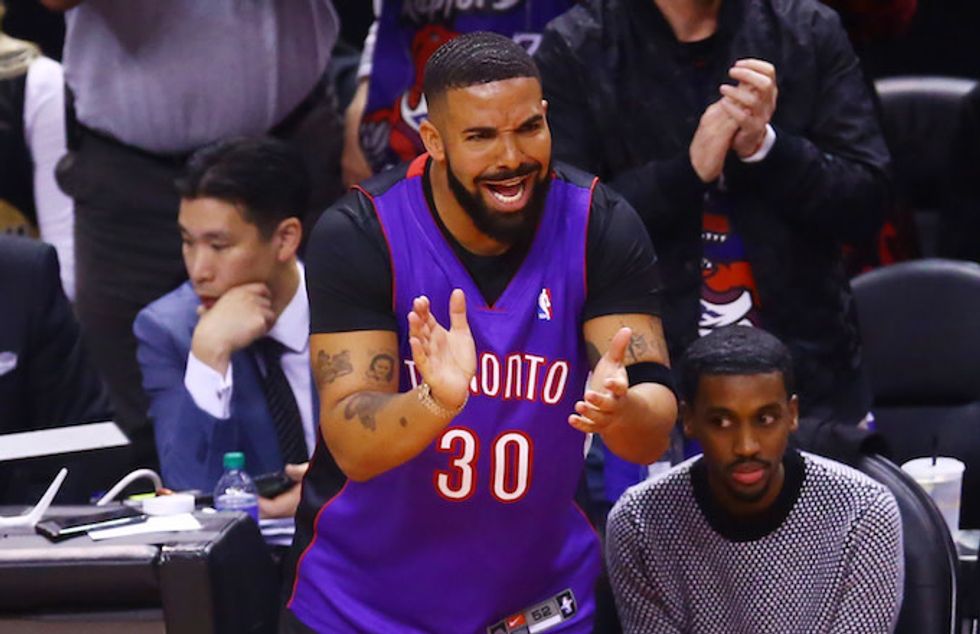 AFP Photo/Vaughn Ridley
Oh, the reason we're all here. Think-pieces aside, the "appointed" Toronto Raptors' Global Ambassador was a great marketing strategy. Unfortunately, the Spike Lee impersonation isn't as genuine or inviting as the original. The rapper covered up several of his Warriors' tattoos in favor of Canada pride, rubbing everyone the wrong way. His enthusiasm is so notable, Barack Obama asked NBA commissioner, Adam Silver if Drake was behaving himself.

Chrissy Teigen and John Legend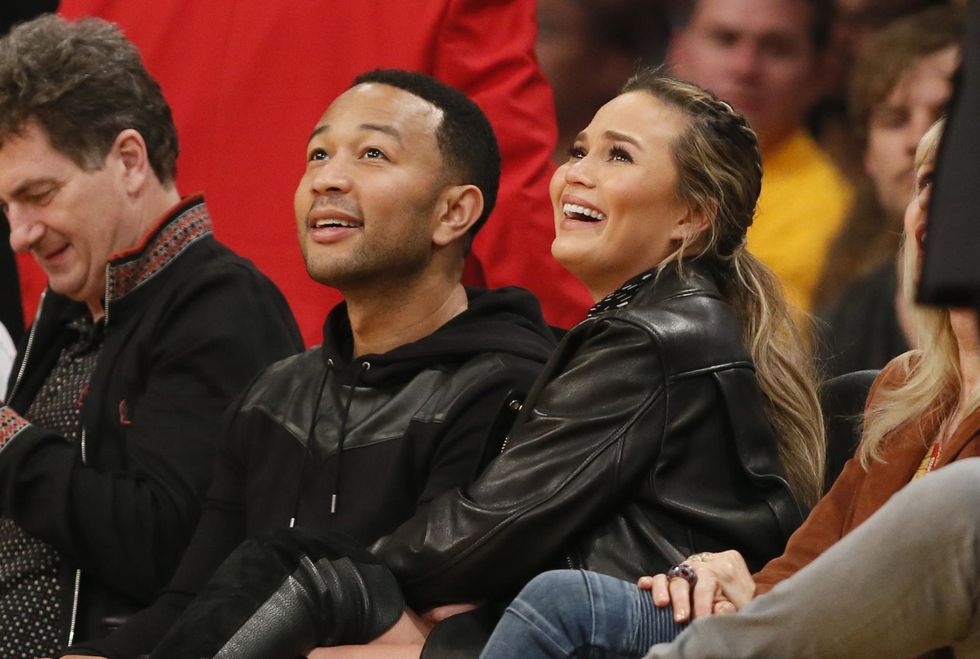 Danny Moloshok / Associated Press
Everyone loves when a celebrity get dunked on, but we love it even more when they embrace it. Teigen did just that when Dwayne Wade crashed into the pair, causing their drinks to splatter.