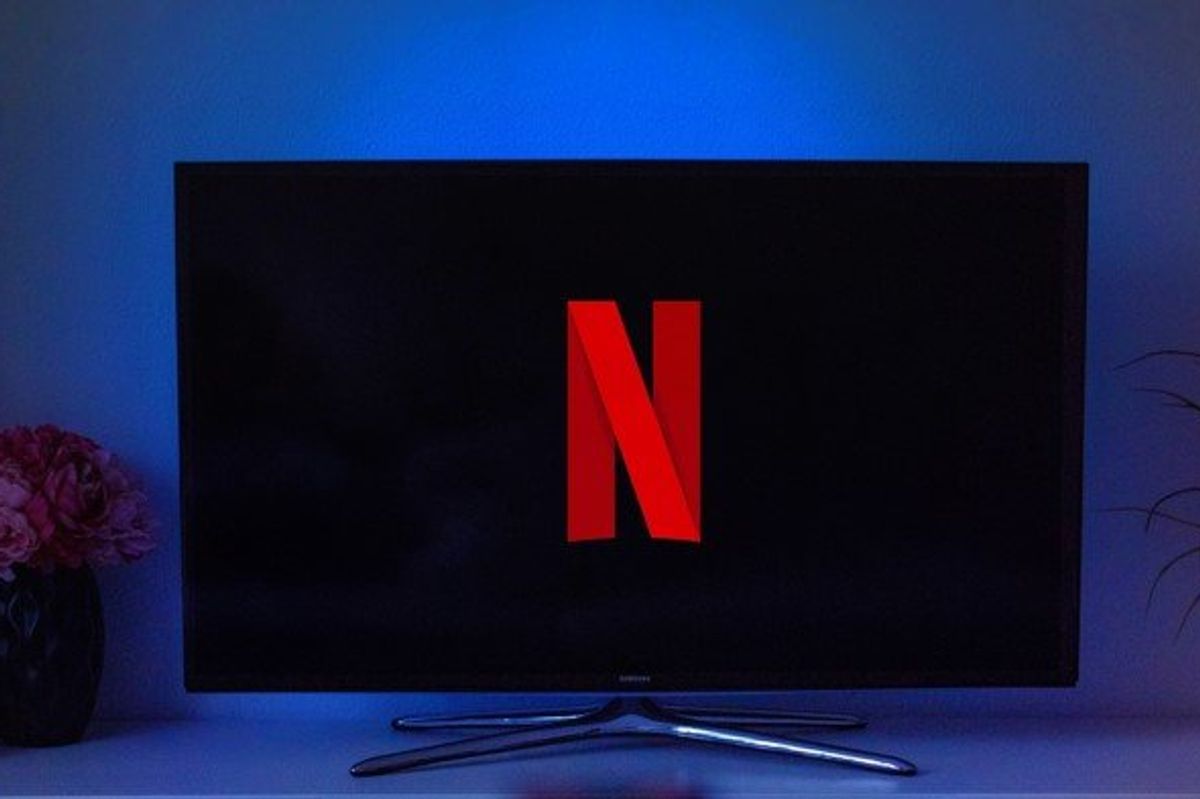 Photo by David Balev (Unsplash)
When it comes to movies from bygone eras, we often say: "They'd never be allowed to make a movie like that nowadays."

TRIGGER WARNING: Sex crimes and discussion of sexual assault
---
Perhaps the phrase is cited in relation to the racial humor in Blazing Saddles. Or maybe it's about the "prank" scene in revenge of the nerds that's actually just rape. But no matter how hard any older movie may fail the litmus test of modern tastes (and oh boy, do a lot of them fail), at least we know that those movies were in the past.
The phrase is right. Society progresses, and it's great that in 2020 we've collectively decided that you really can't get away with glorifying rape in movies anymore.
Oh.
Oh no.
Netflix. What have you done?
365 Days (based on the Polish erotic trilogy 365 Dni) is Netflix's latest smash-hit movie that, quite deservingly, also boasts an exceedingly rare 0% "Fresh" rating on Rotten Tomatoes.
365 Days: This Day | Official Trailer | Netflixwww.youtube.com
The conceit of the movie is as follows: Young, hunky, Italian mafia boss, Don Massimo Torricelli (Michele Morrone) kidnaps a vacationing Polish woman named Laura (Anna-Maria Sieklucka) and tells her that she has 365 days to fall in love with him. If she hasn't fallen in love with him by the end of said year, he will release her and she will be free to return to Poland. It's like Beauty and the Beast, except the Beast is supposed to be really hot and also there's sexual assault.
Well, kind of. The movie doesn't actually want us to think that its rape scenes are rape scenes. At the beginning, Massimo even promises Laura that he won't rape her, because he wants her to come to him of her own volition.
That said, here's a list of things that Massimo doesn't consider to be sexual assault:
-Pinning Laura down in a chair and putting his hands under her clothes.
-Tying Laura up on an airplane, groping her, and digitally penetrating her.
-Tying Laura up, spread-eagle, to a bed frame, stripping himself naked, forcing her to watch another woman give him a blow job, and then putting his face directly into her crotch and telling her that he could rape her if he wanted to.
Indeed, we're supposed to believe that Massimo is so hot that of course, Laura wants to f*ck him, and since that's supposedly true, everything he does to her is totally okay. You know, because she secretly wants it.
Well, it's 2020 now, and rape culture is a mainstream problem. So unequivocally, without a doubt, whether the movie wants to admit it or not, Massimo is a rapist.
But here's the thing: Nobody seems to actually care.
I'm not just talking about people within the world of the movie, including Laura's best friend who, upon learning that Laura's new boyfriend is a man who drugged and kidnapped her, is pretty much just like, "How big is his d!ck, lol?" I'm talking about pretty much everyone.
365 Days is killing it on Netflix, sitting pretty in their top most-streamed movies and generating countless articles about how hot Massimo is.
Seriously, Marie Claire and Oprah Magazine both put out nearly identical articles just re-sharing pictures from Michele Morrone's Instagram. Let this sink in. In 2020, post-MeToo movement, people are watching a movie that glamorizes genuine, actual rape and their main takeaway is, "Damn, the guy who plays that rapist is hot."
Of course, when it comes to movies, there's always an element of parsing fiction from reality. 365 Days is so objectively bad, from its inane plot points to its hilarious porn acting, that it's actually extremely entertaining to watch. In fact, the movie is so stupid that it's hard to watch it and take anything it does seriously.
And if 365 Days was some low-budget bad movie being passed around film forums for people to laugh at, that would make sense. But it's not.
365 Days spent a good chunk of time as the number one movie on Netflix. Not everybody is watching it ironically. A lot of people really are glamorizing a staggeringly gross experience (mainly because the victim in the movie falls in love with her kidnapper/rapist and has a crazy-long sex scene on a boat).

The worry, of course, is that people who watch this movie and express sentiments like, "I wish I could have hot boat sex with Massimo, too!" are essentially perpetuating the idea that if someone is hot and has a six-pack, then they can't also be a predator and a rapist. Sorry to burst your bubble, but hot people can be monsters, too.
I'd like to think most people can discern fiction from reality, but to this day, arguments still pop up online over whether or not the Revenge of the Nerds rape scene is technicallyrape. Here's a hint: If you need to question whether or not something is "technically" rape, then you're not on the right side of the argument.
But, as it turns out, they're still making movies that don't seem to grasp that.