Frontpage Popular News
Your Weekend Playlist: New Music To Listen To This Friday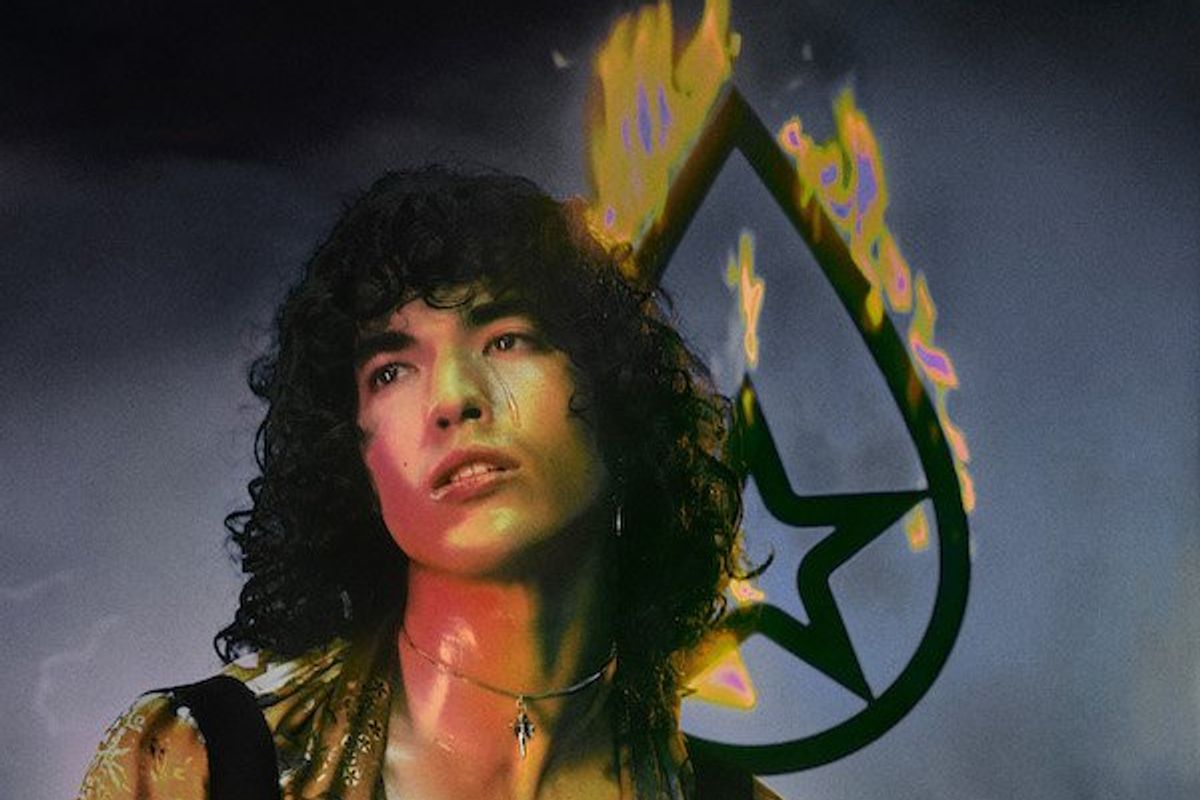 Elizaveta Porodina
It feels like forever since I've graced everyone with a fresh batch of fresh music...but like all that's inevitable in life - love, loss, aging - I'm here again. Call me persistent, call me determined, call me relentless - I will not give up on finding new music worth listening to every single Friday.
---
I am overtly excited to share all of these tracks, spanning all different genres to give you a little taste of everything...because what's a good playlist if not all over the place? Riddled with exciting beats, refreshing sounds, and unique vocals, the first week of November is proving to be one of the best weeks we've had for music in a while.
With your Spotify Wrapped being slowly curated, you can wait in anticipation by discovering all these new artists and songs! How convenient. You're very welcome.
We don't have time to waste, so let's get listening!
Victoria Justice, Toby Gad- "Big Girls Don't Cry" 
Toby Gad is a collaborative genius- co-writing mega-hits like Beyonce's "If I Were a Boy", Demi Lovato's "Skyscraper", and John Legend's "All Of Me". He's working on re-creating his extensive repertoire by recording piano versions...his latest installment being Fergie's "Big Girls Don't Cry", accompanied by famed singer-actress Victoria Justice.
Justice's strong vocals and ability to belt make her the perfect touch to Gad's already iconic writing. When re-imagining music, you want to make it uniquely your own. Which is why Justice and Gad put such a refreshing, soothing approach on the song that makes it unlike anything you've heard before.
Conan Gray- "Killing Me" 
Conan Gray's gentle tone yearns to move on in "Killing Me", his latest track about being unable to move on from those relationships that are toxic. The hold they have on you remains, but you can't seem to find any more redeemable qualities that keep you around. Those relationships feel like they're killing you, and Conan Gray has a special way of putting it into words.
"I wrote "killing me" while I was sick with the flu. It was a miserable time where I was both physically sick, but also super heartbroken over somebody. Hence, 'you're KILLING me.' I think we all have those people who don't treat us nearly well enough, but we just can't seem to let them go. People who call you at 2AM, and who you know you shouldn't pick up……but you do. "Killing Me" is for when you're on your last limb begging this person to just please stop torturing your heart."
ericdoa- "dancinwitsomebawdy"
At age 21, you wouldn't expect ericdoa to be as experienced and talented at creating a hit track...but he is, and that's what makes him a juggernaut in the hyperpop, rap scene. He blends genres into one that just makes sense, which "dancingwithsomebawdy" is an example of. The track gets us ready for a new album in the new year, "dancingwithsomebawdy" is both a thrill to listen to and a promise of what's to come.
"I missed a lot of childhood being in meetings, obsessing over trying to be this artist that I wanted to become," he says. "I really lost the freeing, adolescent feeling of just creating whatever I wanted."
ROSIE- "It's Not Christmas" 
The first holiday song on our Weekend Playlists! It was inevitable, but ROSIE's is a beautiful encapsulation of what it's like to miss someone during the holiday season. We know it as a time of celebration and to be around family, but don't often consider what it may be like for those missing a person. A pleasant reminder to stay positive, ROSIE delivers a heart-warming holiday track.
"It's Not Christmas" is about missing someone during the holiday season. Although this time of year is full of joy and magic for some, it can be extremely difficult for others, so I wrote a song for anyone who needs a reminder that's it's okay to be sad, even on Christmas!"
Dax ft. Darius Rucker- "To Be A Man" 

Nigerian-Canadian country rapper Dax has a way of molding country music into its own, special sound. Pairing up with hit country singer, Darius Rucker, makes "To Be A Man" even better thanks to his smooth sound that can complement anyone's vocals. The track instantly went viral on Instagram, which makes sense due to its empowering, uplifting lyrics that hit home with any listener.
It's an introspective, honest track that encourages you to look inside and acknowledge when you need help as well. It's a look into mental health, the struggles we go through, and what it means to "be a man."
Zoe Ko- Baby Teeth 

When you listen to Zoe Ko's EP, Baby Teeth, you'll get notes of pop-rock princesses like Gwen Stefani during her No Doubt days, Olivia Rodrigo, and maybe even a hint of Paramore in there. You'll hear her cutting edge, witty lyrics and lilting voice that hits every note just right, and want even more from her.
Baby Teeth consists of five tracks to give you the perfect sampling of who Zoe Ko is as an artist: honest, funny, and edgy. In the world of Zoe Ko, there is something satisfying about the guitar riffs and confidence that exudes from this EP. She's one to watch in the industry for sure.

Sammy Virji- "If U Need It" 

Sammy Virji is on fire lately, "If U Need It" is the perfect track to go out and dance to. It's got the makings of a staple on your going out playlist: a hook that makes you want to sing, a beat that makes you want to dance, and the innovativeness to sound fresh and new every time you hear it. "If U Need It" has it all.
Known for his risk-taking with his music, Sammy Virji is proving that he's a name to be remembered in electronic dance music. We can't wait to see what comes next, knowing that he delivers time after time.
Joy (Anonymous)- Cult Classics 
Joy Anonymous is here with their vital collection of tracks essential for a night on the dance floor. With all tracks technically (and cleverly) titled "JOY", you're getting what is considered Joy Anonymous to their core. It's a bold mix of disco, house, soul, and classic EDM that works perfectly.
"Cult Classics is the soundtrack of Joy Anonymous meetings over the past two years. It began in Imogen Heap's house in Romford. Where we spent two weeks working with various friends and new collaborators to form the skeletons of what was to become the album you hear today. Then we took these sounds on tour and tested them out in meetings around the world, honing and developing the sound on the move. Joy Anonymous is a movement where people feel included and feel safe to share expression and emotion. We have tried to capture that in the sound, process, and delivery of this album."
Take That- "This Life" 
Gearing up to release their ninth studio album as a band, Take That shares the second single from their upcoming album, Brand New Sun. "This Life" is a showcasing of Take That- their vocals, their band, and their production skills all display their expertise in the industry. It's polished, well-rounded, and a sign that Take That has it all figured out.
"It's been a wonderful experience being back in the studio together making this record.It has that feeling of spreading your wings, letting out the old and bringing in the new" commented the band. 'We're incredibly proud of the new album - there's a sense oftogetherness, whether that's us coming back together as a band or people wantingconnection in their own lives. We're excited for this new chapter!"