Film Lists
5 Best New Movies and TV to Stream on Netflix, HBO, Hulu, Apple TV+, Disney+ July 2021
From "Black Widow" to "Gossip Girl" and "Never Have I Ever," find an excuse to stay home this July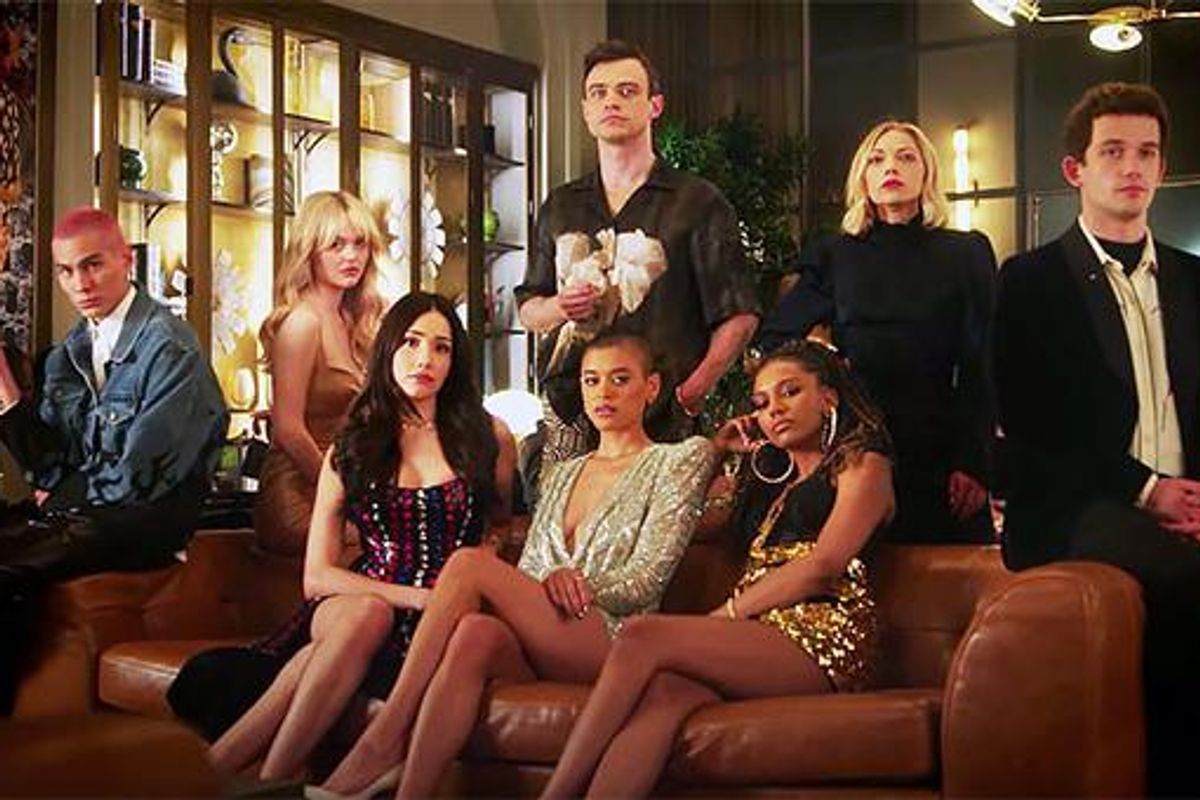 Summer is in full swing and we're feeling it.
All the events clogging up our calendars and "wanna grab dinner?" texts waiting to be answered, we're feeling a little overwhelmed. And even though theaters are open and we're happy to support all our favorite local cinema spots, sometimes you just want to sit in the sweatpants that held you through quarantine and stream something from home.
---
The Summer Blockbuster of yore is a thing of the past now that there is a steady stream of new, exciting content on streaming sites seemingly every day. It can be hard to sift through all the new content, so we've picked out the best for you.
Here is the best new content coming to streaming platforms in July 2021.
July 2: Summer of Soul — Hulu
Questlove's Summer of Soul unearths forgotten footage from the 1969 Harlem Cultural Festival, a six week summer event celebrating Black music — with sets from Stevie Wonder, Nina Simone, Sly & the Family Stone, Gladys Knight & the Pips, Ray Baretto, Abbey Lincoln & Max Roach and more. Despite the big names and the incredible performances, the festival went largely forgotten, overshadowed by Woodstock which happened the same year, until now.
Through archival footage and historical commentary, the documentary revives the brilliance of the summer of soul through celebration of Black art, culture, music, and joy. Questlove's directorial debut has already garnered rave reviews for this must-watch feature.
July 8: Gossip Girl — HBO Max
Attention Upper Eastsiders, it's almost time. The long awaited Gossip Girl reboot premieres on HBO Max on July 8. The new series picks up nine years after the last one left off, exploring how New York and NYC high schoolers have changed in the intervening years through political change, new social norms, and the prominence of social media.
The reboot also promises another slate of infuriatingly attractive cast members to watch galavant around New York in beautiful clothing, including: Thomas Doherty (who got to make out with Zoe Kravitz in High Fidelity, therefore a man we are supremely jealous of), Tavi Gevinson (former style blogger and editor of Rookie), Whitney Peak (darling of Chilling Adventures of Sabrina), and Evan Mock (the pink-haired skater who got famous from a Frank Ocean Instagram story so obviously we're already obsessed with him).
The show also promises to be more "
socially conscious
" this time around so we're waiting around to see what that looks like.
July 9: Black Widow — Disney+
Sure you could watch Black Widow in theaters, but skip the crowds, lines, and exorbitant popcorn prices and stay in to see it instead. The long-awaited Marvel film has been delayed for long enough, so you deserve to watch it the second it comes out from the comfort of your room. With Disney+ Premier Access, you can do just that.
The trailer has been living in our minds since the first teaser was released in 2019. The origin story promises all the Marvel action, alongside the anticipated telling of Natasha Romanoff's backstory. Florence Pugh also co-stars, which is always a good sign.
July 15: Never Have I Ever, Season 2 — Netflix
The highly anticipated second season of Mindy Khaling's semi-autobiographical series Never Have I Ever is back on July 15th. The show's first season got rave reviews for its diversity and irreverence, a whimsical example of exactly how television in 2021 should look — inclusive without feeling forced.
The coming-of-age comedy series follows Devi, a high schooler balancing the expectations of her Indian immigrant parents and her burgeoning sexuality. In season 2, Devi has her cake and wants to eat it too: trying to choose which of her fledgling romances to pursue. The show became a hit during quarantine and is back now as the perfect comfort binge watch. The only question: Team Ben or Team Paxton?
July 23: The Last Letter From Your Lover — Netflix
Based on a book of the same name, this Netflix romantic comedy looks like the perfect watch to ignite your desire for romance and perhaps make you shed a few tears. Watch it with your significant other or put it on your summer vision board, The Last Letter From Your Lover promises to be a saccharine feast for your romantic senses.
The film stars Shailene Woodley, Joe Alwyn, Callum Turner, Felicity Jones, and Nabhaan Rizwan in a story of two couples, one in the past and one in the present. It follows the emergent romance between one couple as they read the letters of a couple who were separated decades earlier. If you're a Nicholas Sparks lover, this one's for you.
BONUS: July 23: Ted Lasso, Season 2 — Apple TV+
Jason Sudeikis might have been the cursed, chaotic element of the 2021 awards season — his awkward acceptance speeches, his tie dye hoodie… we almost didn't survive it — but his award winning show Ted Lasso is a fan favorite and Season 2 premieres on July 23.
The show follows an American college football coach who transitions into coaching British football … aka, soccer. With no experience in the game (white men stumbling into a job they're unqualified for, classic) Ted Lasso makes it work with not much more than like, surprisingly heartwarming enthusiasm.