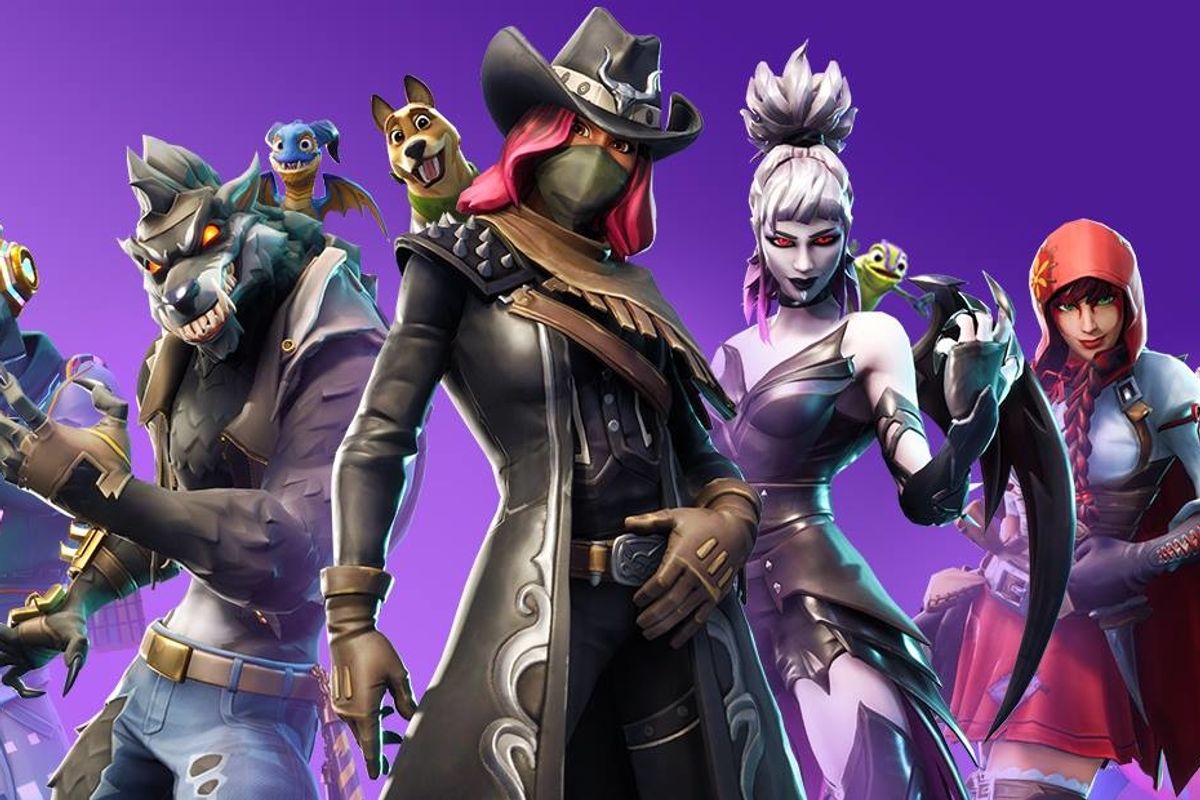 Facebook
Season 6 of Fortnite starts today. Here's a rundown of all the updates:
One thing that will stay the same is how the usual Weekly Challenges will be broken up into Free Challenges and Battle Pass Challenges. Before Season 5, Weekly Challenges were only accessible to players with a Battle Pass — now, there will be three Challenges for both pass holders and non-pass holders.

However, the Challenges themselves will present new gameplay. For example, you'll have the option to regain health from a Cozy Campfire in a Free Challenge. Other Free Challenges will include Pickup a Legendary Item in Different Matches and Stage 1: Search Chests. Battle Pass Challenges will include Apply Shields, Stage 1: Land at Junk Junction, Dance Under Streetlight Spotlights, and Eliminate Opponents in different locations.
After completing three Challenges, the player will unlock a mystery loading screen that contains a secret Battle Star. After completing four, the player obtains a bonus of 4,000 XP. Completing extra Challenges will gain you extra XP and Battle Stars, helping you to level up more quickly and encounter free loot, including skins, emotes, gliders, and pickaxes.
The new Battle Pass will include 100 levels and over 100 rewards. Battle Passes will cost 950 V-Bucks, available for purchase either directly in-game or earned through playtime. To gain more V-Bucks, prices in USD include: 1,000 V-Bucks for $9.99, 2,500 for $24.99, and 6,000 V-Bucks for $59.99.
Other than the new Battle Pass, the update will include Pets, little creatures that will travel with you on your adventures. Also introduced are Shadow Stones, new consumables that can be found around the map, which will also be updated. Players will be able to find floating islands, growing crops, and approaching storms.

Fortnite will also introduce a new enemy to its Save The World mode: Riot Husky, a zombie-like masked figure who carries around a refrigerator door for protection. Also, there will be a Cram Session mini-event to earn additional rewards. Other updates will fix general issues and bugs to enhance gameplay.
---
Amber Wang is a freelancer for Popdust, Gearbrain and various other sites. She is also a student at NYU, a photographer and a marketing intern.
POP⚡DUST | Read More ...

Will Smith Celebrates 50th Birthday By Jumping Off a Helicopter
RECAP | The Voice Comes Back for Its 15th Season