CULTURE
"I like sexy girls, I like sexy guys. I like sexy in general, you know?"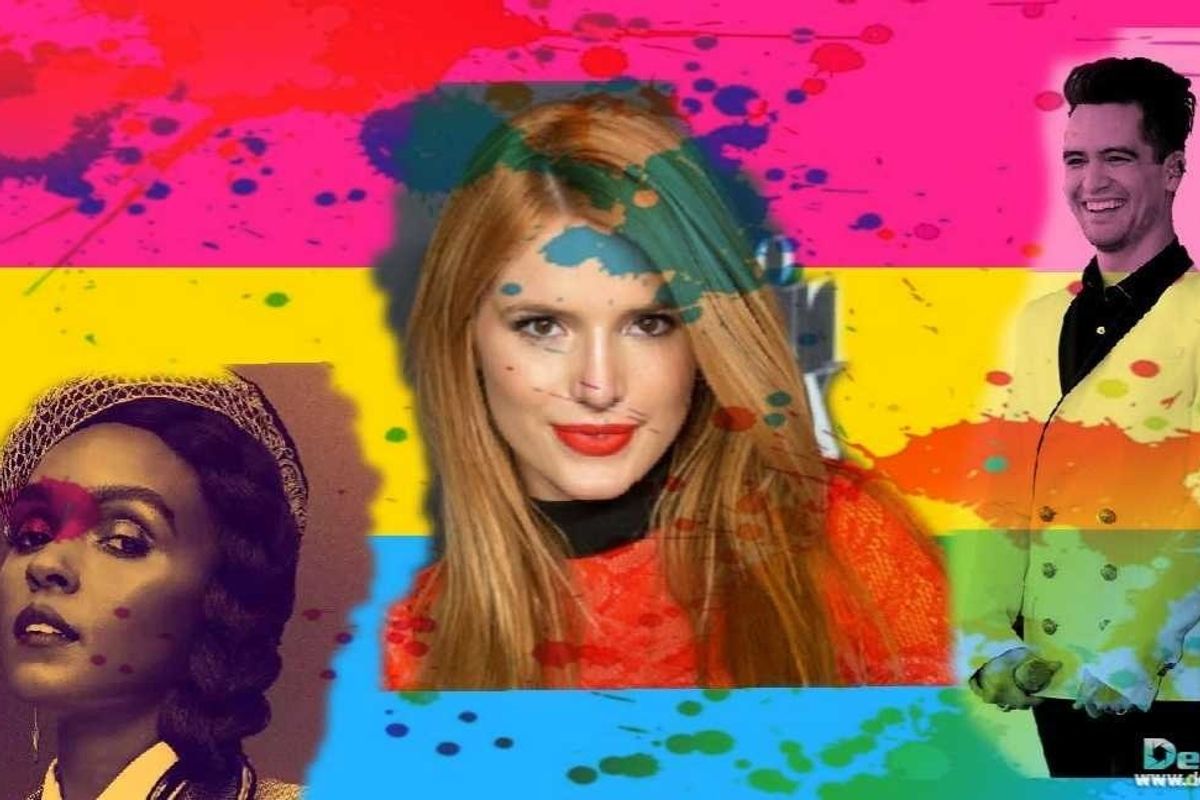 Sexuality is confusing, especially if you turn to the 21-year-old "wannabe mogul" Bella Thorne for explanations.
While appearing on Good Morning America to promote her new book, Life of a Wannabe Mogul: Mental Disarray, she declared, "I'm actually pansexual and I didn't know that. Somebody explained to me very thoroughly what that is." The actress continued, "[Pansexuals] like beings. You like what you like. It doesn't have to be a girl or a guy or a he or she or they or that—it's literally, you like a personality. You just like a being."
The LGBTQ+ term has become more common since 2018, which was deemed "the year of the pansexual," with Merriam-Webster spotlighting the orientation on their Words of the Year list. It was thanks, in part, to singer Janelle Monáe coming out in a Rolling Stone interview in April, when she explained, "I read about pansexuality and was like, 'Oh, these are things that I identify with too.' I'm open to learning more about who I am." Soon afterwards, searches for the term spiked—and continue to do so, as we keep turning to Dr. Google to understand non-heternormative identities.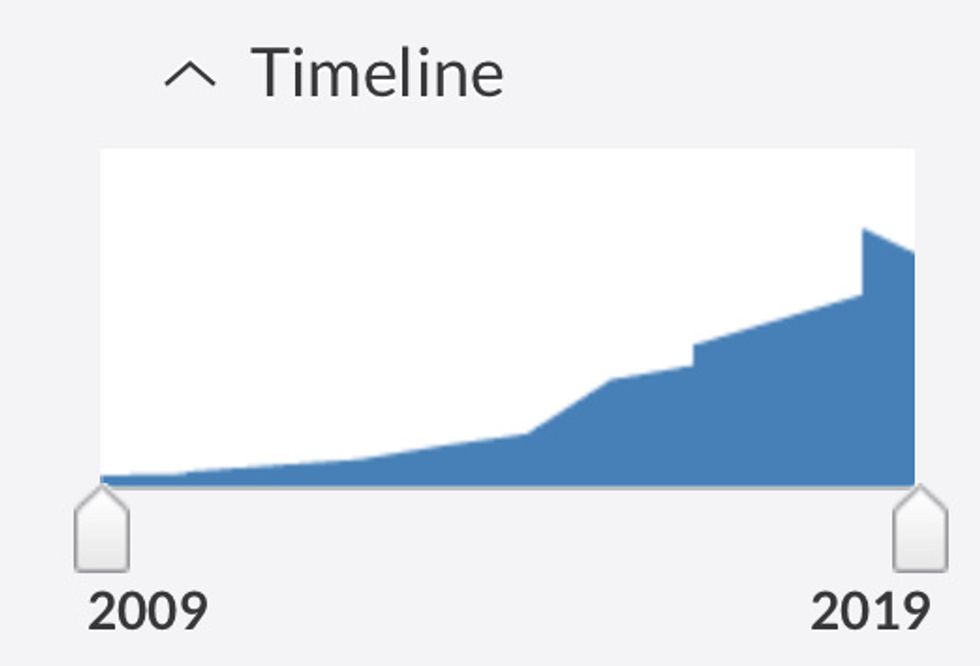 "Alexa: Are you pansexual?"Nexis Uni data
Merriam-Webster defines "pansexual" as "of, relating to, or characterized by sexual desire or attraction that is not limited to people of a particular gender identity or sexual orientation." As for Thorne, she simply says, "I like sexy girls, I like sexy guys. I like sexy in general, you know?
Well, that's not all there is to pansexuality. Despite being coined by Sigmund Freud in 1914, the word wasn't used to describe a sexual orientation until the 1980s. Of course, there have been individuals all throughout history who have loved regardless of "labels and boundaries." Then the sexual revolution and free love subculture created enough activism and visibility that pansexuality was given its own letter in the queer community's "alphabet soup": LGBTTQQIAAP (lesbian, gay, bisexual, transgender, transsexual, queer, questioning, intersex, asexual, ally, pansexual).
And we get it: That's a lot of representation, a lot of separate politics, a lot of colorful banners, and an uneasy responsibility not to possibly offend anyone if you don't know the definition and history of each letter. Luckily, that's what the Internet is for.
The foremost questions that come to mind when discussing pansexuality are usually: "How is that different from bisexuality? Says who? And does it really matter? #LoveIsLove" While that's fair, as with most words attempting to describe the immeasurable gamut of human behavior, the meaning of the word is complicated and weird and constantly in flux. But it's mostly about intent. Generally speaking, that's how we end up with so many synonyms in the English language when they all mean the same thing. We mainly adapt new words to assimilate the history of that word into our culture. We can call someone "funny" or, let's say, "comical." But "comical" is a boring direct descendant from the Latin word comicus (a writer of comedy, a comic actor, or comedian), whereas "funny" is an odd colloquialism from the good old American South in the 1800s, which denoted anything from a "tingling sensation" to "mental hospital"—which makes the word not only more diverse but also hilarious.
The point is: "Bisexual" creates the clear distinction that someone is attracted to two genders (usually cisgenders, indicating individuals who identify as the gender they were assigned at birth). The problem is that excludes any non-cisgender individuals. Growing awareness of trans, nonbinary, and genderqueer identities and the discrimination they still face today (both legally and socially) gives the inclusivity of "alphabet soup" grave importance.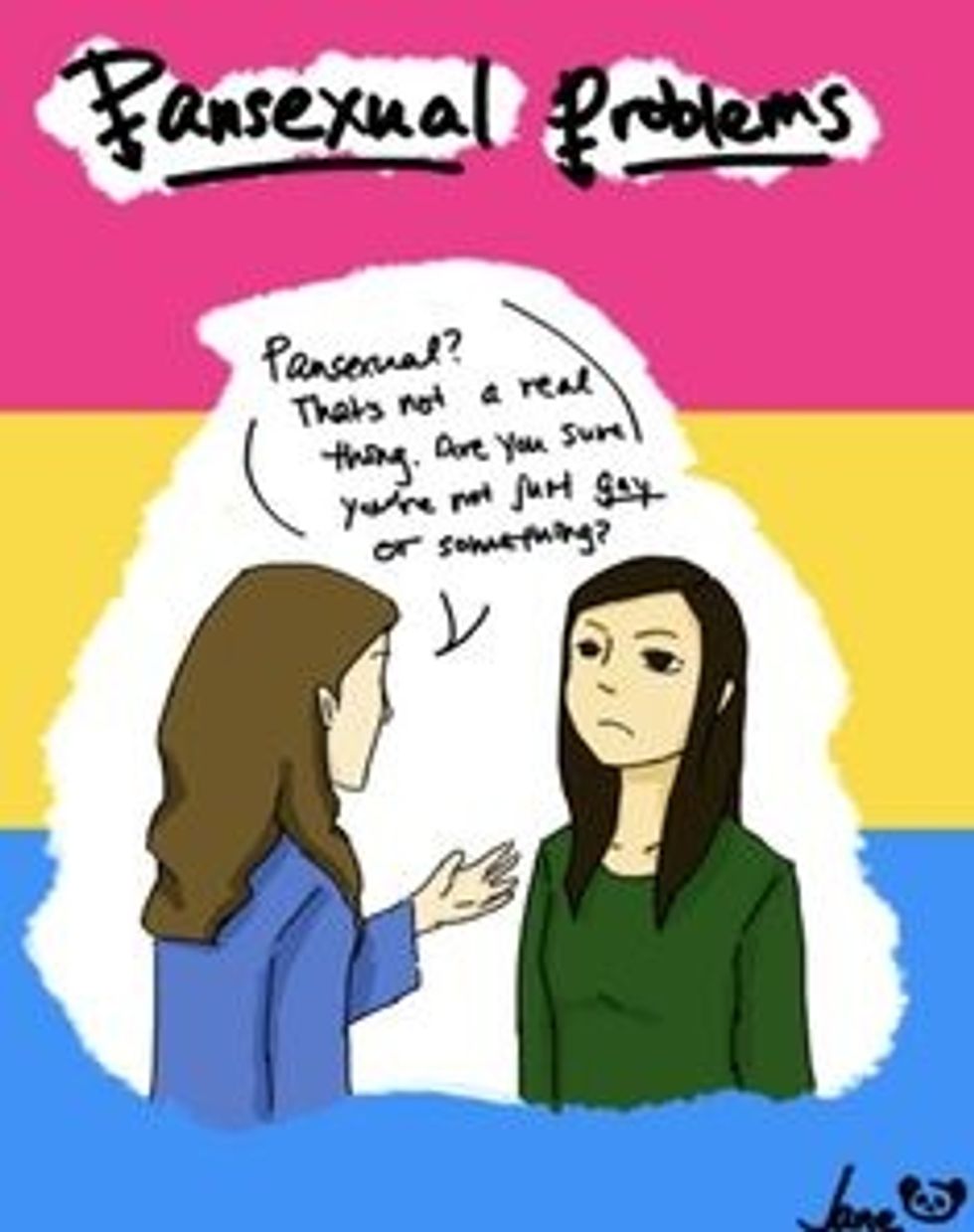 credit: "Jane"Pinterest
Rolling Stone points out that there's plenty of debate about the necessity of a pansexual orientation within the LGBTQ+ community itself. Some agree with the Bisexual Resource Center's Gabrielle Blonder, who says, "I personally like the historical aspect of it. It's the label we've fought for recognition under for decades, and it's the most widely-known label. Language isn't a static entity, and words can change meaning over time...I believe the term bisexual has morphed into a different meaning than it originally was." Similarly, Ethan Remillard, 22, who came out as bisexual in his early teens, bluntly stated, "I identify as bisexual because I like f**king dudes and romancing girls. But I don't claim pansexuality because trans[gender] girls and boys are the same as their cis[gender] counterparts."

While that's true, others acknowledge that they do respond differently to trans and genderqueer individuals as a form of respect for their separate expressions of gender. Daniel Saynt, founder of the private club NSFW, says, "I've definitely met attractive trans and non-conforming individuals, but the feelings I have [for them have] never been sexual in nature." Saynt adds, "It's more of an appreciation for who they are, what they represent, and just a desire for them to find happiness regardless of identity."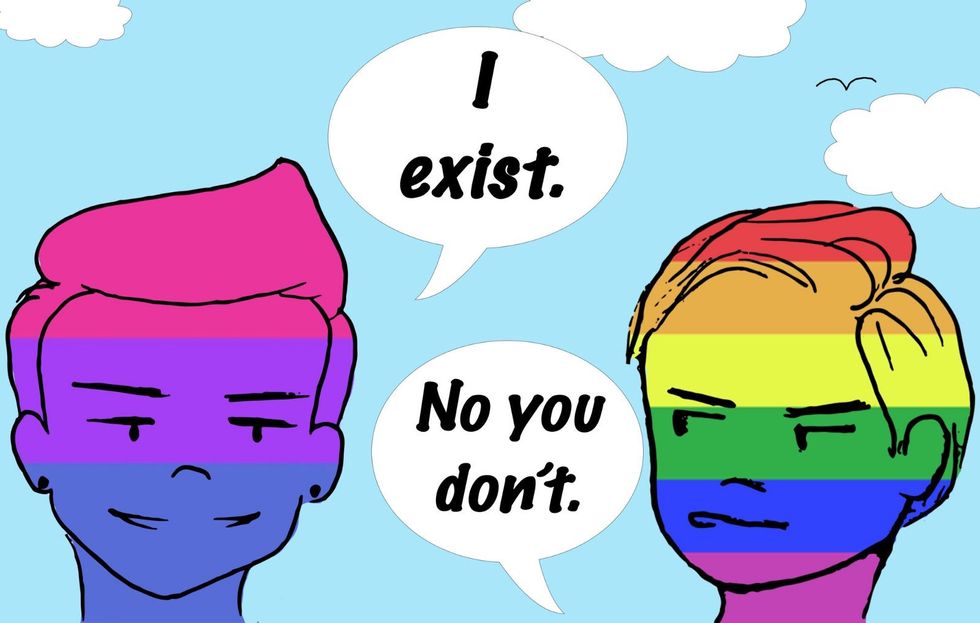 Medium
Ultimately, "pansexual" doesn't just include trans, nonbinary, and genderqueer individuals as valid subjects of sexual attraction; it signals that they're attractive because of their specific expression of gender(s), not despite it.

As RuPaul's Drag Race alum Courtney Act told Attitude, "It's important to acknowledge bisexual, pansexual. We have such a rigid idea of what heterosexuality is, and that's problematic. We have such a rigid idea of what gay is, and that's also problematic." So Bella Thorne may be the latest high profile figure to discuss pansexuality, but she joins a growing cohort including Janelle Monáe, Panic! At the Disco frontman Brendon Urie, Miley Cyrus, Orange is the New Black star Asia Kate Dillon (who also identifies as non-binary and uses the pronouns "they/their"), and teenage trans-activist and reality star Jazz Jennings.
More importantly, up to 25 percent of Americans identify as not "completely heterosexual," and at least 4.5 percent of U.S. adults identify as lesbian, gay, bisexual, or transgender. It's true that the mouthful of acronyms in the LGBTQ+ community is clumsy, always changing, and difficult to grasp, but so is human behavior. Language is still trying to catch up with today's enlightened reality that gender is a social construct, sexuality is fluid, and everybody can get it on with anybody (or no one, if that's what they prefer), as long as it's between two (or three, or five, or ten) consenting adults.