CULTURE
If you only know Percy Jackson from the mediocre movies, you're missing out.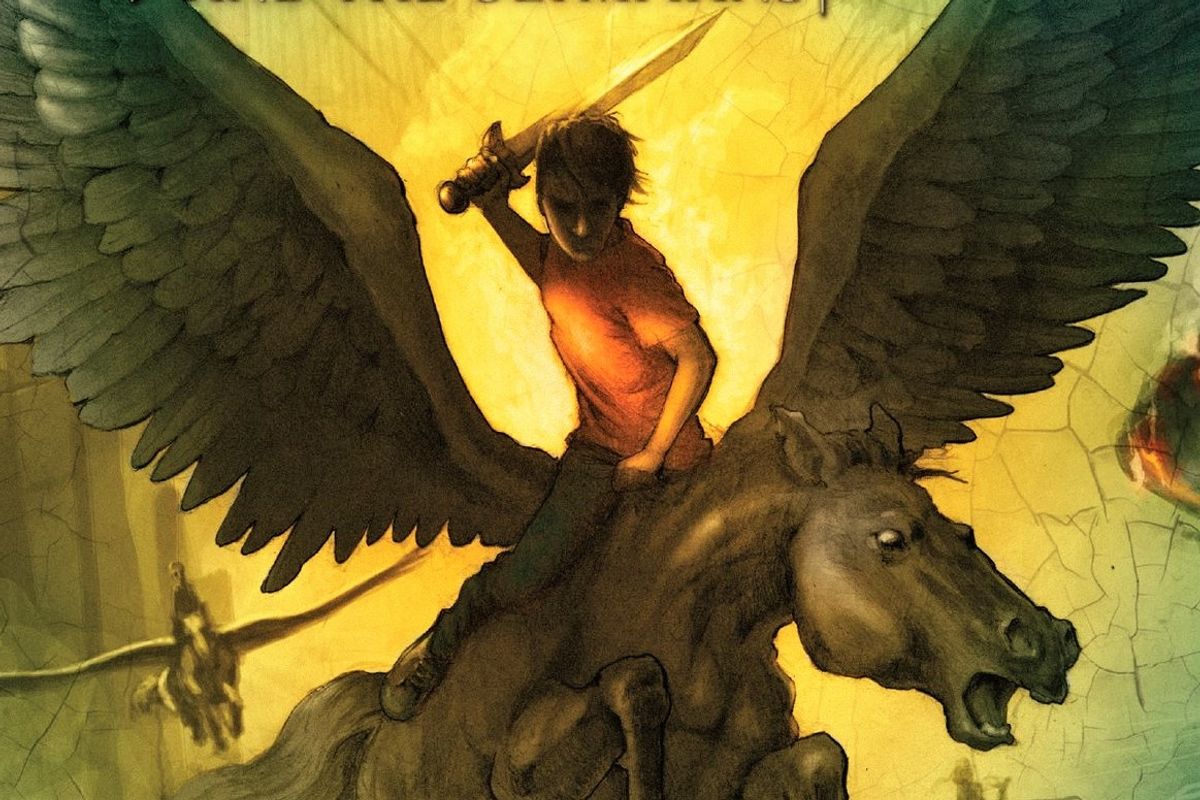 For people born after 1997, this is a big deal, but some older folks don't quite get the hype. For those who didn't grow up with the books, Percy Jackson largely refers to two mediocre movies that came out in the early 2010s.
But the series has a lot more to offer than those movies would suggest. So if you need a quick rundown of why this new show is worth getting excited for, you should consider the possibility that Percy Jackson might actually be better than Harry Potter...
---
If you're a hardcore fan, you'll probably never be convinced that another series of books can top the world of Hogwarts (even though Discworld exists...), but there are some compelling reasons to at least recognize that Percy Jackson is on the same level.
For a start, much like Harry Potter, the Percy Jackson series is wildly popular. At this point they've spent more than a decade on the New York Times Children's Series Best Seller List and have spun off multiple sequels and connected series that have sold more than 100 million copies in the US alone.
Of course that figure is still dwarfed by the sales for the Harry Potter series, but some of that difference can be attributed to the fact that Rowling's series had an eight-year head start (the first Percy Jackson book was published in 2005), and to the relative success of the film adaptations.
While J.K. Rowling was intimately involved in producing a faithful series of Harry Potter films that brought millions of new readers to her books, Rick Riordan was allowed little input on the disappointing Percy Jackson movies, which deviated substantially from his work. This new series is being seen by many fans as a shot at redemption, and Riordan has promised that he and his wife "will be involved in person in every aspect of the show."
In terms of their content, the original five books follow Percy Jackson, a close equivalent to Harry Potter, who discovers his connection to a hidden magical world at the age of 12, and he has a new set of magical challenges to face each year in order to save the world.
But unlike the vague folklore of wizards, dragons, and unicorns that J.K. Rowling drew from to build the world of Harry Potter, Riordan's books draw from the rich narrative tradition of Greek and Roman mythology, with Percy discovering after his mother's death that he is a demi-god—the son of the sea-god Poseidon.

The context of the Greco-Roman pantheon–and the literary history of the classics–gives Riordan access to a huge cast of interesting characters, monsters, and settings, with an endless history of drama, in-fighting and a variety of magical skill-sets. What makes these myths so fun is that all these incredible, immortal powerful beings are as petty and vindictive as the cast of The Jersey Shore. Extending that drama into the present day with brand new plotlines about manticores, minotaurs, Hades, and Zeus' lightning makes for great reading.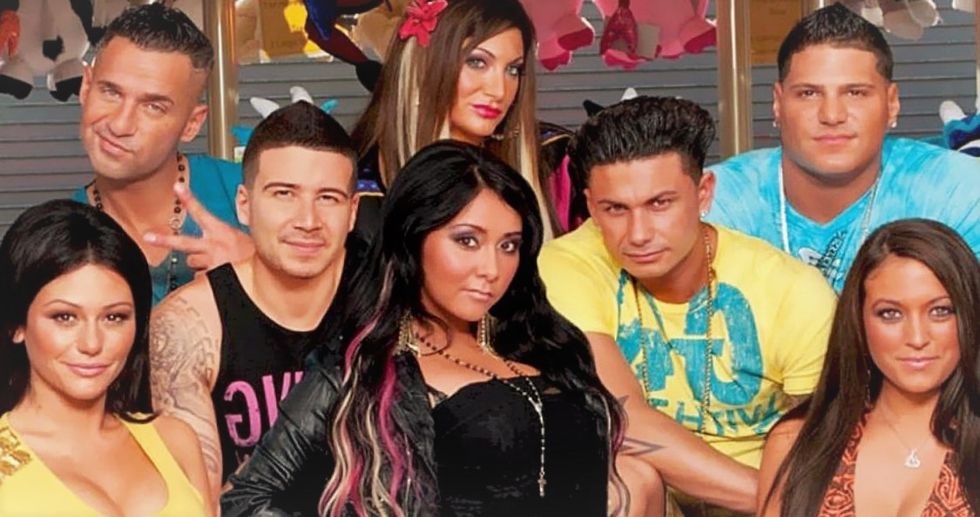 Pictured: Basically the Olympic pantheon
Another big way that the world of Percy Jackson is superior to Harry Potter is in terms of representation. While J.K. Rowling dealt with issues of inclusion and oppression largely through metaphor—mudbloods, house elves, etc.—some readers have rolled their eyes at her attempts to retroactively add representation of real marginalized characters. (e.g. the back-dated revelation that Dumbledore was actually gay the whole time).

In addition, some of Rowling's attempts at racial inclusion have been breathtakingly cringey, in particular the character of Cho Chang...who just has two last names for some reason. More recently, Rowling has come under fire first for tweeting in support of a woman who lost her job after denying the existence of trans people, then for tweeting trans-exclusionary sentiments of her own—which is both a bad look and not something you have to worry about with Rick Riordan.
On the contrary, Riordan's books have openly touched on real issues of race, sexuality, gender, and neurodiversity, always with an eye toward acceptance and understanding.
Considering the range of sexuality represented in Greek and Roman myths, it would honestly have been stupid not to include characters like an openly bisexual god (Appollo), but Riordan's inclusive books take that foundation to the next level, and in 2017 he was awarded the Stonewall Book Award for "exceptional merit relating to the gay/lesbian/bisexual/ transgender experience." On top of that, the Percy Jackson books have all been published as graphic novels to make them more accessible to people like Riordan's son, Haley, who struggled from a young age with ADHD and dyslexia.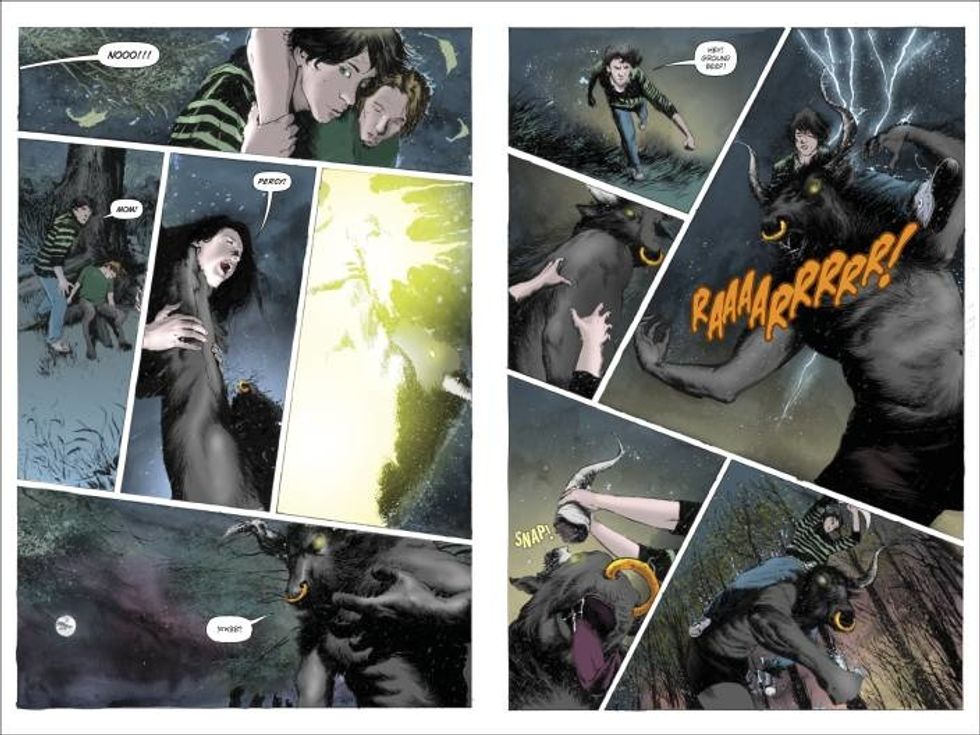 Of course, none of these arguments for the series are going to convince anyone if they don't connect with the characters or engage with the writing, so if you're still skeptical you'll just have to pick up the books for yourself… or wait for the new series to arrive on Disney+. So far there's no word on a release date for the new show, but the first season is expected to follow the events of the first Percy Jackson book, The Lightning Thief.