New Releases
The singer-songwriter's sophomore album, Punisher, is out in June.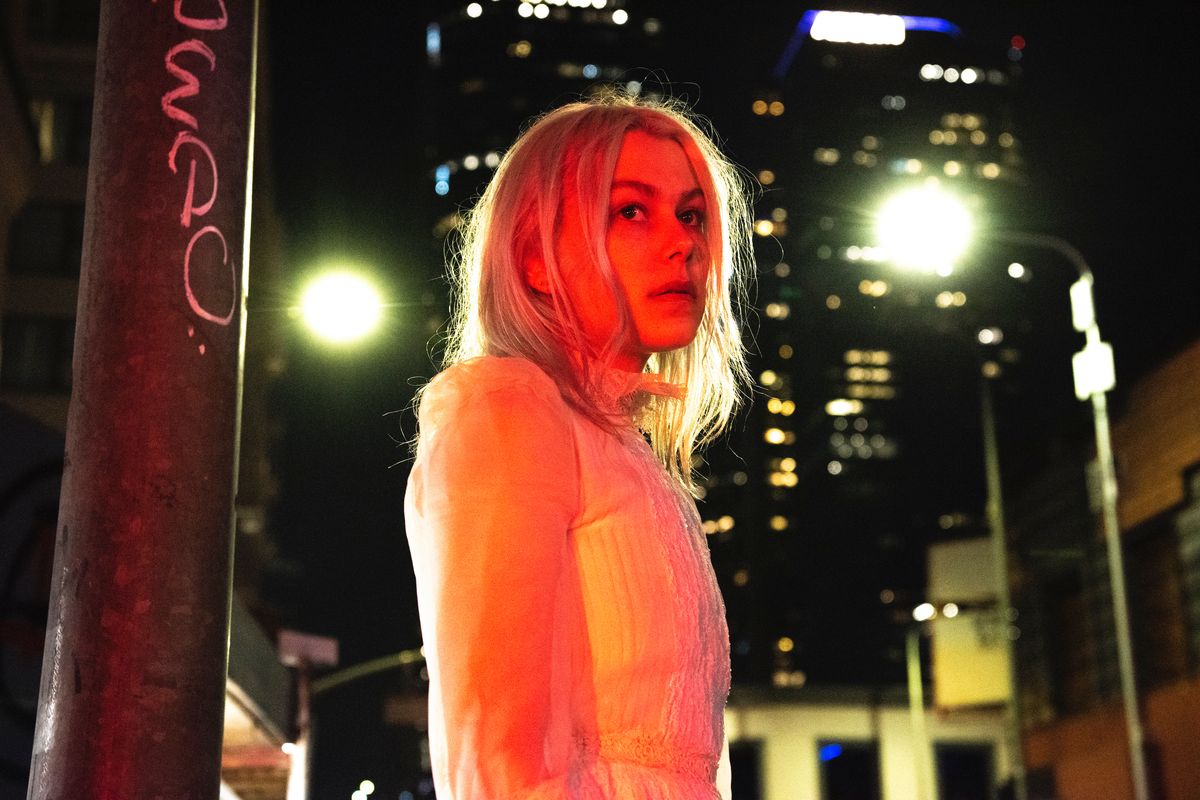 Frank Ockenfels
Phoebe Bridgers always wanted to go to Japan.
The singer-songwriter released her 2017 debut album, Stranger In the Alps, as a relatively unknown performer. But with the snowball success of the record—as well as ventures with her other bands, boygenius and Better Oblivion Community Center—Bridgers has become a staple in current indie folk-rock, so much so that she was able to visit Japan for the first time while on tour.
But playing her music to a Japanese crowd was a bittersweet experience for Bridgers, who wrote her new song, "Kyoto," about the imposter syndrome she felt. It's natural—perhaps a knee-jerk reaction, even—to feel detached from reality during trying times, but what about when good things happen and it makes you feel like you're living somebody else's life? The first song from her upcoming second solo album, Punisher, "Kyoto" luxuriates in that disorienting state when distant dreams finally materialize. It's Bridgers' most upbeat track since her breakout single, "Motion Sickness," though originally written as a ballad. "At that point I was so sick of recording slow songs, it turned into this," she explained in a statement.
Propelled by chugging guitars and an exultant trumpet solo, "Kyoto" feels triumphant, though its lyrics allude to animosity. "I don't forgive you / But please don't hold me to it," Bridgers sings. "I wanted to see the world / Through your eyes until it happened / Then I changed my mind." The video was originally intended to be filmed on location in Japan last month, though that plan didn't work out for obvious reasons. Instead, Bridgers and friends go sightseeing with the help of a green screen.
Listen to "Kyoto" below. Punisher is out June 19.
Phoebe Bridgers - Kyoto (Official Video) www.youtube.com