Music Reviews
Three years after her solo debut, the L.A. folk singer goes bigger and better.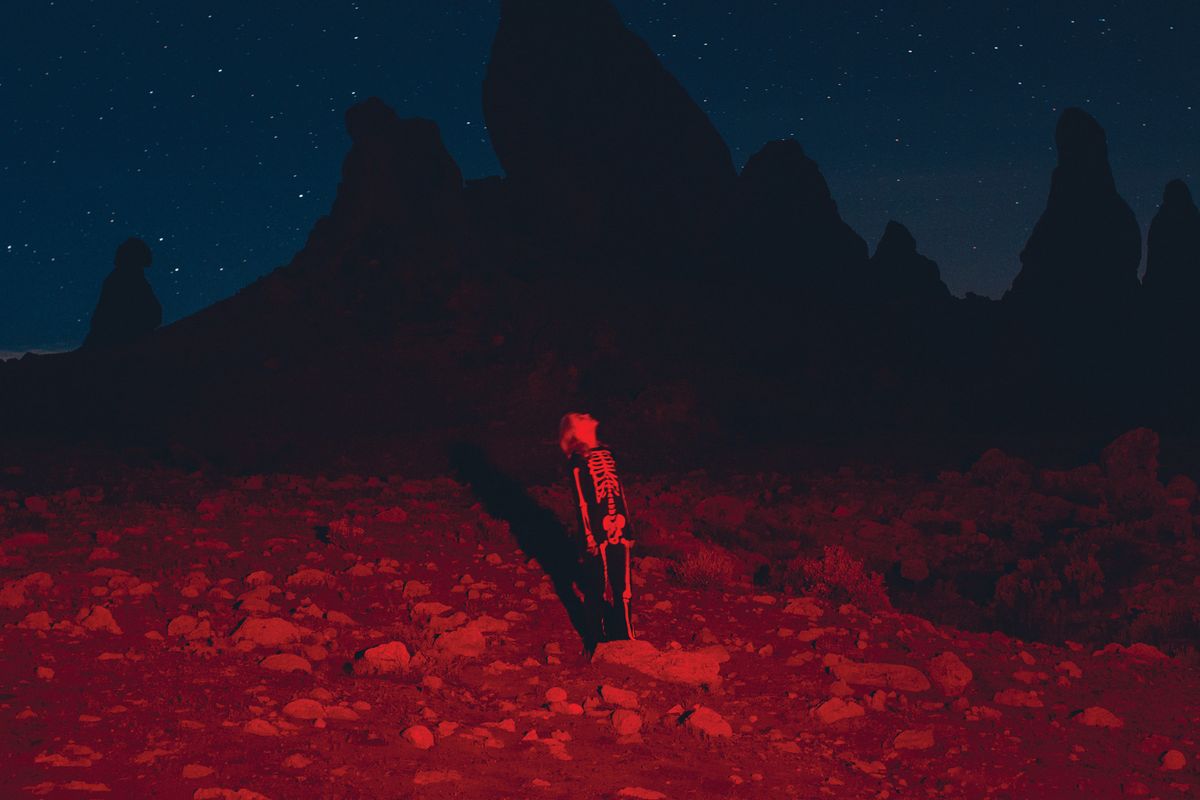 Phoebe Bridgers promised that a main tenet of her sophomore album, Punisher, would be "crying," as if emotional anguish hadn't been the driving force of her career thus far.
While the Los Angelean singer/songwriter asserts that she loves her life and hasn't experienced much more trauma than your average 25-year-old woman, she also recognizes that despair is a widely-shared experience. Punisher expands on Bridgers' knack for gut-wrenching lyrics served with a wit that could cut diamonds; this is, after all, the same musician whose breakthrough came with an upbeat diss track about her abuser.
---
Bridgers' first record, 2017's Stranger In the Alps, introduced her with a quiet—yet often intense—intimacy that few artists would dare to impart with their debut. She's since become synonymous with her instantly-recognizable featherlight soprano and an unabashed frankness. Punisher feels just as candid and raw, but its writing is much more fleshed out than its predecessor.
The album's gorgeous lead single "Garden Song" is also its opening track; its spiraling acoustic riff bolstered Bridgers' lyrics about coming to terms with everything you want (and don't want) in life finally presenting itself to you. "The doctor put her hands over my liver / She told me my resentment's getting smaller," she sings, her voice swathed in reverb.
Phoebe Bridgers - Garden Song (Official Video) www.youtube.com
Bridgers often pinpoints her songs to real-life places in Los Angeles (Stranger In the Alps references Scott Street in Echo Park and the Silver Lake Reservoir). Punisher's title track, a clear album highlight, is an ode to Bridgers' paramount idol, Elliott Smith; she was only seven years old when the softspoken rock legend was found dead in his home.

A "punisher," per Bridgers' definition, is a fan without an appropriate sense of boundaries; the song hypothesizes that Bridgers might've been Smith's worst punisher were he still alive. "What if I told you / I feel like I know you?" she sings in the chorus, as she recounts walking by Smith's old residence. "But we never met / It's for the best." With a humble dose of self-deprecation, "Punisher" is a hushed update to the "never meet your heroes" cliche.
Another common theme throughout Punisher is the taxing predicament of caring deeply for people who don't love themselves. "I would do anything for you," she pleads a handful of times over on the bluegrassy "Graceland Too." "You couldn't have stuck your tongue down the throat of somebody / Who loves you more," go an especially chilling line of "Moon Song." "I will wait for the next time you want me / Like a dog with a bird at your door."
A sequel to "Moon Song," "Savior Complex" examines the emotional toll of feeling the need to rescue someone from themselves. "I'm a bad liar with a savior complex / All the skeletons you hide / Show me yours, and I'll show you mine."
Though Punisher is filled with classic Bridgers moments of bleak folk rock, songs like "Kyoto" and "I See You" bring an uptempo change of pace that give the album a welcome vigor. "Kyoto" reveals a love-hate relationship with life on the road: "I wanted to see the world / Through your eyes until it happened / Then I changed my mind," she sings over a driving drum beat. "I See You" is a soaring breakup song about her drummer, who's now her close collaborator and friend. "I've been playing dead my whole life / And I get this feeling whenever I feel good, it'll be the last time," she sings.
Phoebe Bridgers - I See You (Lyric Video) www.youtube.com
The album's biggest reward comes with its closer, "I Know the End"—by far the fullest, loudest song in Bridgers' discography to date. A lengthy song about driving up the California coast, its introduction is quiet and whispery, culminating into a coda that bursts with thrashing drums, horns, and human screams. It also boasts some of Bridgers' most humorous lyricism. "Windows down, scream along / To some America first rap country song," she murmurs, making her quite possibly the first indie star to reference "Old Town Road."

"No, I'm not afraid to disappear / The billboard said 'The End Is Near' / I turned around, there was nothing there / Yeah, I guess the end is here," she sings in her final lines, as the ensemble "doomsday chorus" takes over. As grim as those words might appear on the surface, "I Know the End" feels like relief. If this is the end, Punisher seems to say, then maybe it isn't all that bad.
Punisher
From Your Site Articles
Related Articles Around the Web