MUSIC
RELEASE RADAR | Groovy New Video from MAWD
Plus new music from 8 Graves, Nuela Charles, Spirit Award, and more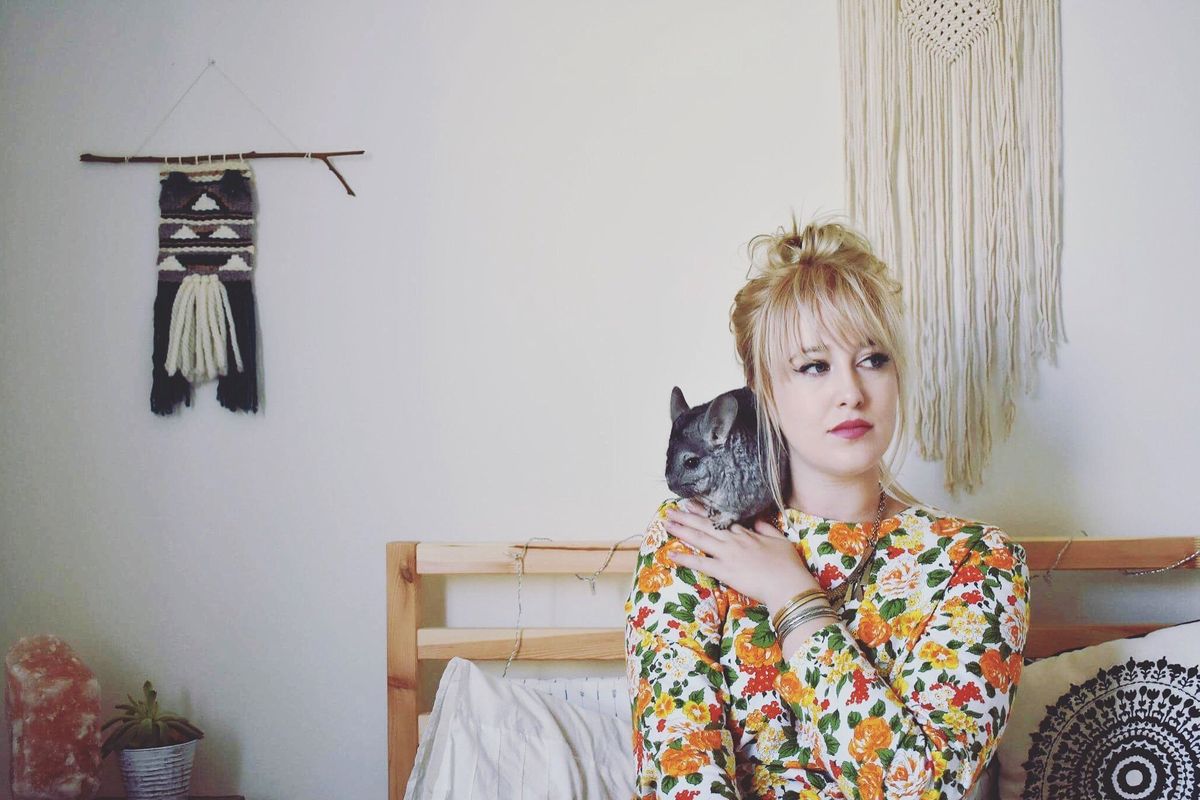 Press photo
This weekend we've got albums on albums on albums
RELEASE RADAR is here to give you the breakdown of the top singles, albums, and videos of the week, so you can head into your weekend with a new list of killer tunes. Get ready to jam out with some of our favorite up-and-coming artists, plus celebrate new stuff from those you already know and love.
---
SINGLES…
8 Graves | "Bury Me Low"
"Future grunge" is the perfect way to describe NYC duo 8 Graves. Their self-produced tracks have a DIY attitude with modern beats. "Bury Me Low" sticks to that basic formula and adds an angsty edge.
You Might Also Like: grandson, Twenty One Pilots, K.Flay
Follow 8 Graves on Facebook | Twitter | Instagram
Girl Wilde | "BADSIDE"
We don't consider Girl Wilde's latest single a traditional pop song--there's equal parts grunge-y guitar, infectious lyrics, and a modern undercurrent of synth. Altogether, it's pretty "Wilde."

You Might Also Like: Cappa, XYLØ, FLETCHER
Follow Girl Wilde on Facebook | Twitter | Instagram

Moda Spira | "Bang"
The second single from Moda Spira's upcoming album (out next Friday) reveals a piece of the singer-songwriter's soul; "Regret" paints an intimate portrait of what went wrong in a relationship what could have been.
You Might Also Like: Bat for Lashes, London Grammar, Rhye
Follow Moda Spira on Facebook | Twitter | Instagram
VIDEOS...
MAWD | Wandering Eye
You Might Also Like: The Head and the Heart, The Staves, Lord Huron

Follow MAWD on Facebook | Instagram | Twitter
ALBUMS/EPs…
Doe Paoro | Soft Power
Doe Paoro's third album is a swift departure from her previous work. The L.A. singer-songwriter layered clean instrumentals with painfully honest lyrics. "So much of the album is about reclaiming parts of myself that I had lost," she said.
You Might Also Like: Amy Winehouse, The Hearts, Alpines
Follow Doe Paoro on Facebook | Twitter | Instagram
Belle Mare | Liar
Kick back with Brooklyn duo Belle Mare's dreamy EP. The mid-tempo tracks and their punchy lyrics guide you through a hazy alternate universe that's just as mellow as it is stimulating.
You Might Also Like: Mazzy Star, The Notwist, Julia Holter
Follow Belle Mare on Facebook | Twitter | Instagram
Spirit Award | Muted Crowd
Psych pop trio Spirit Award offers the perfect soundtrack to their native city, Seattle. Moody soundscapes meet fuzzy guitars; you can almost hear the Puget Sound fog as it settles into the background.
You Might Also Like: Echo and the Bunnymen, Deerhunter, Grizzly Bear
Follow Spirit Award on Facebook | Soundcloud | Instagram

Allie Delyanis is an award-winning and losing freelance journalist based in New York City. She likes bands, books, breakfast food, and would love to be David Sedaris when she grows up. You can find more of her work on www.delyanis.com.
POP⚡DUST | Read More #ReleaseRadar...
RELEASE RADAR | Premieres from Memory Keepers, Nora Keyes & The Rococo Jet, Madison Ryan
RELEASE RADAR | Premiere from Sleepspent
RELEASE RADAR | New Album from High Turnover