Playlist
Plus new music from Jaguar Dreams, Fine Lines, Eoin Glackin, and more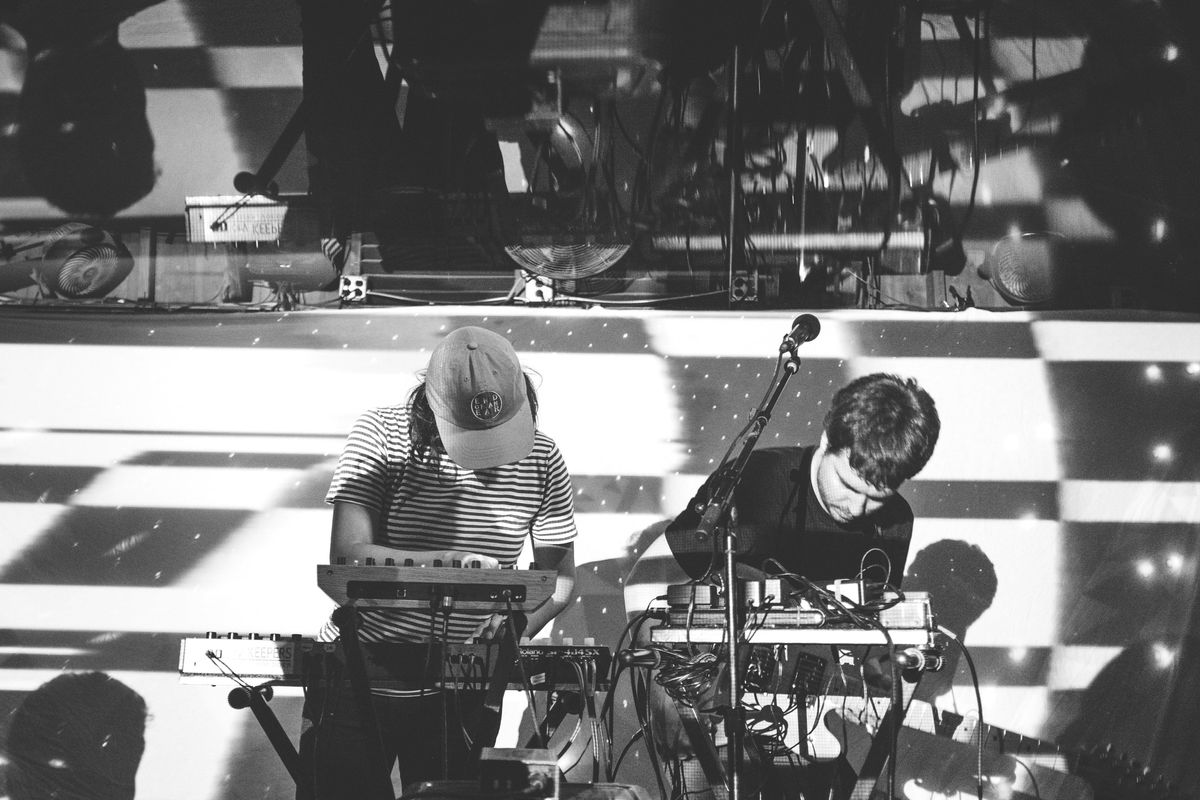 It's Fall — We've got sweaters, decorative gourds, and new music on our mind.
RELEASE RADAR is here to give you the breakdown of your top singles, albums, and videos to check out as you head into your weekend. Get ready to jam out with some of our favorite up-and-coming artists, plus celebrate new stuff from those you already know and love.
SINGLES...
Illicit Ghost | "Drunk And Alone"
Brooklyn's Illicit Ghost made a stunning debut with her painfully raw track, "Drunk And Alone." The producer, songwriter, and violinist recorded the track in her bedroom, which is fitting for the sad-drunk millennial anthem.
You Might Also Like: Fiona Apple, Lana Del Rey, Suzi Wu
Follow Illicit Ghost on Facebook | Twitter | Instagram
⭐ PREMIERE ⭐ | Nora Keyes & The Rococo Jet | "Dream Party"
Visual artist and musician Nora Keyes delivers a haunting single that transcends genres. The L.A.-based powerhouse presents what we can only conclude is an indie-rock opera, complete with ethereal vocals and delicate instrumentals.

You Might Also Like: Cocteau Twins, Julee Cruise, Popol Vuh
Follow Norah Keyes on Facebook | Instagram
Jaguar Dreams | "Behind Those Clothes"
Jaguar Dreams takes DIY to a new level. Their latest single combines infectious beats and a can-do attitude perfect for an evening on the dance floor.
You Might Also Like: LCD Soundsystem, MGMT, Grizzly Bear
Follow Jaguar Dreams on Facebook | Twitter | Instagram
Mark Edgar Stuart | "Mad At Love"
Mark Edgar Stuart spent years as the go-to bassist for the likes musicians Alvin Youngblood Hart and John Paul Keith before cutting his own record. Our favorite single, "Mad At Love," takes a hard look at love and loss with soul-shattering guitar interludes.

You Might Also Like: John Prine, Todd Snider, Keith Sykes
Follow Mark Edgar Stuart on Facebook | YouTube | Spotify
VIDEOS…
⭐ PREMIERE ⭐ | Memory Keepers | No Distractions
The new video from experimental electronic duo Memory Keepers takes a bold stance on the stigma surrounding pole dancing. The video's star, Zoja Ulesoo, describes it as the ultimate feminist art form. "Sure, it requires grace and sensuality, qualities that have traditionally been relegated to the 'feminine,' she says, "But it also calls for brute strength, a tolerance for physical pain, and a whole lot of confidence--traits we perceive as 'masculine'. Pole pushes the boundaries of what we believe women to be capable of."

You Might Also Like: New Order, Kraftwerk, Orchestral Maneuvers in the Dark
Follow Memory Keepers on Facebook | Twitter | Instagram
⭐ PREMIERE ⭐ | Madison Ryan | Nobody Else
Madison Ryan's latest video has us wishing we were poolside. The Pennsylvania pop sweetheart's debut EP is as infectious as it is emotionally honest.

You Might Also Like: Bea Miller, Dua Lipa, 5 Seconds of Summer
Follow Madison Ryan on Facebook | Twitter | Instagram
Great Good Fine OK | Touch
Brooklyn synthpop duo Great Good Fine OK has us nostalgic for the future with their latest video. Modern pop and sultry vocals meet Disney Channel's Zenon: Girl of the 21st Century.

You Might Also Like: St. Lucia, The Chainsmokers, Panama Wedding
Follow Great Good Fine OK on Facebook | Twitter | Instagram
ALBUMS…
Eoin Glackin | Fires of Innocence
In his debut album, singer-songwriter Eoin Glackin muses on everything from personal demons to our increasingly polarized political climate. Glackin draws on the likes of Beck and Johnny Cash, creating an infectious pop-rock album with an unmistakable twang.

You Might Also Like: Toy Soldiers, The Randals, Disconnect 4
Follow Eoin Glackin on Facebook | Twitter | Soundcloud