MUSIC
RELEASE RADAR | Premiere from Younger Hunger
Plus new music from Sheridan Reed, Soul Cannon, Dominique Tey, and more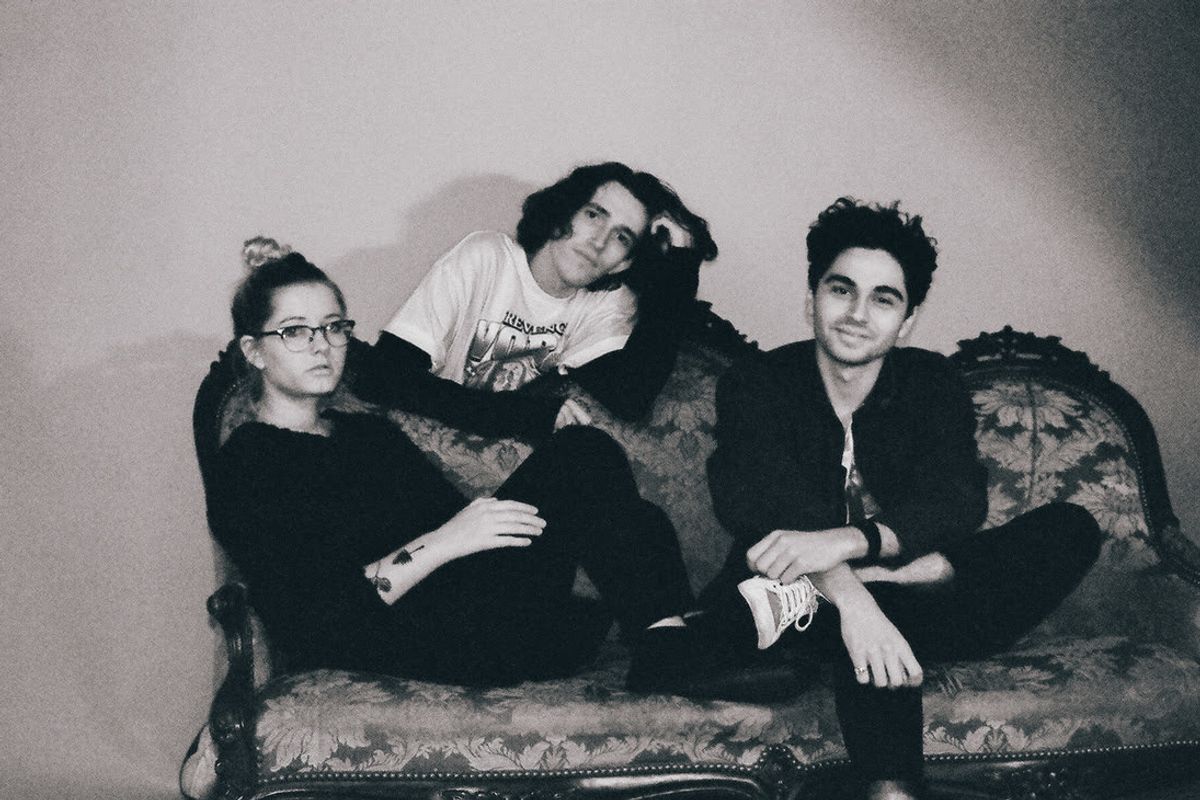 Danielle Ernst
Check out these genre-bending artists as you head into your weekend.
RELEASE RADAR is here to give you the breakdown of the top singles, albums, and videos of the week, so you can head into your weekend with a new list of killer tunes. Get ready to jam out with some of our favorite up-and-coming artists, plus celebrate new stuff from those you already know and love.
---
SINGLES…
Nick Talos | "Home To You"
Berlin-based electronic artist Nick Talos partnered with Grammy-nominated songwriter Lucas Secon for his latest single, "Home To You." The catchy flute hooks are a departure from traditional dance music, but complement the infectious beats.
You Might Also Like: Thutmose, Matt Maeson, Sophie And The Giants
Follow Nick Talos on Facebook | Soundcloud | Instagram
⭐ PREMIERE ⭐ | Younger Hunger | "Dead Inside"
Haunt pop trio Younger Hunger's single "Dead Inside" is the perfect prelude to their debut EP, according to frontman Tony Davia. "We were all at this party and I was having a bad night. So we all left to go hang out at our studio and play some N64," he said. "We ended up jamming and that's when we wrote the hook over an old cowbell loop."
You Might Also Like: Foster the People, MGMT, The Neighbourhood
Follow Younger Hunger on Facebook | Twitter | Instagram
⭐ PREMIERE ⭐ | Sheridan Reed | "Twisted Up"
Austin singer-songwriter Sheridan Reed's single "Twisted Up" is one of several singles slated for release in the coming months. "Twisted Up" describes the anguish of poorly timed love. "It's about the emotional push and pull of being attracted to someone who is already spoken for," noted Reed, "and whether it's worth the risk."
You Might Also Like: Billie Eilish, Allen Stone, Stevie Wonder
Follow Sheridan Reed on Facebook | Twitter | Instagram
Dominique Tey | "Let It Out"
MASSAI's Dominique Tey kicks dreamy pop music up a notch with her latest single, "Let It Out." The Sweden native marries spooky synth and gentle vocals, creating an otherworldly escape.

You Might Also Like: MAASAI, Robyn, Sigrid
Follow Dominique Tey on Facebook | Twitter | Instagram
VIDEOS...
Quelle Rox | Dream Daisies
Bedroom pop artist Quelle Rox is a musical powerhouse. The video for her latest single, Dream Daisies, reflects her DIY approach to lo-fi pop. "My goal is to open the doors for women music producers," Quelle said, "while also creating my own dream world through my sound."
You Might Also Like: Mac DeMarco, Ariel Pink, Yellow Days
Follow Quelle Rox on Facebook | Instagram | Twitter

Chris Jobe | Backwards
Chris Jobe's latest video pairs thoughtful lyrics and rhythmic beats with a trippy alternate reality we don't mind getting lost in.
You Might Also Like: Honne, Lauv, Chelsea Cutler
Follow Chris Jobe on Facebook | Twitter | Instagram
Ricky Rebel | Life is a Runway
ALBUMS/EPs…
The Collection | Entropy
Chamber pop band The Collection lives up to its name, sporting a myriad of instruments and, on their debut album, 25 members. They've since pared down to a manageable (and tour-able) sized group. Their bold harmonies and complex instrumentals sound more like a group of 25 than one of four.
You Might Also Like: Fun., Josh Ritter, The Oh Hellos
Follow The Collection on Facebook | Twitter | Instagram
Soul Cannon | Soul Cannon