COLUMNS
RELEASE RADAR | New Album from High Turnover
Plus new music from Oginalii, Ghostly Kisses, Lauren Rocket, and more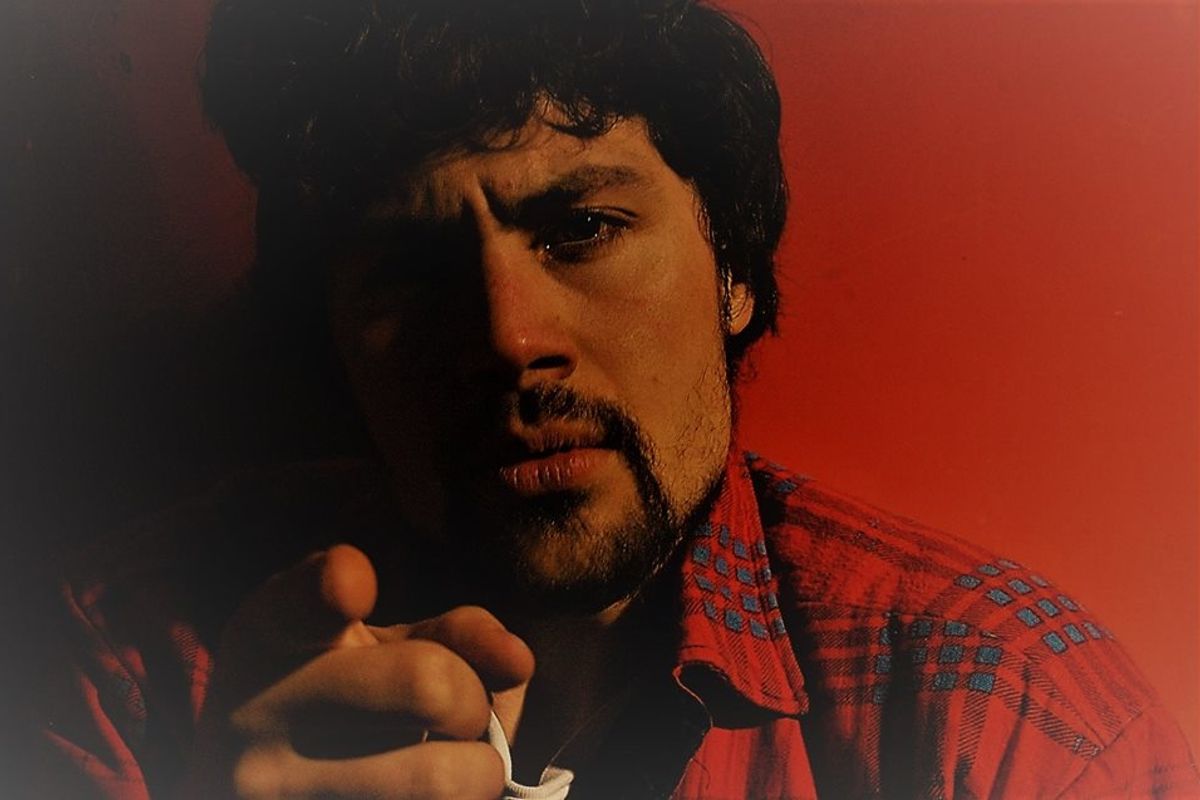 Press photo
Pour some bubbly and settle in, we planned your weekend playlist for you.
---
RELEASE RADAR is here to give you the breakdown of your top singles, albums, and videos to check out as you head into your weekend. Get ready to jam out with some of our favorite up-and-coming artists, plus celebrate new stuff from those you already know and love.
SINGLES…
TELYKast | "101"
TELYKast is shattering stereotypes when it comes to electronic music. Sandwiched between DJs and computer-based beats, the L.A. trio features instrumentals, expertly mixed vocals, and catchy lyrics in their new single.
You Might Also Like: The Chainsmokers, Gryffin, Cheat Codes
Follow TELYKast on Facebook | Twitter | Instagram
Oginalii | "No Littering"
Oginalii frontwoman Emma Hoeflinger is a rock 'n roll powerhouse--and don't you forget it. "I hope this song can be a reminder to all the beautiful women out there of your inner power," said Hoeflinger.
You Might Also Like: The Dead Weather, The Kills, Band Of Skulls
⭐ PREMIERE ⭐ | Ghostly Kisses | "The City Holds My Heart"
Margaux Sauvé, better known as Ghostly Kisses, draws on her classical violin training for her new single. Heart-wrenching lyrics melt into a dreamy pop melody as two forlorn souls struggle between heart and home.

You Might Also Like: Daughter, Fiona Apple, Death Cab for Cutie
Follow Ghostly Kisses on Facebook | Twitter | Instagram
⭐ PREMIERE ⭐ | Lauren Rocket | "Diamond Nights"
L.A.'s Lauren Willow White's first single as Lauren Rocket puts an '80s spin on otherwise modern synth-pop. "It was influenced by Blondie, and memories of driving across the country," said Rocket." Also what it feels like to be in love in your youth, when everything feels so intense and so permanent."
Follow Lauren Rocket on Facebook | Twitter | Instagram
Sakr | "Home Again"
Sam Sakr shows off his production prowess in his debut single. "'Home Again' is about the surrender of falling into dark places over and over again," Sakr explained. "The jagged nature of the arrangement and the complex sound design is a sonic projection of how frantic and uneasy my mind moves in those places."
You Might Also Like: James Blake, SOHN, Bonobo
Follow Sakr on Facebook | Instagram
VIDEOS...
⭐ PREMIERE ⭐ | Anjulie | Hold Me Down
Award-winning songwriter Anjulie takes DIY and makes it her own in the video for her new single, which dropped during the Toronto Film Festival. "I didn't have a budget for a video but I'm super hype on the song so I thought it would be fun to just run through the center of TIFF with a camera," said Anjulie. "No one in the video could hear the audio so I looked even more insane in person than I do with the music."
You Might Also Like: Natalia Kills, Fefe Dobson, Neon Hitch


Follow Anjulie on Facebook | Twitter | Instagram
WAFIA | I'm Good
Australian pop queen WAFIA is back with a video her single "I'm Good" (previously featured on Release Radar) and takes us on a spin around Highland Park in L.A.--in one continuous shot.
You Might Also Like: Mariah Carey, Janet Jackson, Amy Winehouse
Follow WAFIA on Facebook | Twitter | Instagram
ALBUMS/EPs...
Lindsay Kay | For the Feminine, by the Feminine
Lindsay Kay's aptly-named debut LP celebrates womanhood in all of its forms. Kay collaborated with strong, powerful people who identify as women throughout the project. "I tried to imagine men recording this music," Kay says, "even men I love working with, and it made me uncomfortable. I needed people who could truly connect with the music on a personal level and would allow me to be completely vulnerable in the studio."
You Might Also Like: Laura Marling, Julien Baker, Joanna Newsom
Follow Lindsay Kay on Facebook | Twitter | Instagram
Mink's Miracle Medicine | Pyramid Theories
"Twang inspired rock 'n roll" group Mink's Miracle Medicine is back with their sophomore album, defying genres and leaving us yearning for more.

You Might Also Like: The Breeders, The New Pornographers, Uncle Tupelo
Follow Minks Miracle Medicine on Facebook | Twitter | Instagram

High Turnover | Face Melt
Seattle's High Turnover turns classic folk rock on its head with their latest album, Face Melt. Frontman Alec Estes varies his approach to songwriting and crafts a unique story with each track and keeps raising the bar.
You Might Also Like: Lou Reed, Danny Brown, Ty Segall
Follow High Turnover on Facebook | Bandcamp
---
Allie Delyanis is an award-winning and losing freelance journalist based in New York City. She likes bands, books, breakfast food, and would love to be David Sedaris when she grows up. You can find more of her work on www.delyanis.com.