MUSIC
Plus new music from Edward and Jane, Rainstorm Brother, Troi Irons, and more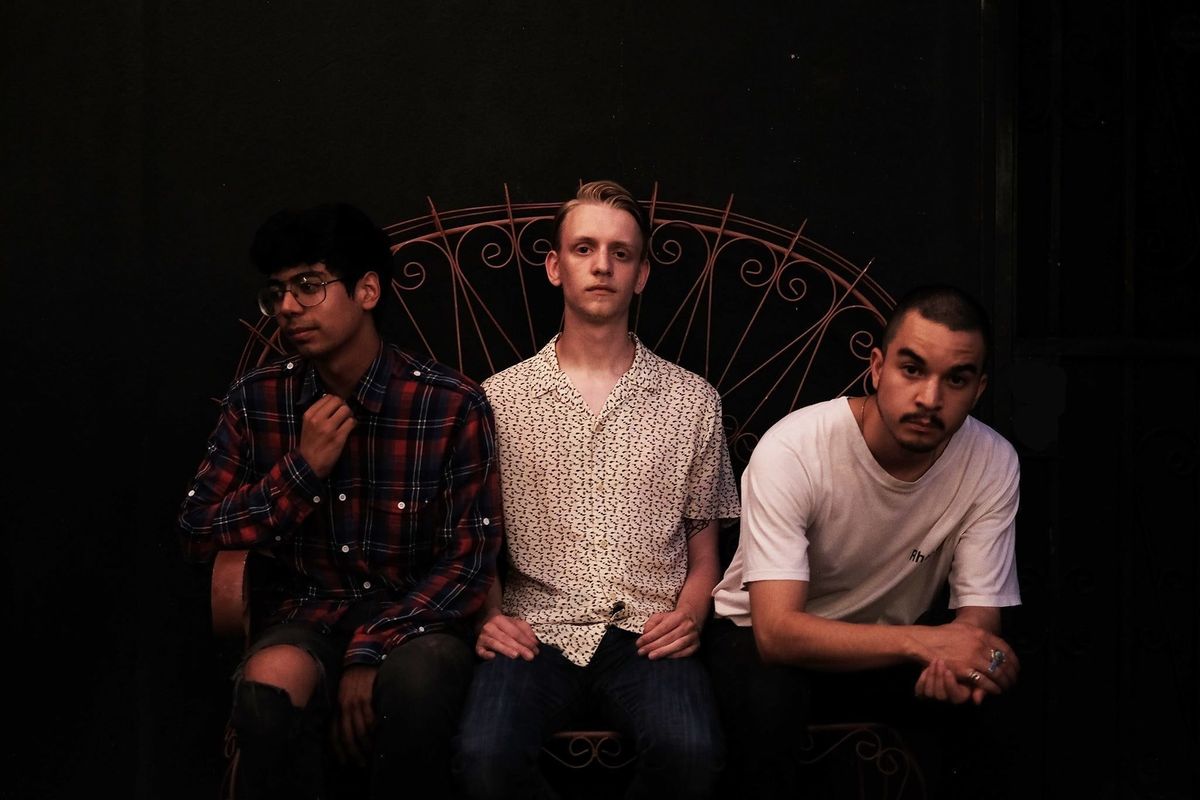 Folk Friday is now a thing, and we've got the perfect playlist for it.
RELEASE RADAR is here to give you the breakdown of your top singles, albums, and videos to check out as you head into your weekend. Get ready to jam out with some of our favorite up-and-coming artists, plus celebrate new stuff from those you already know and love.
VIDEOS...
⭐️ PREMIERE ⭐️ | Sleepspent | "Come Smile With Me"
The cheeky new video from El Paso indie rock group Sleepspent guides us through a lively house party--and it's inevitable demise. "Sonically, it makes sense to soundtrack a summer-y house party," says frontman Austin North. "But lyrically it is much more introspective and contemplative than a stereotypical party-track."

You Might Also Like: Local Natives, The Cure, Grizzly Bear
Follow Sleepspent on Facebook | Twitter | Instagram

---
SINGLES...

REUEL | "First Snow"
Reuel's new single updates his classic piano training, creating an approachable take on sophisticated instrumentals.
You Might Also Like: Lindsey Stirling, 2Cellos, Celine Dion
Follow REUEL on Facebook | Twitter | Instagram
---
Edward and Jane | "Hold Your Own"
The new single from the six piece unit, lead by husband and wife Edward and Jane Carpenter, puts a fresh spin on folk. Earnest lyrics and soulful harmonies tug on the heartstrings and pair beautifully with classic instrumentals.
You Might Also Like: The Lone Bellow, Johnnyswim, Birdtalker
Follow Edward and Jane on Facebook | Twitter | Instagram
---
Arts Fishing Club | "Icarus"

Nashville group Arts Fishing Club draws on their folk roots and infuses it with modern pop for their debut single, "Icarus." The infectious rhythms will drag you out onto the dancefloor and have you singing along.
You Might Also Like: Rayland Baxter, Parker Millsap, Wilderado
Follow Arts Fishing Club on Facebook | Twitter | Instagram
---
Rainstorm Brother | "Fiery West"
L.A. folk legend John Isaac Watters teamed up with keyboardist Tyler Chester to form Rainstorm Brother. Their irreverent vocals and elaborate percussion are a refreshing departure from heavier folk ballads.
You Might Also Like: Modest Mouse, Destroyer, Sun Kil Moon.
Follow Rainstorm Brother on Facebook | Twitter | Instagram
---
ALBUMS/EPs…
James Houlahan | The Wheel Still In Spin
James Houlahan's latest album weaves together forlorn lyrics and warm vocals (featuring Houlahan's girlfriend, Esther Clark). One by one, each track lays the foundation for a dreamy escape that doesn't have us wanting to return to real life anytime soon.

You Might Also Like: Caleb Caudle, John Moreland, Gregory Alan Isakov

Follow James Houlahan on Facebook | Twitter | Instagram
Briget Boyle | The Next Line
Briget Boyle crafted her sophomore album with the diligence that only comes from years of experience. The Oakland-based singer-songwriter stitches poignant lyrics together with polished instrumentals and leaves behind a yearning for more.
You Might Also Like: Pearl and the Beard, Ani DiFranco, Milk Carton Kids
Follow Briget Boyle on Facebook | Twitter | Instagram
Eldren | Miss Information Aged
Denver band Eldren's sophomore album searches for the line between fact and fiction, and then rips it apart. "The pervasive nature of information technology has rendered the news, history, and personal and social truths to be subjective or nonexistent," said frontman Tyler Imbrogno. "The title of the album is intended to reflect the 'telephone' like effect of facts and opinions being distorted as they spread — and simultaneously refers to 'information' as our 'goddess.'"

You Might Also Like: Tame Impala, MGMT, The Flaming Lips
Follow Eldren on Facebook | Twitter | Instagram
---
Troi Irons | ANTIHERO
Troi Irons' self-proclaimed indie anthem takes a raw, DIY approach to traditional indie rock. "Most of us tend to name ourselves the hero of our own story when the truth is, we are often the villain," Troi said. "We self-sabotage and make plenty mistakes as we evolve into who we want to be—this is a vulnerable account of exactly that."
You Might Also Like: The Blancos, Tribe Society, Meg Myers
Follow Troi Irons on Instagram | Twitter | SoundCloud
---
Allie Delyanis is an award-winning and losing freelance journalist based in New York City. She likes bands, books, breakfast food, and would love to be David Sedaris when she grows up. You can find more of her work on www.delyanis.com.
---
POP⚡DUST | Read More #ReleaseRadar...
RELEASE RADAR | New Video from Salt Ashes
RELEASE RADAR | Premiere from Viva Non
RELEASE RADAR | Premiere from ELZ AND THE CULT
Related Articles Around the Web