MUSIC
Plus Premieres from CCIITTYY, Rae Isla, and Henry Chadwick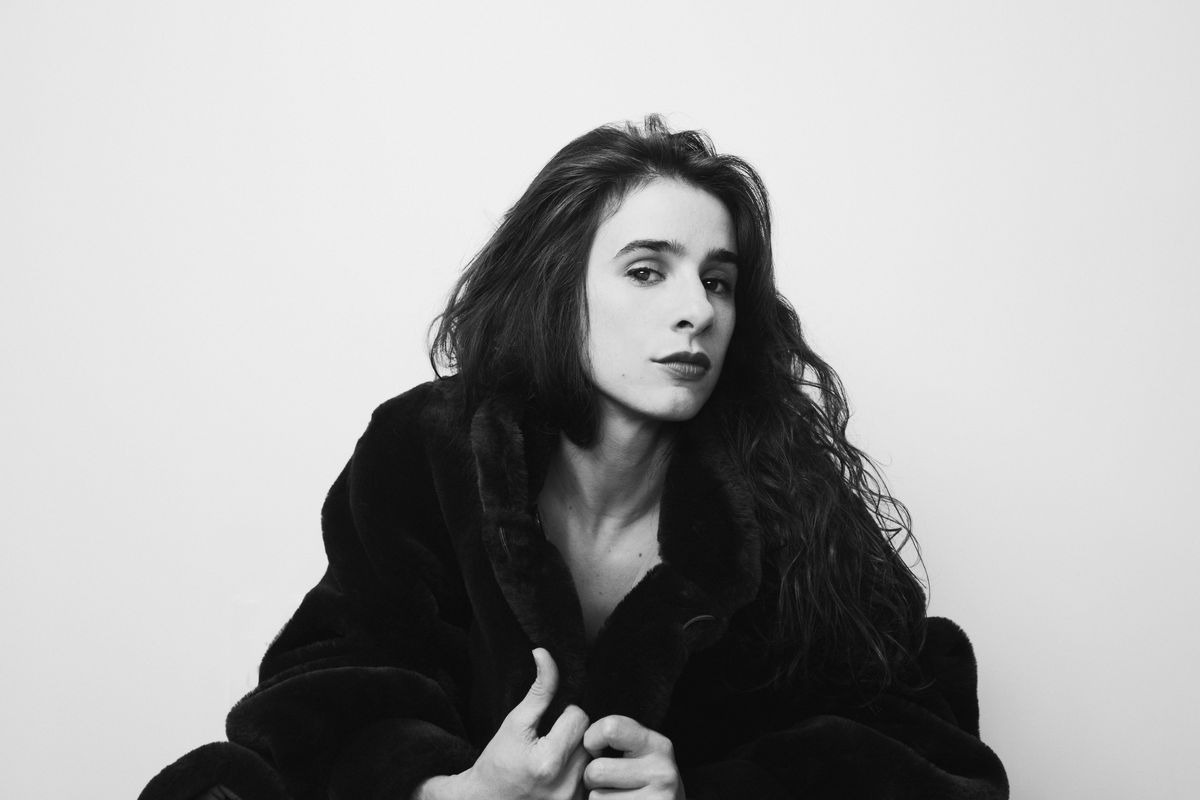 Shervin Lainez
Ready for another round of sparkling tracks this second holiday weekend?

RELEASE RADAR is here to give you the breakdown of your top singles, albums, and videos to check out as you head into your weekend. Get ready to jam out with some of our favorite up-and-coming artists, plus celebrate new stuff from those you already know and love.
---
SINGLES...
⭐️ PREMIERE ⭐️ | Rae Isla | "Jesus Was a Woman"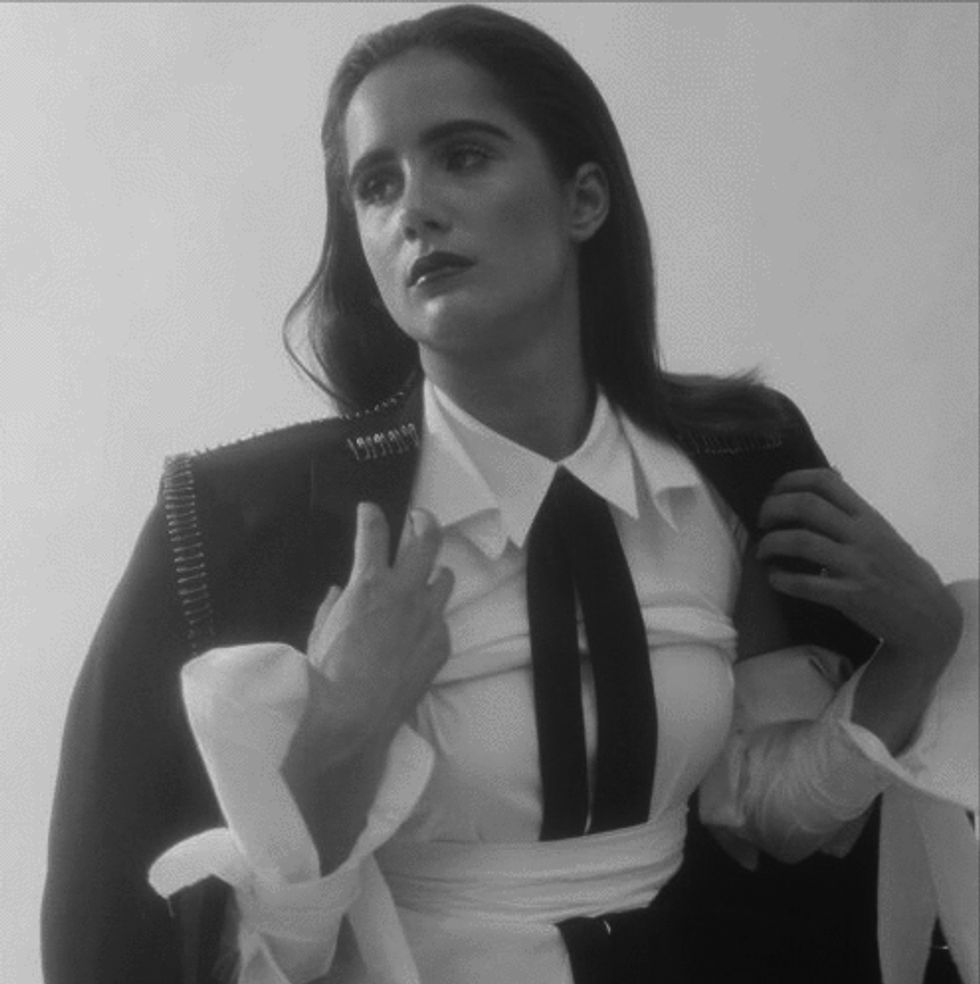 Courtesy of City Bird Publicity
Rae Isla is not your ordinary pop songstress. She is looking to create music that goes past the usual boundaries of society and pushes people past their limits to create something beautiful. Here's what she has to say about the single:
I am not a religious person, but I often romanticize religious symbolism in my songs. I feel that all spiritual ideas and symbols come from the same source. I had a dream that Jesus was a woman, and it showed me how empowering it can feel to cast off the limitations of gender.
You Might Also Like: Camila Cabello, Bea Miller, Zara Larsson
---
⭐️ PREMIERE ⭐️ | Henry Chadwick | "Bag of Chips"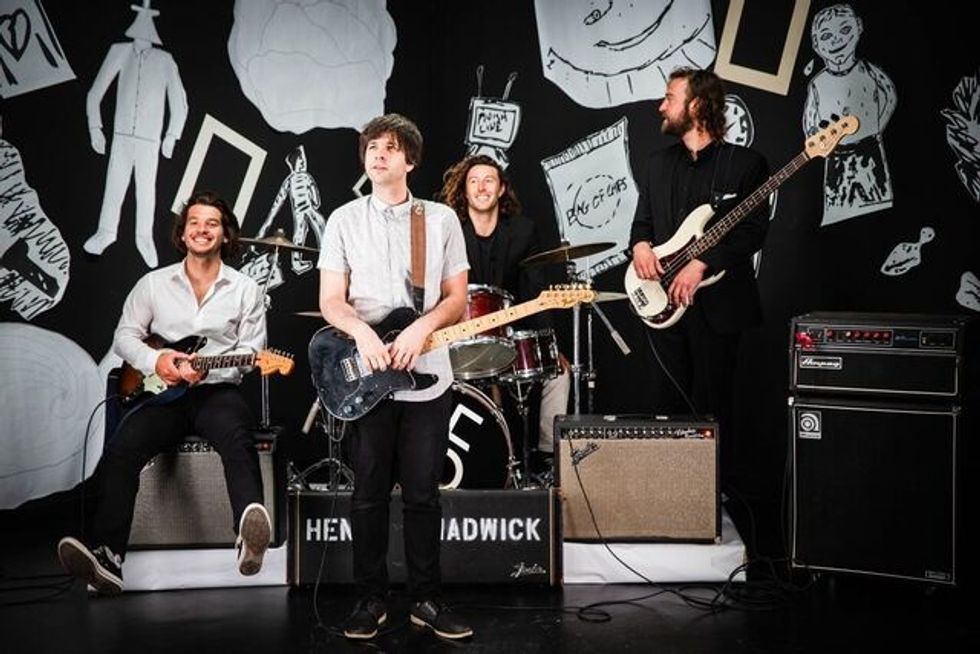 Courtesy of City Bird Publicity
This California-based artist has been heating up the music scene with his debut EP but is preparing to share another longer project quite soon. Charting already this summer and with plans to tour extensively across the United States, this is one not to miss.
You Might Also Like: The Strokes, Mac DeMarco, Terribly Yours

---
⭐️ PREMIERE ⭐️ | Cliff Westfall | "I'll Play the Fool"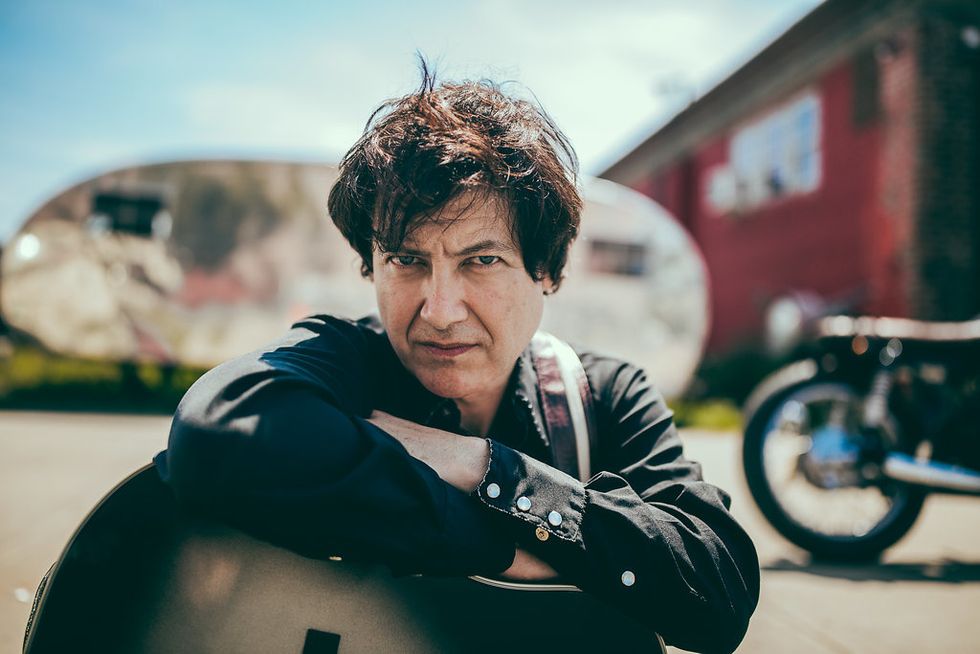 Courtesy of Hearth Music PR
An American roots singer writes songs about some of our deepest emotional experiences. His new album will drop next week, but for now we have a single from the record. Here are his words on the track:
It took me about two hours to write this song, which is pretty quick for me. It's meant to be funny, but it has a little edge too, and definitely was influenced by Dylan. I had just been to the mall, which in a good year I manage to avoid completely, so that's probably where the underlying anger comes from. Scott Metzger's solo is amazing on this one, and Charlie Giordano's organ parts really add a great bluesy texture as well. It's one of the most fun songs to play live.
You Might Also Like: Jerry Lee Lewis, Chuck Berry, Roger Miller
---
⭐️ PREMIERE ⭐️ | CCIITTYY | "Still On My Mind"
This electronic/pop duo from the Netherlands and Germany combine their sounds to create a very unique sound in their music. Their latest soulful single takes hints from the sounds of the '80s to create something that will have you come back and wanting even more.
You Might Also Like: Kraftwerk, Calvin Harris, The Chainsmokers
---
VIDEOS...
⭐️ PREMIERE ⭐️ | Pilot Violet | "I Could Get Used To This"
This Brooklyn-based artist is looking to create a DIY/experimental vibe with her latest video. Once a classic violinist, this artist is now working with filmmaker Yuan Liu as we take a journey through various portals of love.
You Might Also Like: Logan Magness, Twin Bandit, Anna Tivel
---
Leitvox | "Moon"
The third single off this artist's upcoming EP, he is a Mexican musician now based in Miami who has worked with numerous other amazing artists. Get ready for some hot tracks.
You Might Also Like: Ladytron, Gus Gus, Ilan Rubin
---
Cambriana | "Center of the Universe"
This Brazilian alt-rock band is bringing us the first single, which happens to share a name with the forthcoming album. It's a four minute track of layered musical experiences, giving you something you didn't even know you wanted.
You Might Also Like: Ventre, Holger, Ombu
---
Dharmasoul | "Taste So Sweet"
This new project from Jonah Tolchin spans blues, soul, funk, and even jazz. Their debut album was just released last month and this video embodies how much fun the whole thing really is, so be sure to give a listen and a look.
You Might Also Like: The National Reserve, The War and Treaty, Cris Jacobs
---
ALBUMS/EPs...
The Coronas | Reprise - EP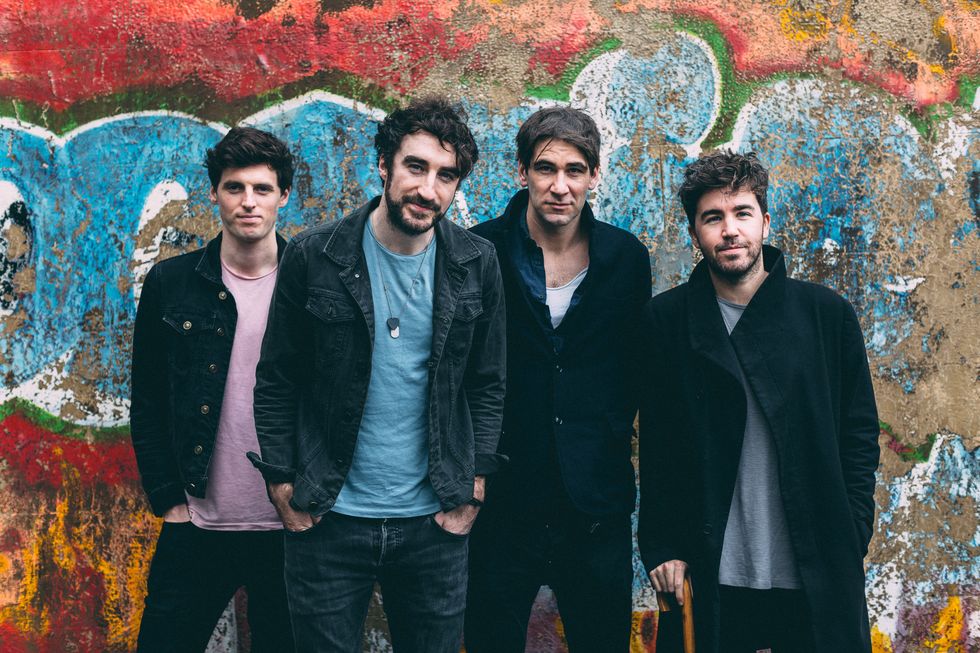 left to right: Conor Egan (drums), Danny O'Reilly (lead vocals and guitar), Dave McPhillips (guitar) and Graham Knox (bass)@daramunnis
These Irish lads are working their way back to the states on a massive tour. Check out their latest music before they make their way to a city near you (possibly for the third time!).
You Might Also Like: The Blizzards, The Stunning, Mic Christopher
---
Rachel A.G. Gilman is a writer, a former radio producer, and probably the girl wearing the Kinks shirt. She is the creator of The Rational Creature and suggests you check it out. Also visit her website for more.
Have an artist we should profile? Send a pitch email to Rachel.
---
POP⚡DUST | Read More #ReleaseRadar...
RELEASE RADAR | New Video from Molly Chapman
RELEASE RADAR | Premiere from Jerry Castle
RELEASE RADAR | Premiere from Monikers
Related Articles Around the Web