CULTURE
Ronny Chieng's "Asian Comedian Destroys America" and the Ghost of Fu Manchu
When did Asians become funny?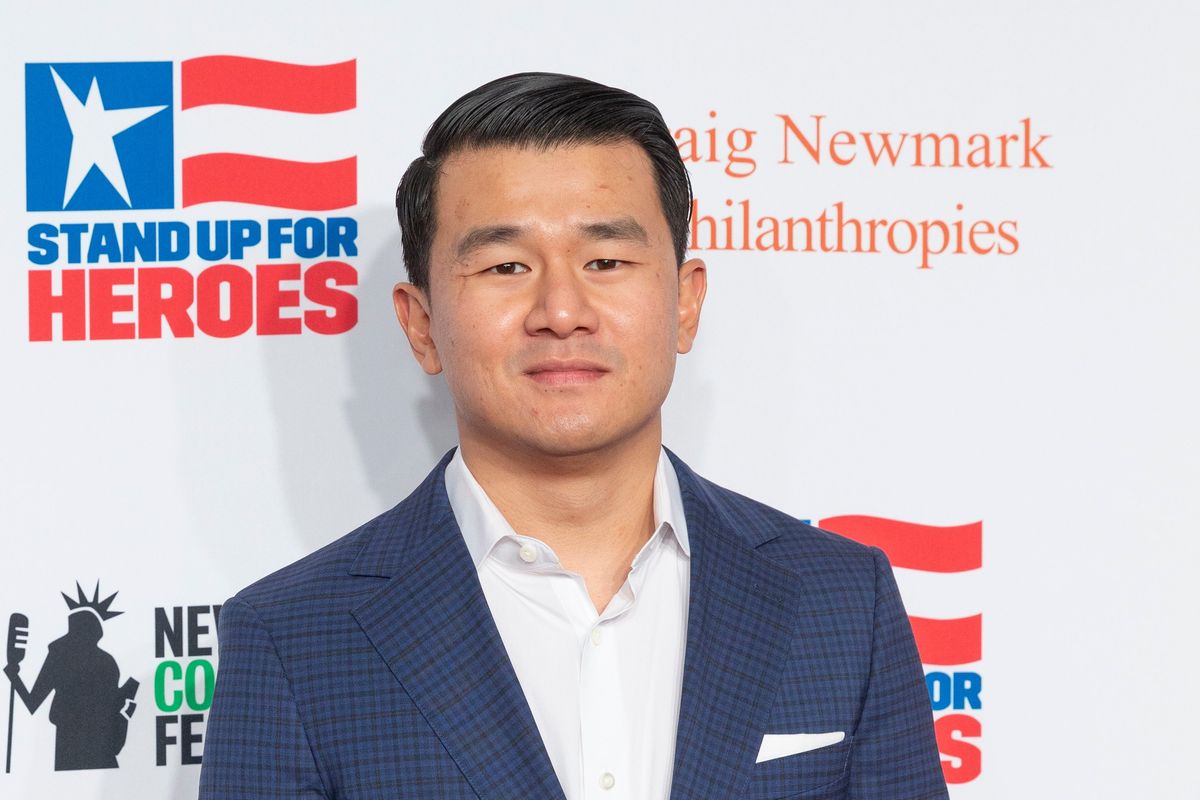 Photo by lev radin (Shutterstock)
When did Asians become funny?
Sure, Asians have seemed funny to Americans since the early twentieth century when media had two representations of them: Fu Manchu, the archetypal vainglorious villain trying to "kill the white man and take his women"; and Charlie Chan, a Chinese-American detective (played by white actors Warner Oland and Sidney Toler) who became wildly popular by embodying Oriental stereotypes. But then the U.S. was pulled into World War II by the Japanese plane that struck Pearl Harbor, and suddenly Yellow Peril seemed all too real. Everyone with Asian features was suddenly a "jap," "nip," or "Asian menace" threatening to take over or generally debase America with their inferiority, a fear which intensified with the Korean War and then Vietnam War.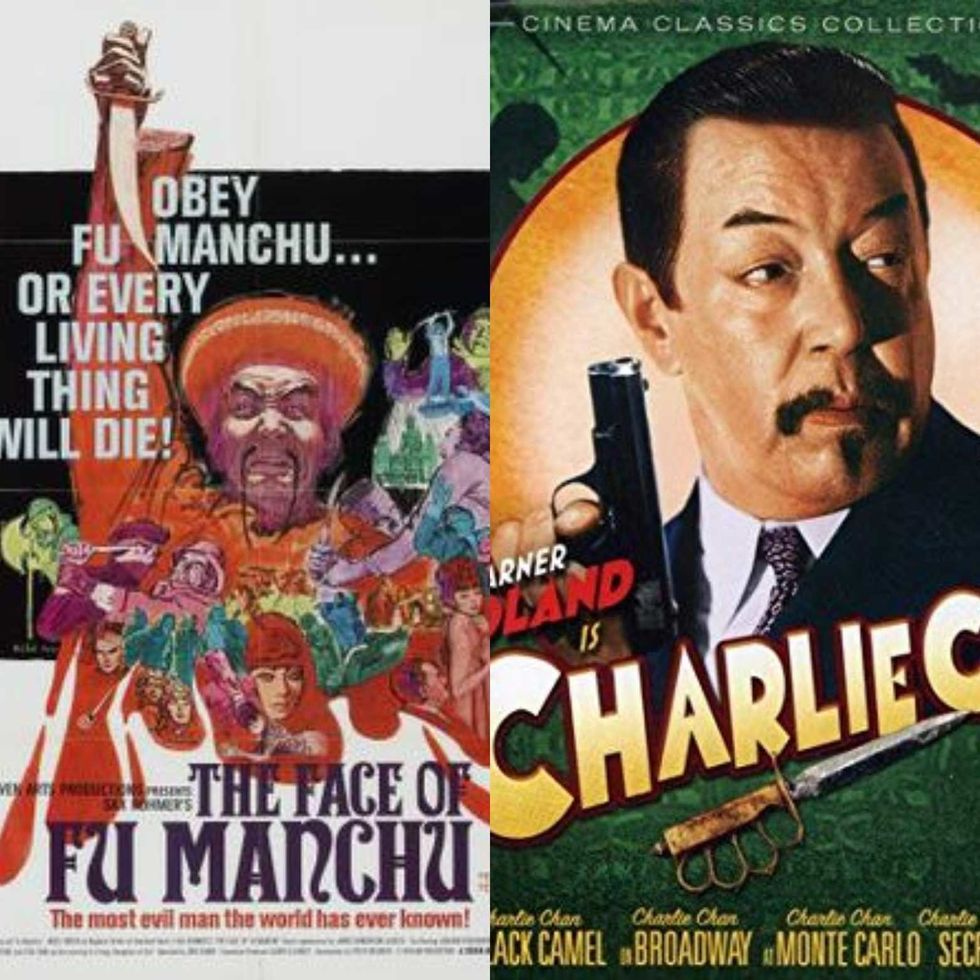 Maybe those fears were grounded, because Netflix recently released, "Asian Comedian Destroys America!" It's the title of Ronny Chieng's stand-up special, a play on the use of "destroy" to suggest out-of-the-park success and the history of xenophobic fear in America. "Or maybe I just came up with something funny and I'm just trying to explain it retroactively," he told The New York Times. "It came from Netflix telling me I'm not famous enough and I need a title to get people to click on the icon."

Frank admissions–somewhere between deadpan humor and social awkwardness–characterize Chieng's hour-long special, which captures his equal parts bemusement and devotion to the country he's called home since 2015. Beginning with admittedly hackneyed observations on American attention spans and wastefulness ("every night in America is a competition to see how many screens we can get between our face and the wall: iPhone, iPad, laptop, TV, and then Apple Watch"), he wades into deeper waters about racial politics and divides between his Malaysian Chinese culture and American diversity.
Asians, who only account for about 5.6% of the population, need to "get that number up," he says. Why? First, "We are the only objective referees in your ongoing race war between white and black people," Chieng explains. "Because you don't care about us, and we don't care about any of you. So you can trust us...Our skin is not in the game. Literally. NFL, NBA, our skin is in none of those games." Second, we need to elect an Asian president; "Man or woman, get that Asian president in the White House. We will fix this sh*t in a week!" The proof? "We don't shut down for anything," he said. "We don't shut down for Christmas. We work through public holidays. Any city in America when it's 3:00 a.m. and you're hungry, where do you go? You go to Chinatown cause things are delicious, affordable and open."
Chieng, already recognized for his satirical correspondence for The Daily Show and his role as Eddie Cheng in Crazy Rich Asians, doesn't defer to self-effacing humor to critique social issues, from healthcare and civil liberties to the Darwinism of gluten intolerance and the undeniable coolness of the black community owning their own racial slur. "You never see Chinese people walking around, 'Yo, where my chinks at? My chinks!" he mimes with finger guns, "Hey, stay yellow, my fellows–sounds awful!"
While the 34-year-old comedian has lived and been educated in Singapore, Australia, and the U.S., his comedy career, since 2009, has clearly been informed by the fraught history of Asians being accepted in western culture. From the title of his special to the promotional trailer's riff of media's anti-Japanese propaganda during World War II, he speaks back to Yellow Peril with alternating empathy and hardened logic.
Ronny Chieng Netflix Standup Comedy Special | Asian Comedian Destroys America! Traileryoutu.be
It might be working, at least in comedy. This year Bowen Yang became the first SNL cast member of Asian descent in the show's 44-year history, and the viral humor of Joel Kim Booster has been showcasing his observations on being gay and Asian in America ("I'm not a bad driver 'cause I'm Asian; I'm a bad driver because I won't wear my glasses and I text. It's a CHOICE!"). And in film and TV, of course, there's been Lulu Wang's The Farewell starring Awkwafina, six seasons of Fresh Off the Boat, and the flash in the pan of Crazy Rich Asians' success. But back in the early aughts, only a handful of East Asian and Indian individuals had found mainstream success in comedy (this was back when Korean-American Margaret Cho was told by a major network that she "was not Asian enough"). In cartoonist Adrian Tomine's graphic novel Shortcomings, he captures the complexities and contradictions in Asian-American masculinity and, more largely, the respectability politics involved with being accepted.

Culturally, respectability politics is an odd game of self-effacement and personal betrayal that's weighed against the prize of acceptance.
Thessaly La Force at The New York Times describes "Asian jokes" as "an accepted kind of humor when it comes to talking about Asian-Americans — it's a humor comfortable with its own ignorance, like the bully in the schoolyard who pounces on perceived weaknesses and kicks up dirt for a laugh. These types of jokes often concern Asian men's masculinity, or lack thereof — or the Asian man's helplessness in life, his neediness, his foolishness, his greed, his feminine demeanor and physicality."
Or, as Joel Kim Booster puts it, "I'm terrible at math. I don't know karate. My dick is huge." On the surface, this might even seem lazy: "Why does every comedian of color have to have material about their racial identity? Can't you come up with something else to say?" But every person of color has, at one point or other, felt the weight of racist stereotypes in the room–like an invisible, crushing fog–and been sorely tempted to comment on them first; because with stereotypes (however hackneyed) come a haunting fear that someone else will invoke them first. Whether that's in the form of an attack or, more commonly in 2019, a blatant display of the speaker's own ignorance, the resulting awkwardness permeates the room. Imagine knowing the discomfort is all about you. Embarrassment and a baseless guilt starts churning your stomach–you feel responsible to ease the tension but, at the same time, f*ck off, you didn't create this ignorance. It's all very unpleasant and, just as bad, it's never funny.
Similarly, just about every comedian of color targets racial stereotypes at some point in their act, because in an industry dominated by non-POC entertainers, their race is still an elephant in the room. Diffusing that tension is hard to do well when there are centuries of ignorance and propaganda and yellow face that have come before you, and it's even harder to do in a way that's refreshing and unique. Maybe Chieng pulls it off because he's partly socially awkward and partly just "a grumpy person," as he self-describes. "When someone says that people of your race are not supposed to be grumpy, it just makes me grumpier." Or it's his brand of authenticity when there's still been more mockery of people of color than genuine representation in American media. "I'm just trying to write what I think is funny," he says. "I'm just trying to have as authentic a reaction as possible to something."
In English author Sax Rohmer's 1913 novel, he writes, "Imagine a person, tall, lean and feline, high-shouldered, with a brow like Shakespeare and a face like Satan ...one giant intellect, with all the resources of science past and present ...Imagine that awful being, and you have a mental picture of Dr. Fu-Manchu, the Yellow Peril incarnate in one man." Rohmer's caricature would become an icon of satire because of its over-the-top portrayal of foreign threats and the Asian menace. Between the 1950s and '80s, he became a subject of parody in radio and film: He became funny. Whether he's a mockery of Asian culture or the ignorance that once surrounded it depends on whether or not American media is ready for comedians like Ronny Chieng to "destroy" racist stereotypes (see what I did there? Stay yellow, my fellows).