MUSIC
The R&B singer struggles with love and lack of closure in her latest music video.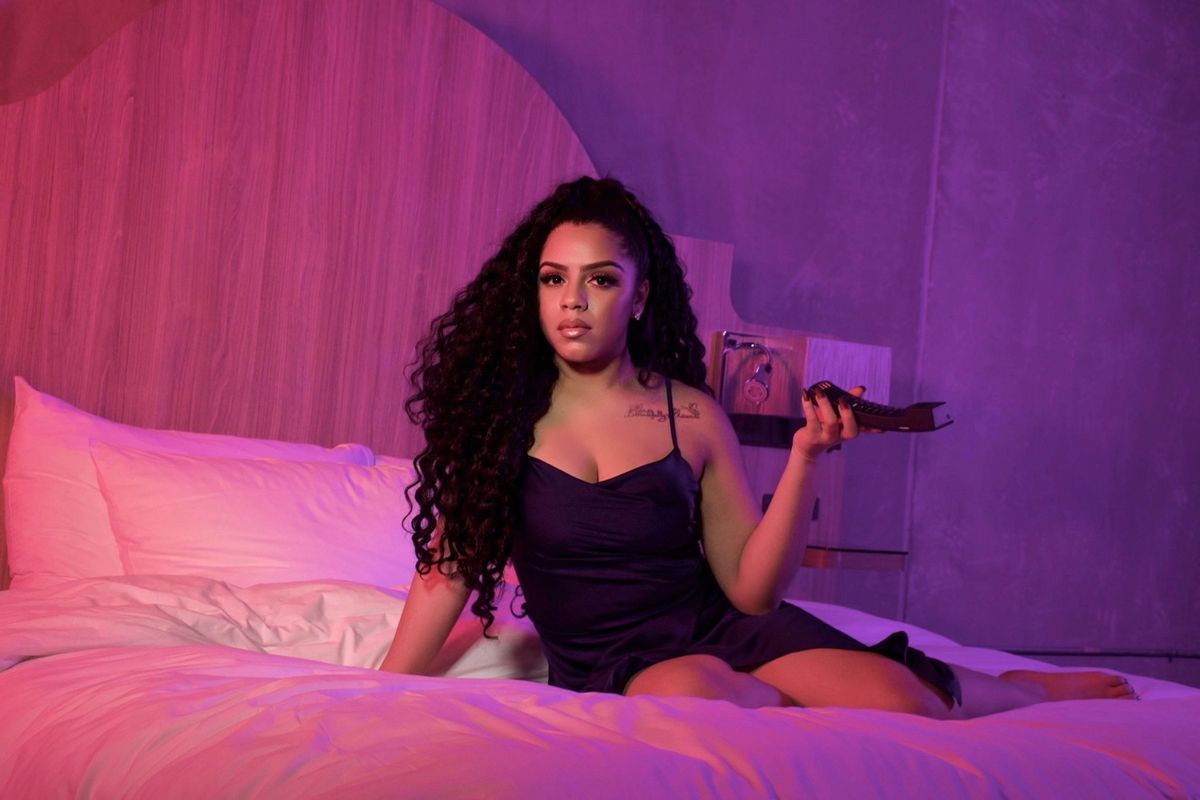 After the successful release of her 2018 single "Swim," R&B singer-songwriter Ryélle is back to share a cautionary tale of love and heartbreak in her latest music video for her song "Last Call."
The single, which is heavily inspired by Drake's "Marvin's Room," tells the story of a drunken lover trying to reach their significant other to no avail. "This song was actually written over three years ago, but the storyline is pretty timeless," said the singer. "Every girl can relate to this and the frustration of dealing with a guy who is just not good for them."
The video begins with a subtle fade in on Ryélle and her lover eating together at a long wooden table. Viewers then come to realize that this is an emotionally charged memory for the singer, as she begins to sing about her former love and how the tear stains in her clothes won't come out. Despite her best efforts to ease her pain with alcohol and quick dalliances, she still finds herself giving her ex a "last call." Ryélle's signature smooth and sultry vocals take an especially emotive turn to deliver lyrics like, "They say not to mix love and liquor, but I've had both."
"The video was easy to come up with since the song tells its own story," said Ryélle. "We shot for 16 hours straight, overnight at that! But not by choice. We got kicked out of our first location and spent hours looking for a new one. In the end, it worked out and I'm very pleased with how we told the story. I hope this song can serve as a strength to anyone in a similar situation."
The visuals display Ryélle's vulnerability as she grapples with the need for closure and her yearning to be closer to the object of her affection. The video concludes with an open-ended shot of the singer lying in bed with her ex before fading to black.
Check out Ryélle's latest music video "Last Call" below!
Ryélle - Last Call (Official Video)www.youtube.com