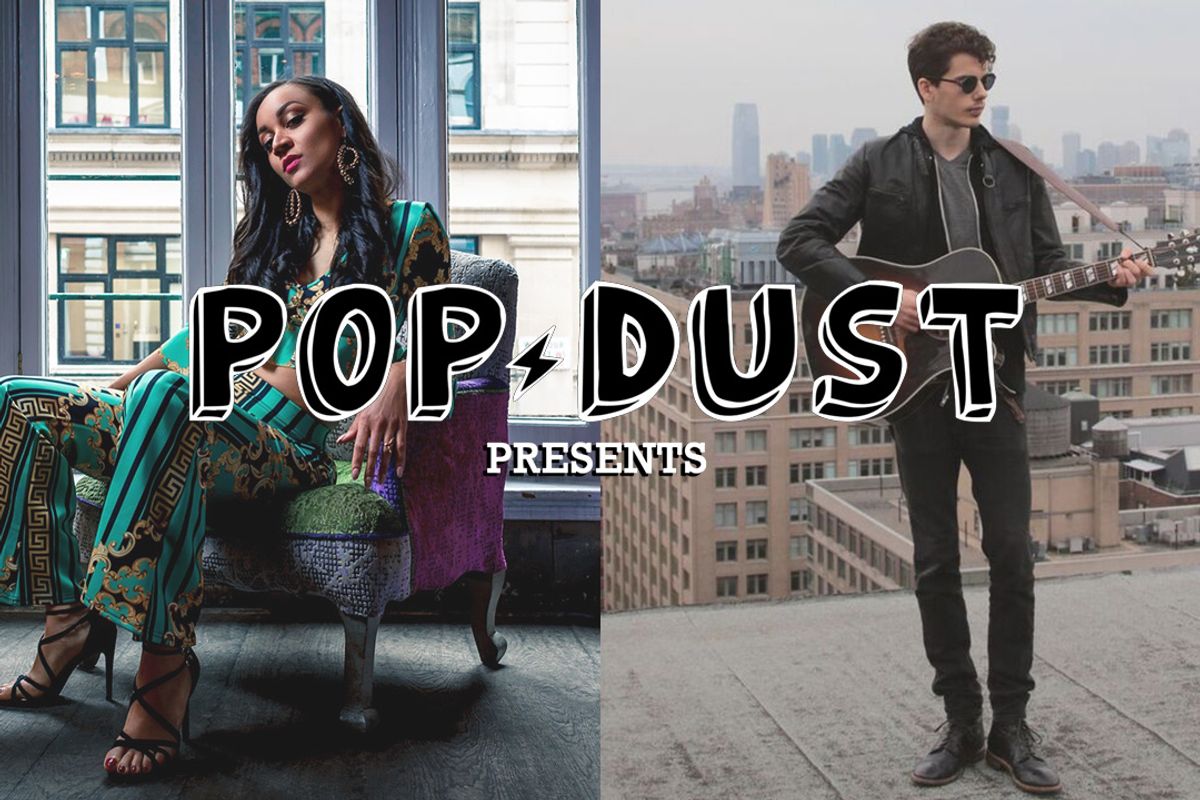 On this week's Popdust Presents, we have a dual performance by Garrett Gardner and Sharlette, who met through Instagram and began collaborating.
Sharlette is a contemporary soul/pop artist and songwriter from London, who has performed with the likes of LeAnn Rimes and Boy George. She was also featured on Anthony Harm's track "Should've Been Me," that's garnered thousands of streams on Spotify. Meanwhile, Garrett first broke into the mainstream on NBC's The Voice, where he made it to the top 12 in Season 4 on team Shakira. Now, the two are collaborating to craft soulful, genuine, acoustic music.
Popdust's own Brent Butler interviewed the pair about their respective musical journeys, the small world of Instagram, and fireworks in Dubai.
Popdust Presents | Sharlette & Garrett Gardneryoutu.be
The pair also performed the upbeat and unreleased, "Meet in the Middle," showing off Sharlette's extraordinary voice and Garrett's guitar prowess.
Sharlette "Meet in the Middle"youtu.be
Then, Garrett performed "Fool's Gold" solo, showing off the velvety voice that caught the attention of The Voice judges.

Garrett Gardner "Fool's Gold"youtu.be
Finally, both artists endured the Magic Box, pressuring Brent to follow them down a dark path, explaining a desire to haunt a shelf in 7/11, and unpacking a terror of advisory roles in the American Executive branch.
The Magic Box Interview with Sharlette & Garrett Gardneryoutu.be
For more from Garrett Gardner, follow him on Twitter, Instagram, or Facebook.
---
POP⚡DUST | Read More...
Down the Rabbit Hole: Exploring Weird YouTube
Fetishizing Autism: Representation in Hollywood