Frontpage Popular News
What Shows Should You Stream This Spring?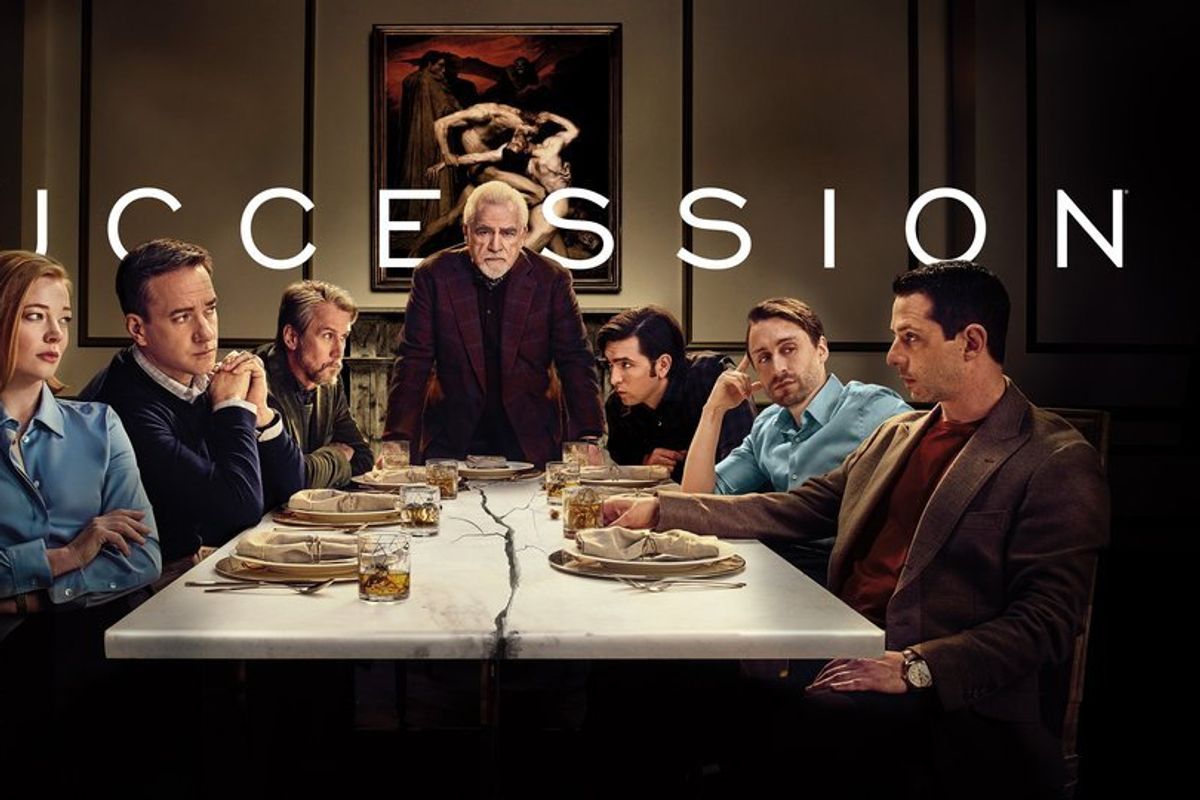 HBO Max
I'm at that point in life where I'm re-watching my favorite comfort shows for the zillionth time because nothing else is on. Most of the shows I'm obsessed with aren't currently airing. And quite frankly, I'm bored. I can essentially quote New Girl word-for-word now due to this agonizing lull.
---
And while Zooey Deschanel is never the wrong choice, I'm already counting down the days until I have something new to watch. There are plenty of good shows in existence, but when it takes Euphoria three years to create a new season…times get tough.
Luckily enough for me – and the rest of the world – there have been a few recent announcements that have restored my faith in the streaming service gods. The TV networks have seen me re-watch Ted Lasso for the umpteenth time and decided it's finally time to give me a new season. We can collectively release a sigh of relief.
HBO Max, Apple TV+, Netflix, and more have been slowly announcing their upcoming shows for spring 2023 and I'm finally feeling better. I can feel myself being released from the grip of excessive reality television as we speak. I've even been watching countless re-runs of Degrassi (which is Drake at his best, by the way).
If you're feeling a little uninspired, underwhelmed, and burnt out from browsing Hulu's main page for a show to stick out – same. But there's hope on the horizon. Here are the best shows to stream this spring across all platforms:
Ted Lasso - Apple TV+, March 15
With 40 Emmy nominations and 11 wins, the accolades speak for themselves. Ted Lasso follows Jason Sudeikis as the title character throughout his time coaching AFC Richmond soccer as an American football coach. With lovable characters like Roy Kent (Brett Goldstein) and Rebecca (Hannah Waddingham), it's hard not to become obsessed with the show.
Everyone loves a good underdog story, and this one is no exception. This season's dilemma? How will Coach Nate coaching Rupert's team affect AFC Richmond's future?
Succession - HBO Max, March 26
Another huge contender at the Emmy's: HBO Max's Succession. It's a drama series reminiscent of the Murdaugh family, with Logan Roy (Brian Cox) heading the media conglomerate Waystar Royco. Although his retirement is ever-looming, his children Kendall (Jeremy Strong), Roman (Kieran Culkin), and Shiv (Sarah Snook) are constantly competing for a spot at the head of the table.
Viewers go insane for the relationship between Cousin Greg (Nicholas Braun) and Tom Wambsgans (Matthew Macfadyen), but season four is going to be explosive considering all of the children are in their "Reputation Era" of sorts.
Quarterback - Netflix
Announcing Quarterback, a docu-series following the 2022 NFL season through the eyes of @KirkCousins8 , Marcus Mariota, and MVP and Super Bowl champ @PatrickMahomes!

Unprecedented access and for the first time ever players are mic'd up for every game! Premieres this summer. pic.twitter.com/VKC39Vy5fi
— Netflix (@netflix) February 22, 2023
Netflix just announced they're releasing Quarterback, which follows three QBs in the NFL during the 2022 season. Patrick Mahomes (Kansas City Chiefs), Marcus Mariota (Atlanta Falcons), and Kirk Cousins (Minnesota Vikings) were mic'd up each game and are now giving fans the most intimate look into the season.
Since there are a little under 200 days until we see the next snap of a football, Quarterback will be a great placeholder. Fans of the game will have a chance to see some of the league's most exciting quarterbacks in action like they've never seen before.
You - Netflix, March 9
It feels like Penn Badgley becomes the most viral person on the internet whenever a new season of You premieres. The newest installment of the Netflix series has been divided in two parts. The first is out now, and the next comes out March 9.
We are finally seeing Joe get a taste of his own medicine. In a Knives Out-style who-dunnit, Joe is surrounded by a group of rich elite in England and someone is out to get him. With rising stars like Lukas Gage (Euphoria, White Lotus), I'm anticipating big things from part two.
Outer Banks - Netflix, February 23 
Brace yourselves. Soon everyone will be back trying to mold themselves into a John B derivative. Outer Banks is back for another season of rewriting The Goonies and us eating it up. Chase Stokes, Madelyn Cline, Rudy Pankow, Drew Starkey, Madison Bailey, and Jonathon Daviss will take up our social media from here on out.
Netflix knows they have a grip on the TikTok community with this show, so I can only imagine there will be lots of thirst-trap-worthy clips, a run-in with the police and the Kooks, and a plethora of bandanas tied around the neck. The Outer Banks, paradise on Earth.
Daisy Jones & The Six - Amazon Prime Video, March 3
If you know me, you know I've been anticipating this show for almost a year now. One of my favorite books of all time by Taylor Jenkins Reid has been turned into an Amazon Prime miniseries. If you're a fan of Fleetwood Mac and 70's rock and roll, this show will give you your fix.
With a star-studded cast featuring Riley Keough (Elvis' granddaughter), Suki Waterhouse, Sam Claflin, and Camila Morrone, I expect nothing less than excellence. Keough and Claflin play TJR's version of Stevie Nicks and Lindsey Buckingham, as the show follows the tumultuously talented band looking back on their prime years.