Frontpage Popular News
Summer Fashion Trends 2023: The Hottest Clothes For The Hottest Months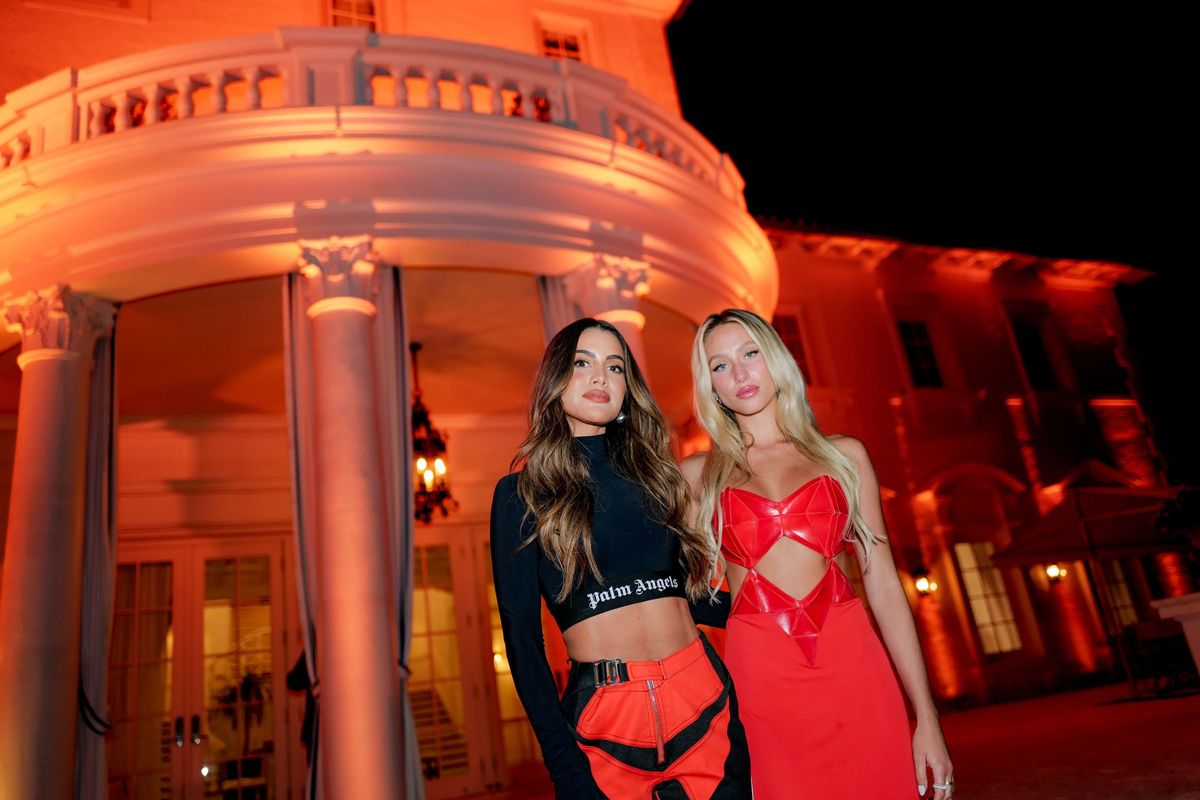 Jason Lowrie/BFA.com/Shutterstock
Today, writing this article, I feel hopeful.
Why
, you ask? Because I've finally cycled through enough of these Seasonal Fashion Trends articles to get to summer!
Fall
,
winter
,
spring
— we've made it through the year. Though some trends, have not (sorry, apres-ski chic).
---
That's right, I sit outside writing this basking in balmy, 80 degree weather. The sun is indeed shining, the birds are indeed chirping. I suddenly have a sense of purpose again - even if that purpose is to write about Summer 2023 fashion trends.
This summer, prepare to stick with what you know: light fabrics like linen, knitwear with a special emphasis on crochet pieces, and lots of sheer moments. Fashion houses are loving rich, royal colors like red and purple as your pop from the coastal neutral vibes we love in the summer.
Big trends to look out for this summer 2023?
Asymmetrical hemming 
Okay, I'll admit. This was a trend that sent me straight back to the Tumblr era of 2013, and not exactly in a good way. But don't fret!
They're all trends we've known and loved in the past…but think more elevated. Asymmetrical hems no longer indicate high-low skirts (what I like to call the mullet skirt, business in the front…party in the back). Think diagonal hemlines that feel more like a sexy slit in the leg than the previous asymmetric hemline trend.
Underwear as the staple 
This is one of those circumstances where it's what's underneath that counts. Now, it's no longer embarrassing if your thong is showing through your dress, it's trendy! Some of these summer fashion trends go hand-in-hand, dresses are popular with your shapewear showing underneath. The more bold go braless.
Full crochet 
I preached this trend in my 2023 spring fashion trends article, but it's never more prevalent. We are going full 70's vibes with crochet outfits, which arguably is the most expensive trend in this list. Crochet pieces are hard to make and often unique, so they are going to cost more.
Nothing makes you feel more barefoot Coachella frequenter than crochet. Pants, dresses, jumpsuits, sets, bags, headbands, head scarfs, you name it. Everyone will be wearing crochet.
Purples and reds
While whites and tans are the dominant colors of the summer to contrast and complement your sun kissed skin, everyone loves to wear bright colors too. Muted pastels like seafoam green and bubblegum pink are a thing of the spring, so make room for royal reds and purples.
Maybe, deep down, it's the Taylor Swift effect, with everyone honoring her Red and Speak Now albums…who knows?
Cut-outs
It's been a few years since we've seen cutouts in our clothing. Since the weather is warm, we can get creative with the amount of skin we show…and where we show it. The peek-a-boo cutouts can be featured in dresses, skirts, pants, and shirts.
What Should I Wear This Summer? 
After watching White Lotus and manifesting my island getaways…I've also seen a focus on resort-wear and espadrilles. It's about ditching your cardigans and sweaters for kimonos of all lengths, whether it be floor-length lace or knee-length satin.
Ultimately, wear what's going to make you feel comfortable. For me, it's about staying cool during the day but with enough coverage to get me through the wind at night. But don't say I didn't warn you on what was trendy!