FILM
Because Nicolas Cage needs a reason to live, and Tom Cruise didn't exchange his soul for an ageless face for nothing.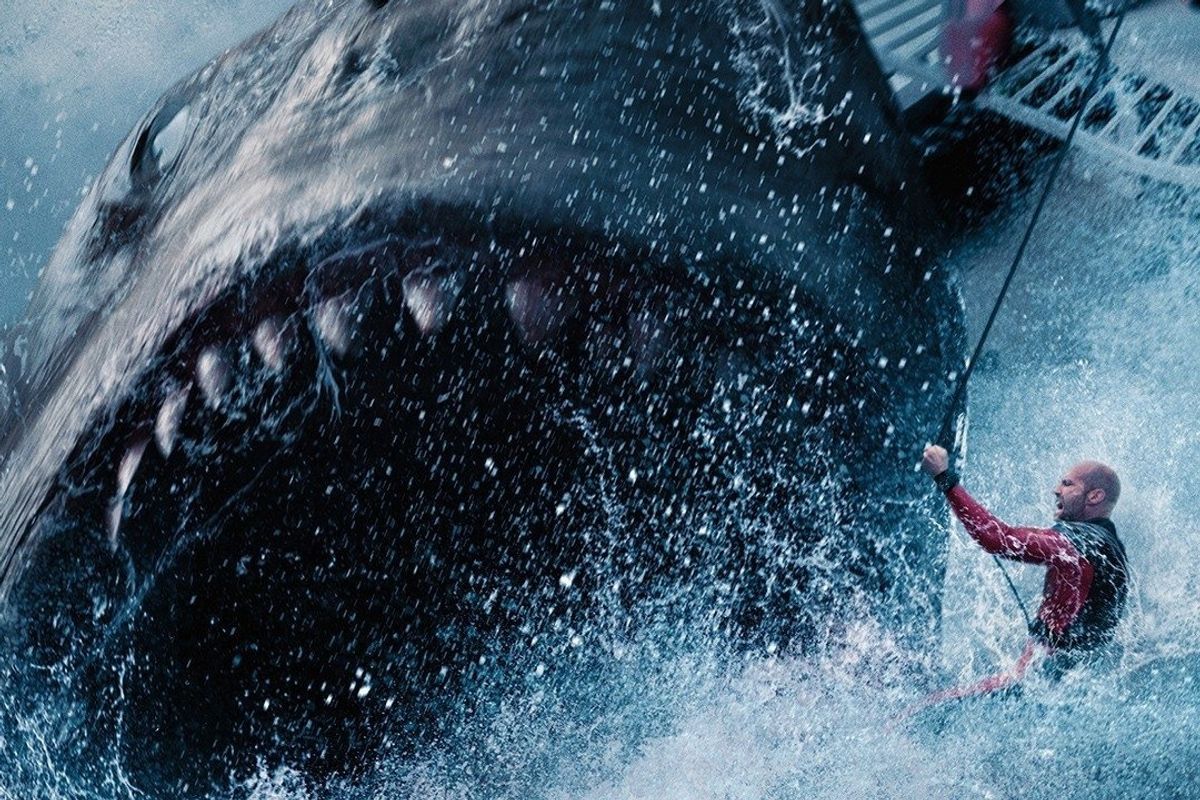 Bloody Disgusting
Sequels to bad movies are positive signs that Hollywood believes in recycling.
Still, occasionally there are sequels so unwanted that we're dying to see them. Whether a sequel takes place 30 years after the original or stars Nicolas Cage, some movies can't be any worse than our rock bottom expectations. So Tom Cruise might as well revive Top Gun's Maverick as a 58-year-old fighter pilot. We'll watch Jim Caviezel as the resurrected Jesus in the sequel to The Passion of the Christ. And, sure, why not look forward to The Meg 2 as "the greatest film in the history of cinema?" By 2030, 250,000 people will be annually dying from climate change anyway. Here's a list of terrible sequels being filmed as we speak.
---
Harrison Ford is reprising his role for the last time, according to Steven Spielberg, who is returning to the franchise after directing its four previous films. Of course, that includes 2008's Kingdom of the Crystal Skull, from which many fans still struggle to heal. To add insult to injury, Spielberg went on to threaten, "This will be Harrison Ford's last Indiana Jones movie, I am pretty sure, but it will certainly continue after that."
@OhPoorPup I think they count fate of atlantis

— chris person (@chris person) 1458699146.0
Emma Stone and Ryan Reynolds will return to prehistoric times as the voices of Eep and Guy, two cave people who were somehow nominated for both an Oscar and a Golden Globe in 2013. The sequel has been long-delayed due to Dreamworks being bought by Universal Pictures, which canceled the project due to good taste. Now the production's back on schedule, probably to give Nicolas Cage a reason to keep living. (Remember when he won an Oscar in 1996? That was a long time ago).
This sequel to the bromance between Robert Downey Jr. and Jude Law (originating in 2009's Sherlock Holmes) has a script, a release date, two returning lead actors, but no director. The third installment is rumored to take place in the Old West in San Francisco. But who knows how production will go if Downey doesn't survive Avengers: Endgame? I mean, Iron Man will doubtlessly survive, but Downey looks awfully tired in the trailers.
When I hear that Robert Downey Jr and Jude Law's 'SHERLOCK HOLMES 3' is expected to be set in the Old West... the o… https://t.co/dDELt53onO

— Howard Ostrom (@Howard Ostrom) 1553860254.0
Why create a sequel 33 years after the original? It's not because Tom Cruise has sold his soul in return for an ageless face. Director Joseph Kosinski says the point is to explore Pete "Maverick" Mitchell's experiences in a modern navy that's been at war for 20 years and adapted to drone technology. But that's also not the reason for the sequel. Jay Ellis (Insecure), Cruise's co-star, revealed to Entertainment Tonight: "I'm going to tell you right now, we are literally going to blow people's minds." Sequels kill, guys.
If Kenny Loggins doesn't do at least one song for the "Top Gun" sequel I'm seriously going to be pissed.

— ChadLindberg (@ChadLindberg) 1539648756.0
SPOILERS: Jesus died and came back to life in the Bible. Regarding Mel Gibson's follow-up to his record-breaking 2004 film adaptation, Caviezel teases, "There are things that I cannot say that will shock the audience. It's great. Stay tuned." While it's possible the sequel involves a very large rock and three days and nights, Caviezel won't reveal details. "But I'll tell you this much," he says, "The film he's going to do is going to be the biggest film in history. It's that good."
The point of the 2018 Jason Statham shark movie was to give the hosts of the film podcast How Did This Get Made? an amazing opportunity. The original was a study in how bad films can be more enjoyable than good ones, and the sequel could be even better.