FILM & TV
The actor is a dead ringer for beloved TV legend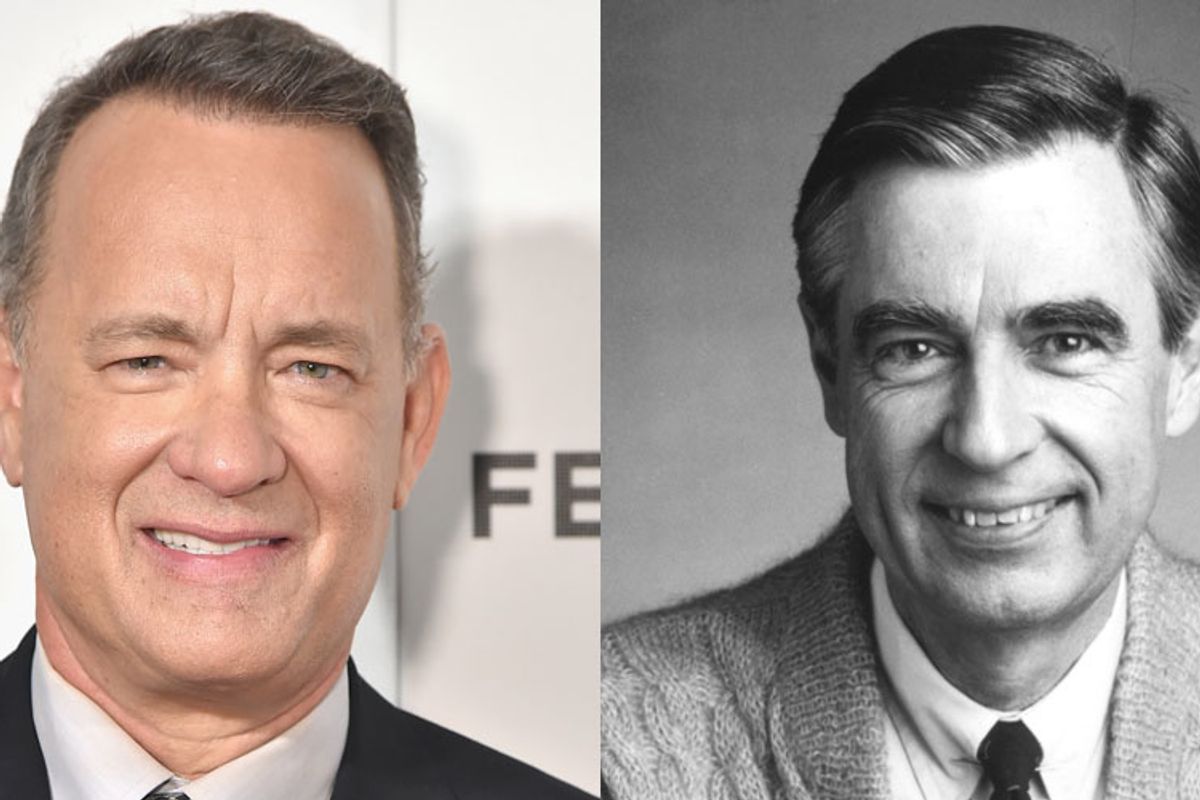 Won't you be my neighbor?
For those of us lucky enough to have grown up watching Mr. Rogers on television, learning and loving with the tender-hearted, open-minded, mild mannered man made a positive impression in so many ways. While the fantastic Fred Rogers is no longer with us, his spirit and memory lives on.
Then there's acclaimed actor Tom Hanks - one of today's finest actors who has won our hearts by taking on some of cinema's most noteworthy roles, with a real-life personality that seems refreshingly unfazed by his success, riches, or fame. Who better to play the part of Mr. Rogers on the big screen? And, yes, this is happening.
While the still untitled movie is not set to hit theaters until October 2019, fans of both Rogers and Hanks can't wait to see how the actor will transform into the man who made "Won't you be my neighbor?" the question kids loved to hear day in and day out. And transform he did, as a first peek of Hanks as Mr. Rogers has been released by Sony Pictures as a "first look" photo.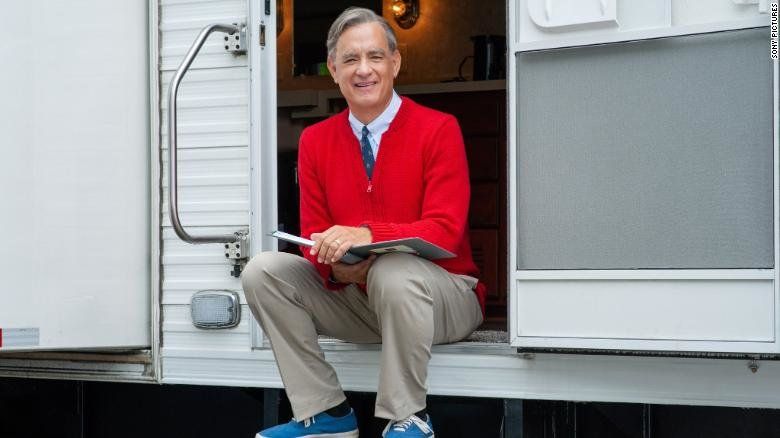 cdn.cnn.com
In Rogers' classic ensemble go-to, Hanks is cheerfully clad in a bright red cardigan, comfortable yet sensible beige slacks, a buttoned up shirt and tie, and a pair of casual blue sneakers. His gray hair is plainly parted to the side and his warm smile evokes the one children felt comforted by when the real Mr. Rogers was on their TV set.

So, what can we expect from the movie? As per Yahoo! Movies, "The film is based on the true story of the friendship between the Mister Rogers' Neighborhood host and journalist Tom Junod. In the movie, Matthew Rhys (The Americans) plays Junod, a jaded magazine writer who is reluctantly assigned to profile Rogers. He ends up being so moved by Rogers' kindness and empathy that he overcomes his skepticism and has a renewed look on life."
It's hard to believe that Mister Rogers' Neighborhood ran for 31 seasons (ending in 2001) but easy to understand why the program lasted as long as it did. Parents felt good about TV time when goodness and graciousness was brought into their children's lives by way of entertainment.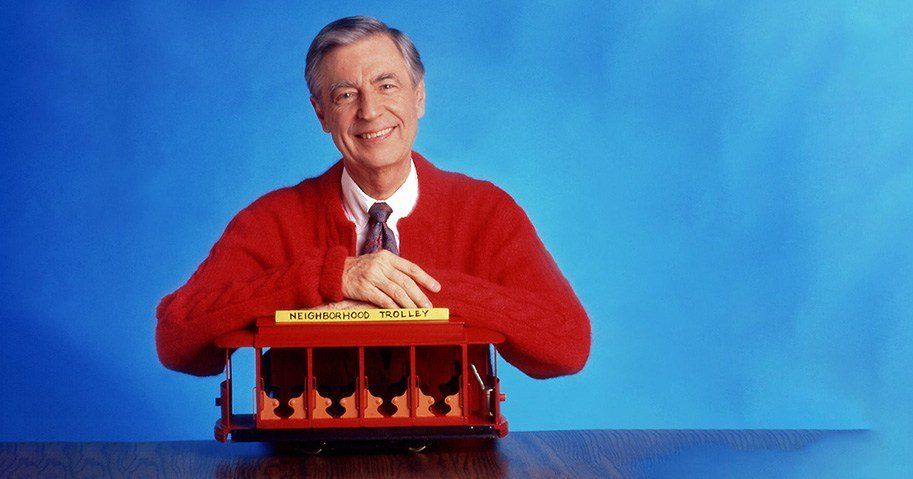 i0.wp.com
Rogers' passing in 2003 was a sad day for his family, friends, and fans around the world but Hanks' talent will give us all a chance to relive some of life's finer moments - this time on a bigger screen with a bigger budget. But the essence of Mr. Rogers is sure to shine through, giving us hope and happiness even in tumultuous times. October '19 can't come soon enough!
---
Melissa A. Kay is a New York-based writer, editor, and content strategist. Follow her work on Popdust as well as sites including TopDust, Chase Bank, P&G, Understood.org, The Richest, GearBrain, The Journiest, Bella, TrueSelf, Better Homes & Gardens, AMC Daycare, and more.
---
POP⚡DUST | Read More…

Cannon V. Kanye – And the Beef Goes On