Culture Feature
This Haunts Me: Tyler, the Creator Shooting His Shot at Timothée Chalamet
Tyler, the Creator just released a new album where he confesses to a crush on Justin Bieber. But Tyler's best lyrics? When he told Timmy to "get at" him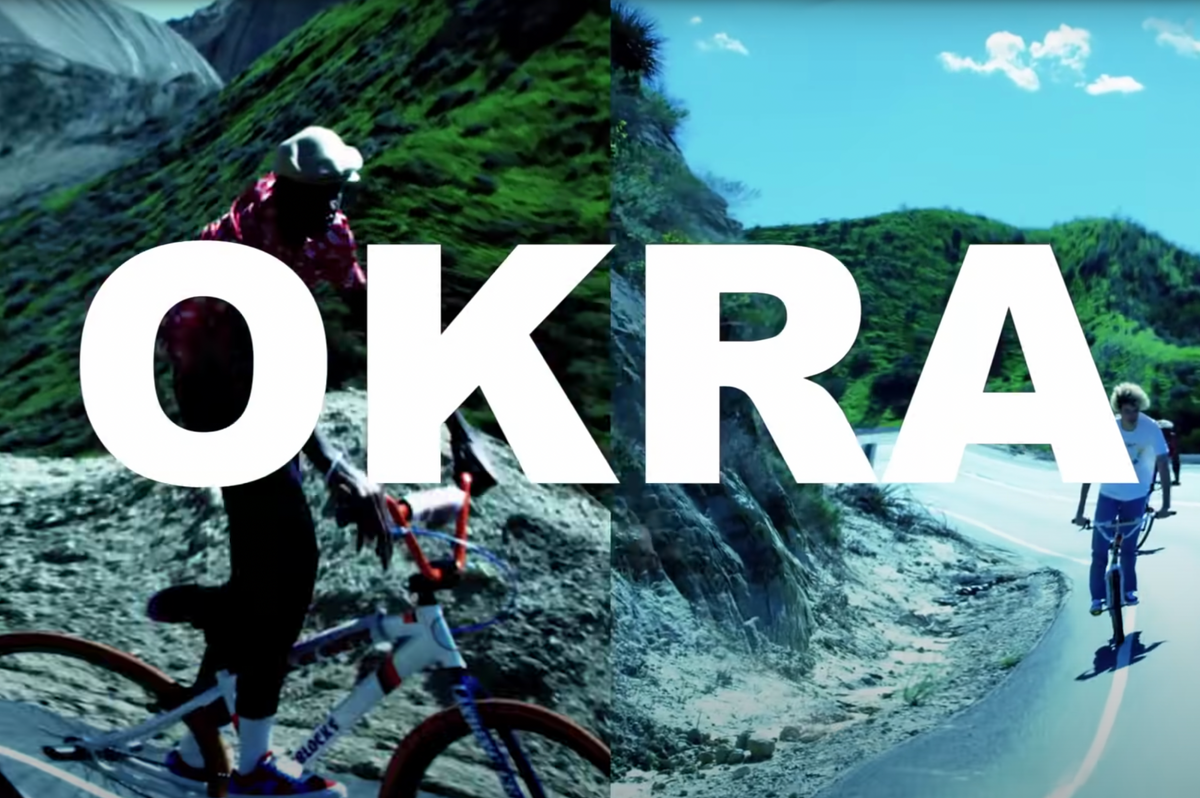 via Tyler the Creator on YouTube
Tyler, the Creator just surprised fans with a new album.

After teasing the album with two singles, LUMBERJACK and WUSYANAME, as well as billboards in major cities, Tyler finally tweeted the album announcement.
CALL ME IF YOU GET LOST: ALBUM 7 BY TYLER THE CREATOR: OUT NOW

— Tyler, The Creator (@Tyler, The Creator) 1624593777
CALL ME IF YOU GET LOST is a 16-song reminder that the rapper is still one of the most innovative artists in the game. In 2019, his last album, IGOR, won the Grammy for Best Rap Album, and he has spent the past few years reveling in his mainstream success.
---
But his meteoric rise has not been without evolution and controversy. Before Tyler became the patron saint of alt-cool kids, he was the controversial frontman of Odd Future, famous for his often problematic and incendiary lyrics.
Famously, Theresa May, then-home secretary of the UK, barred him from entering the country, fearing his potential effects on precious British youth.
While May was definitely overreacting, Tyler's early music was provocative to a fault — often using violent imagery and offensive language. His song "Fish" was recently the subject of news as Billie Eilish issued an apology for rapping along to a racial slur Tyler himself raps in the song.
It's not the only problematic lyric of his by a long shot — many of his songs were also replete with the F-slur, which contrasts deeply with his current persona: a queer, experimental artist now known for being a voice of affirmation for misfits with lyrics like, "Tell these Black kids they could be who they are / Dye your hair blue, shit, I'll do it too."
And despite what you might expect from someone who was so openly problematic but is now a mainstream industry player, Tyler accepts his past as part of his journey and has said he "wouldn't change a thing." After all, hasn't it all led to this new era?
The new album explores the role of celebrity, including meditations on his own less-than perfect past. He also raps about the current social and political landscape in ways that move from more serious reflection to tongue-in cheek playfulness.
WUSYANAMEwww.youtube.com
The character he embraces in his new album is a testament to this. Tyler introduces himself as Sir Tyler Baudelaire, a thrillingly chaotic artist who refuses to adhere to what the mainstream wants. With his signature satire and irony, Tyler makes fun of celebrity apologies but also issues some of his own — namely to Selena Gomez for a string of "crazy" tweets he sent out in the past.

In the song MANIFESTO, he says: "I was a teener, tweetin' Selena crazy shit / Didn't wanna offend her, apologize when I seen her / Back when I was tryna fuck Bieber."
The lyrics both acknowledge his explicit tweets to Selena as well as his desires for her former flame, Justin Bieber. "I say it with my chest now," the lyric continues, emphasizing his unashamed proclamations.
This is not the first time Tyler has shot his shot in the lyrics of his. One of his most memorable recent lyrics to date was a play at Hollywood's golden boy, Timothée Chalamet.
In the 2018 single "," Tyler says: "Tell Tim Chalamet to come get at me / Skin glowing, free of acne." Timothée responded publicly only by retweeting a now-deleted fan-meme about his shock at hearing the lyric.
Chalamet is a self-proclaimed fanboy and, ever since his role in Call Me By Your Name in 2017 launched his career, he has made friends with literally everyone, hanging out with actors and models and rappers and comedians alike (this also haunts me: the photo of Timmy with Pete Davidson, Kim, Kanye and Kid Cudi at Nobu … what a crazy squad).
And let's be honest, who isn't a little in love with Timmy? It may be shameless season this summer, the time where it's acceptable for anyone and everyone to shoot their shot, but Tyler's been on the wave long before us — and yes, sometimes it was ill advised (sorry Selena), but we're definitely channeling the absurd boldness of the move in summer 2021.