TV News
McCain sees Goldberg's pregnancy prediction as proof of "psychic abilities"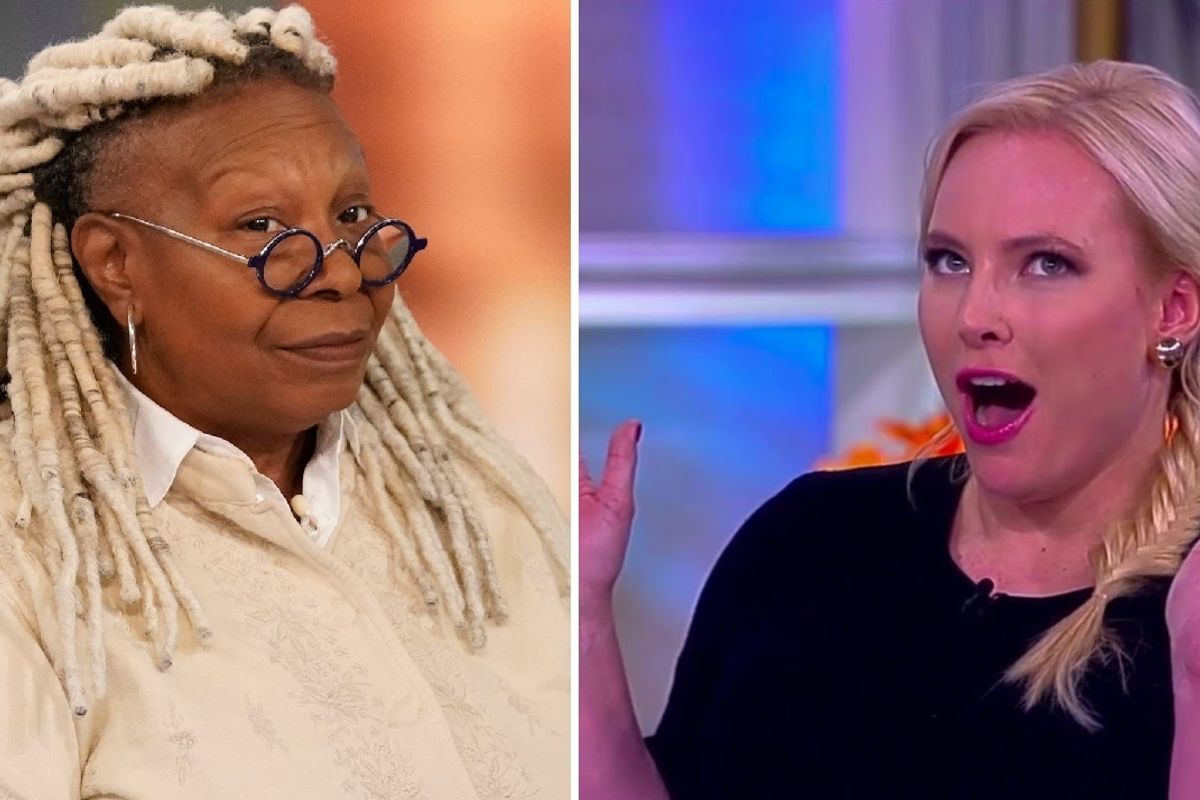 On Wednesday's episode of ABC's The View, Meghan McCain discussed her pregnancy and admitted that "Whoopi was right about everything."
Wednesday marked McCain's first episode since announcing her pregnancy through Twitter on Monday, and there was a celebratory tone in the studio, despite the fact that McCain could not be there with her co-hosts and was joining them via Skype. McCain described the moment as "bittersweet" because of the need to self-quarantine amid such good news, saying "I obviously would prefer to be in studio with all of you."
McCain revealed last summer that she and her husband, conservative publisher Ben Domenech, had lost a previous pregnancy to miscarriage earlier that year, which caused McCain to worry that the couple would never be parents. McCain, who is 35, described the experience as "horrendous." She started to blame herself and her lifestyle, and she wondered if she had missed her chance to have children. It was at that point that one of her co-hosts stepped in with a prediction.
"Thank you to everyone for all the kind words and wishes." @MeghanMcCain joins us for the first time since announci… https://t.co/6NbtTqKk8U

— The View (@The View) 1585149521.0
Whoopi Goldberg had seemed to know the future, as McCain recounted, telling the younger woman both "that I was going to have a child and ... the gender." McCain declined to reveal the sex of the fetus in Wednesday's broadcast, prefering to focus on the fact that Goldberg had somehow predicted almost every aspect of the pregnancy—except perhaps the need for social distancing. McCain reported that she told her mother "Whoopi was right about everything, including the timing!"

As it turns out, this is not the first time that her co-host has impressed McCain with her powers of prediction. She claims that she "always thought" that Goldberg had "psychic abilities," and the latest revelation has only added to that feeling. It's unclear at the time of this writing if McCain considers Whoopi Goldberg's mystic knowledge to extend to the political sphere—where they have often butted heads. Perhaps if Goldberg's next premonition involves Republicans bringing on the end of the world through climate change, Meghan McCain will be forced to reconsider her conservative principles.
McCain will be continuing to self-quarantine on the advice of her doctors, but she expressed her excitement and said, "I keep trying to remind myself that people have had babies in much worse and much more intense conditions, and, you know, this is just how it's gonna be for a little while." She has not yet revealed the baby's due date.