FILM
What if Sonic looks horrifying on purpose?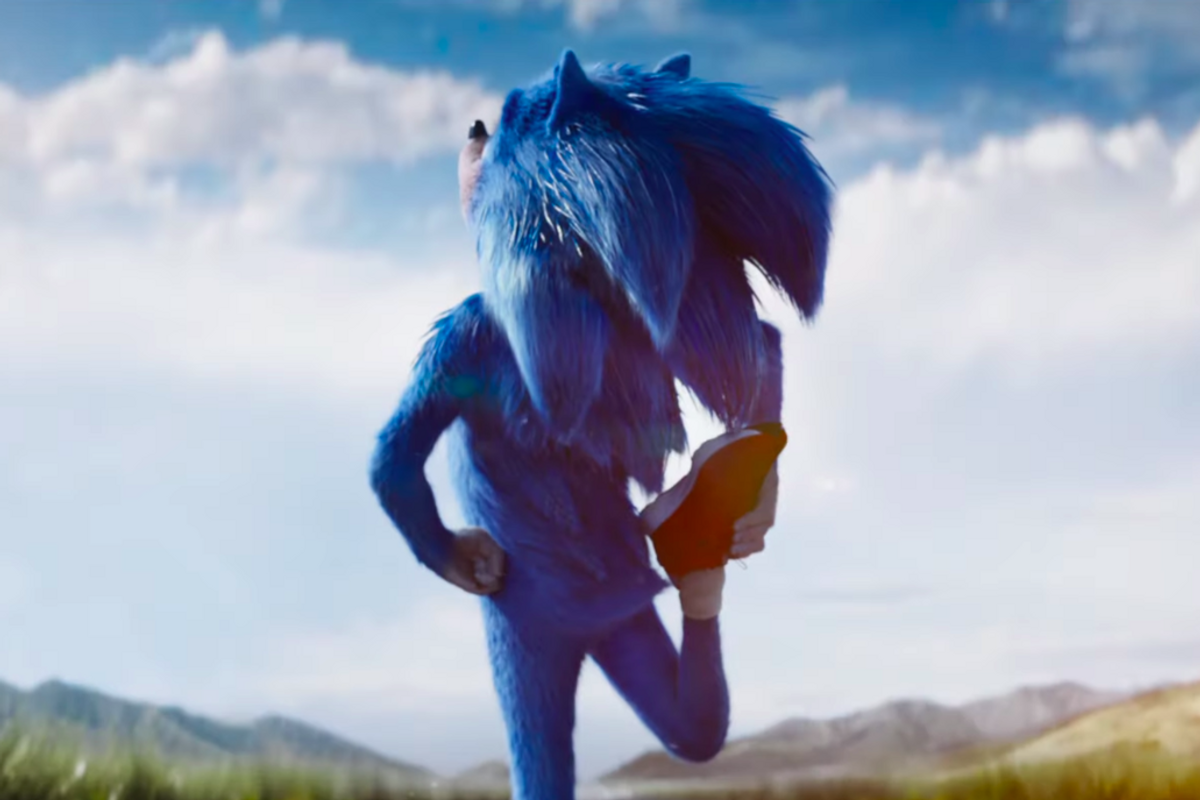 What if we've been looking at this whole "Sonic the Hedgehog has teeth and human legs" debacle the wrong way?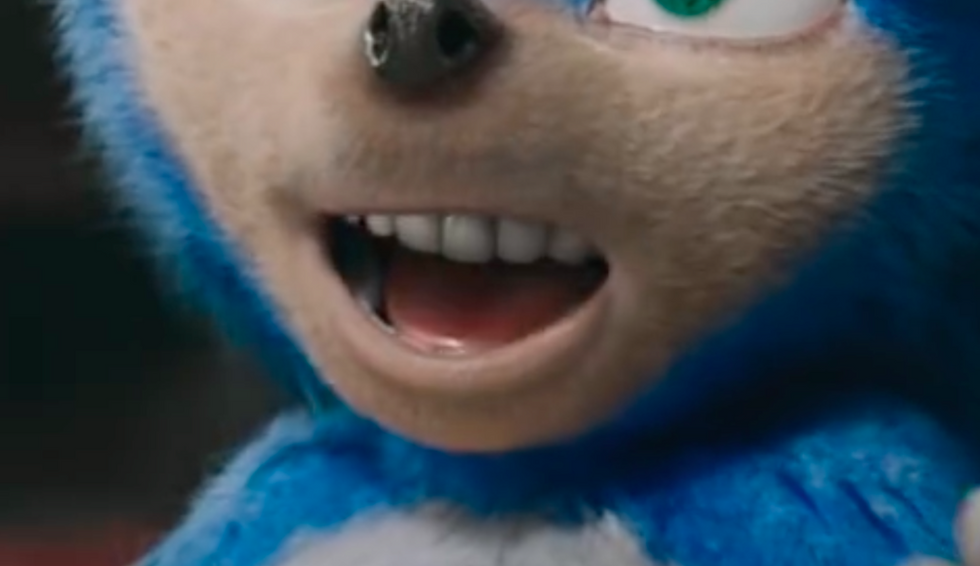 From lackluster games to lackluster spin-offs, from Knuckles' weirdly broad shoulders in Sonic Boom to everything else about Sonic Boom, Sonic fans have been shafted since at least the mid-2000s. So it's inevitable that, upon seeing Sonic's grotesque new design in the upcoming live-action movie, everyone would write it off as yet another stab into the bloated carcass of a once great franchise. After all, why the hell would they make Sonic so hideous? The design flaws seem extra strange considering how well they nailed the design of Sonic's arch-nemesis, Dr. Eggman.

Except, maybe it's not so baffling after all. Yes, it's true, if Sonic the Hedgehog is the protagonist of this movie and, somehow, a full team of concept artists and graphic designers and SEGA executives approved his design, then it would stand to reason that there is a legitimate conspiracy to kill the franchise for good. But what if this isn't just another terrible video game movie nobody asked for or wanted? What if this is a deconstruction of terrible video game movies?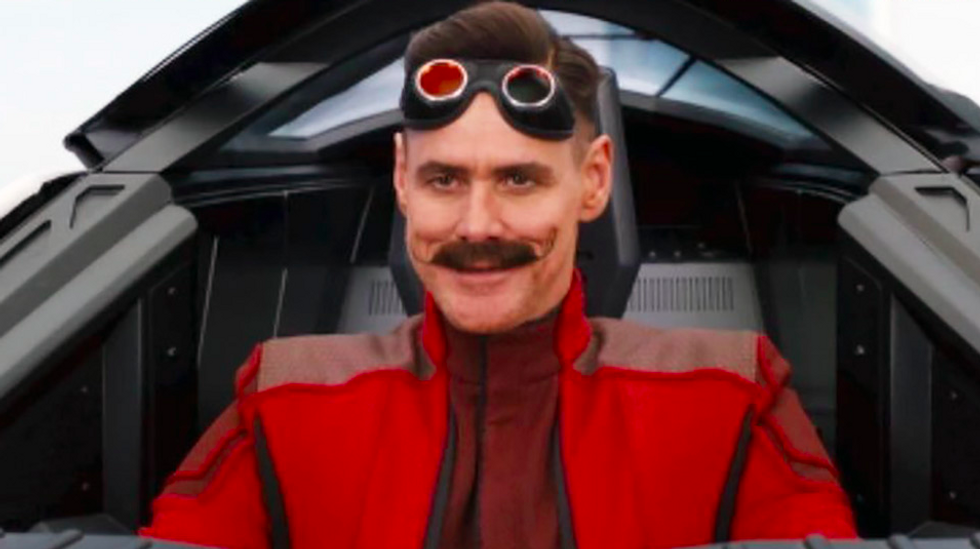 As far as video game villains go, Dr. Eggman has never been particularly deep. He's simply a rotund, middle-aged megalomaniac who's partial to robotics and hell-bent on world domination. Put simply, he's a big douchebag. That's always been Dr. Eggman's motivation.
But the Sonic the Hedgehog trailer paints a different picture. In the first scene with Dr. Eggman, played like an asshole Ace Ventura by Jim Carrey, he looks exceedingly normal. Aside from his goofy mustache, this Dr. Eggman isn't the fat, red-suited lunatic from the video games––at least not until the final shot of the trailer. Here, Dr. Eggman is a dead-ringer for his in-game counterpart. This suggests that during the course of the movie, the initial Dr. Eggman we meet will grow into the character we've always known. What if this isn't Sonic's story at all––what if it's Dr. Eggman's?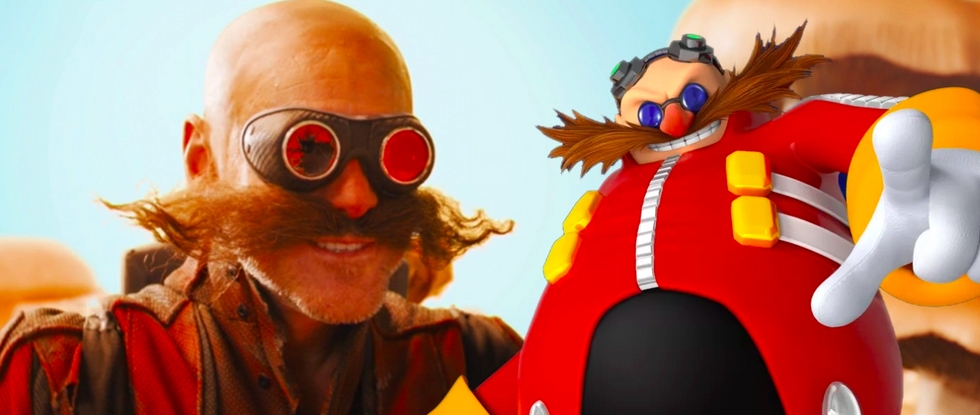 Through Dr. Eggman's lens, Sonic's horrendous design makes perfect sense. Dr. Eggman isn't a big douchebag trying to exterminate some dumb, blue hedgehog for no reason. He's a top government scientist attempting to capture a fascinating creature with the potential to change the course of science. Consider this version of Sonic as some sort of animal abomination that managed to grow human teeth: how does its DNA relate to the human genome? Does this creature have the potential to grow other human body parts? Could there be an alternative to stem cell research? These are all questions that Dr. Eggman would have certainly considered and, as a top scientist, he clearly realizes that capturing this monster is the best option for the betterment of humanity. (As a side note, the monster is clearly disgusting and a menace to society, so removing it from the public benefits humanity in myriad ways.)

If Dr. Eggman is the protagonist, a human genius at the height of his career who's attempting to revolutionize science and robotics, it makes sense that his antagonist would be a godless blue monster. And if that's the case, Dr. Eggman's motivations––and his fall into obesity––would be all the more compelling.
Hold out hope for the new Sonic the Hedgehog movie. While it certainly looks terrible in every capacity so far, it just might prove to be the greatest video game movie of all time.
---
Dan Kahan is a writer & screenwriter from Brooklyn, usually rocking a man bun. Find more at dankahanwriter.com
---
"13 Reasons Why" Is Problematic—But It Hasn't Caused Teen Suicides
What Netflix's 'Bonding' Gets Wrong About Sex Workers
Why Series Finales Hurt: When Your Favorite TV Shows Break Up With You