TV
What if the Upside Down is just...the future?
[Spoilers ahead for Stranger Things 3].
Stranger Things has spawned a lot of pretty outlandish conspiracy theories.
From the proposal that the show takes place in the same universe as It to the idea that Chief Hopper's daughter was a lab experiment, speculation seems to be venturing closer and closer to Upside Down levels of absurdity.

Recently, one fan theory has surged in prominence, and it has to do with Winona Ryder. Or rather...Winona Ryders.
Think about it: The actress shot to prominence with the films Edward Scissorhands, Heathers, and Beetlejuice, becoming world-famous by the late 1980s. Stranger Things 3 takes place in 1985, and if Stranger Things 4 finds itself in 1986 or later, Winona Ryder would've already been starring in films. Thus, there's a good chance that the Stranger Things kids have heard of her. Maybe they'll have seen her in a film. Maybe they'll notice that she looks strangely like Will's mom.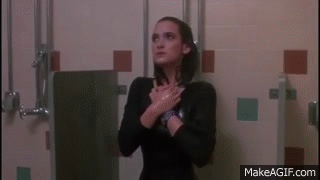 Image via giphy
Some fans have proposed that the series will create some sort of time warp scenario in which, because of some wrinkle in time created by the Upside Down, the real Winona Ryder exists alongside Joyce Byers.
After all, many of the characters who have fallen into the Upside Down have encountered their doppelgängers in that glowing, dark universe. Could it be that Joyce Byers' younger doppelgänger might make her way onto the movie screens of the "right-side up" world? Could it be that she's somehow been working with the Mind Flayer this whole time?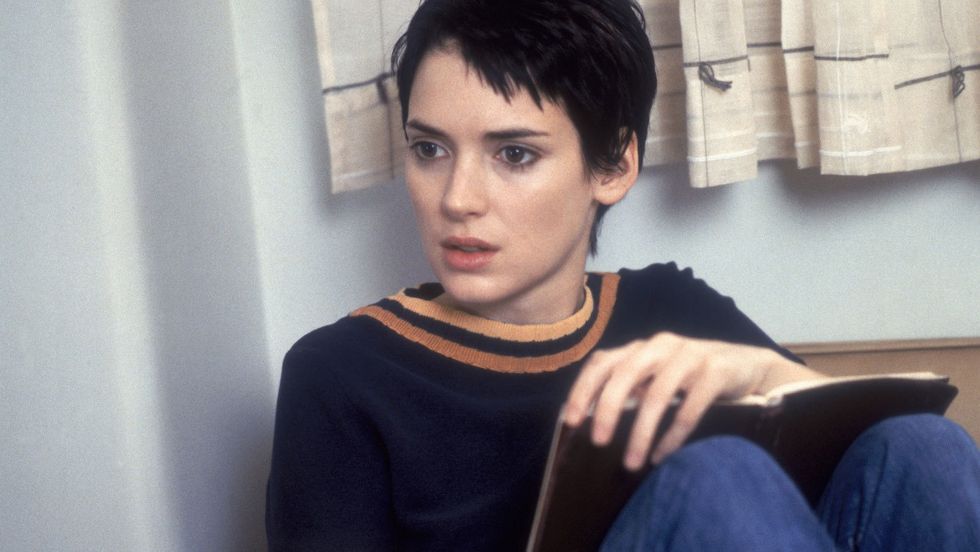 Image via i-D Magazine
Perhaps the "real" Winona Ryder might even encounter the kids, and in a Bandersnatch-like scenario, she could inform them that a show called Netflix is recording and broadcasting their every move to the general public in the distant year 2019.
Some Mashable reporters actually asked one of the show's producers, Shawn Levy, about this very theory. "That's really funny, and I suppose it's possible," he said, adding, "Eventually, there will be an interesting new relationship between [the Stranger Things production timeline] and what's going on in the time period we are watching the show in... But as far as how those two timelines will sync up, I can't predict."
This Winona Ryder theory might be far-out, but it's not unmatched in scope. Some fans have proposed that Stranger Things is connected to the series Chernobyl, which makes sense when you think about the important role played by the Russian government in each show.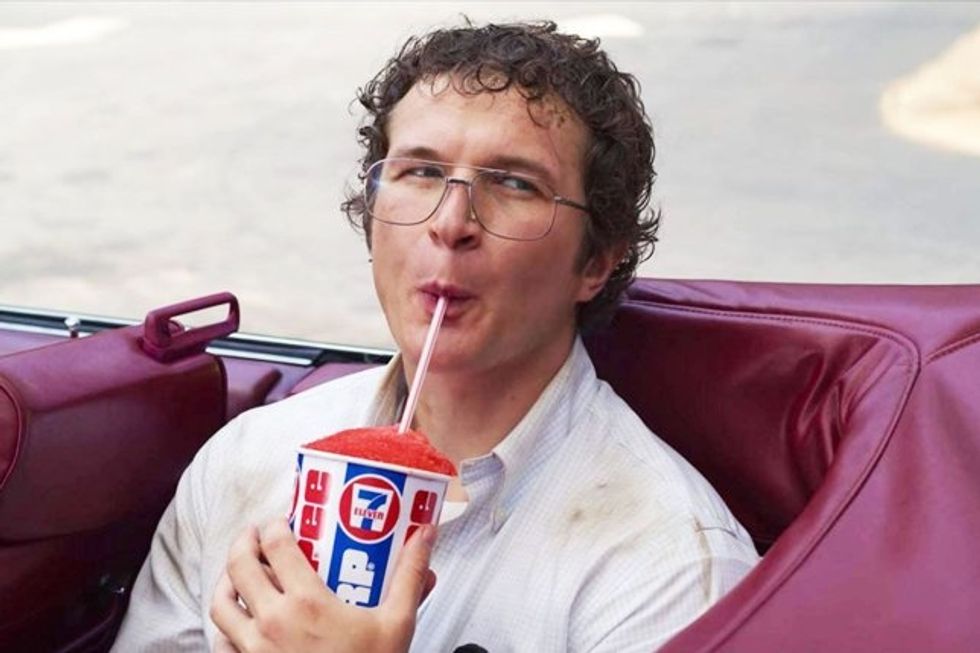 Image via Metro
Maybe the Chernobyl accident wasn't the fault of a nuclear power reactor at all. Maybe it was the result of a breach in the portal between our world and the Upside Down. According to one Reddit poster, "So did a nuclear reactor explode or did El have the greatest battle of her life?"
Other fan theories have been slightly less speculative. For example, many fans have noted that every character who dies has a name that starts with "B,"and of course, nobody thinks that Hopper is actually dead.
In some ways, Stranger Things seems designed to incubate conspiracy theories. According to The Atlantic, "Conspiracy theories, in fact, are in the show's DNA, a counterforce to all the cuddly Spielberg evocation and the tween-age bonding." That article cites the fact that before the series was called Stranger Things, it was entitled Montauk, after rumors about government-led psychological experiments on humans in military bases in Long Island, NY.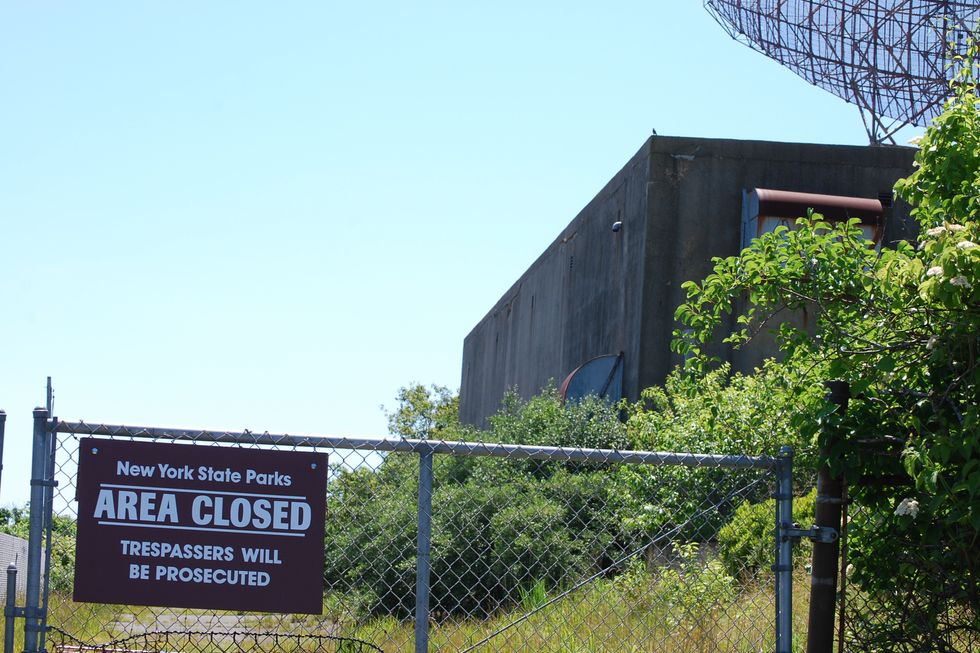 Government land in MontaukImage via Thought Catalog
"The show's story is built on the premise that various strains of delusional thinking are actually true," continues the article. "The government has conducted highly unethical drug tests on human subjects. Terrifying alien monsters are real. People can become possessed by dark external forces that absorb them into one diseased hive mind. On the rare occasions when these events are exposed, the military does cover things up."
As a proposed Area 51 invasion gains momentum in the real world (albeit the digital portion of it), Stranger Things seems to be brushing closer and closer to our reality. Some have noted that the Upside Down resembles a world ravaged by climate change. Or maybe it's indicative of the technology that, with the advent of Apple and other technologies, would soon erupt into the world, effectively ending the good old days of bike rides and walkie talkies. Could it be that the Upside Down is nothing more than...the future?
To find out the truth, of course, we'll just have to wait for Season 4.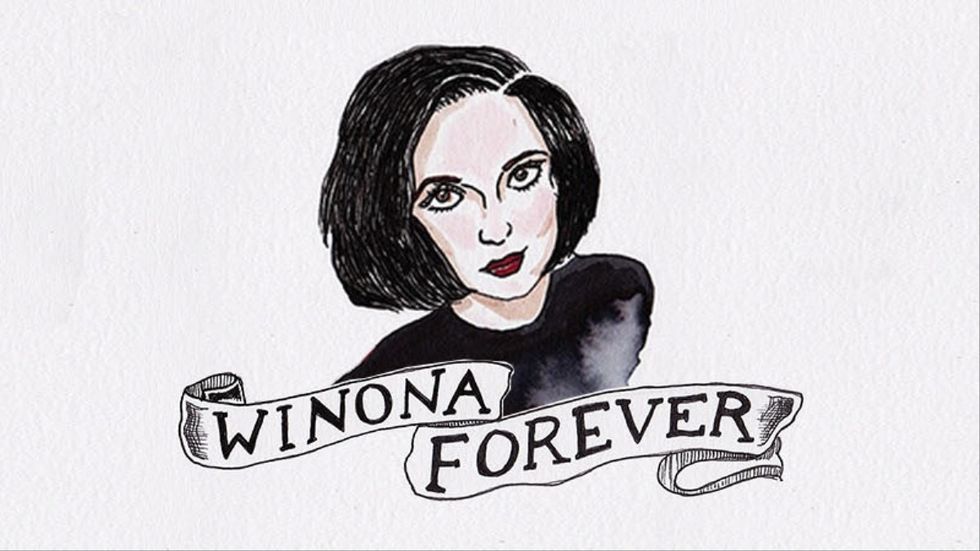 Image via Vice