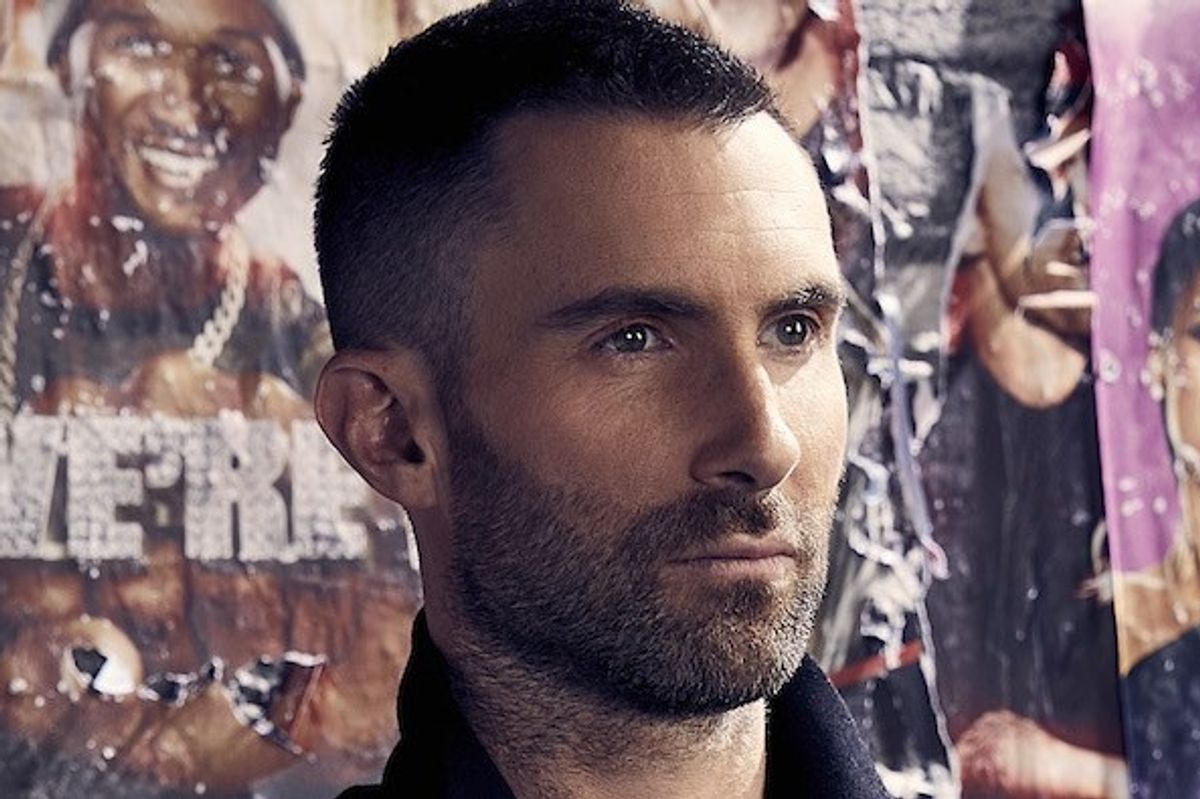 Pitchfork
We've heard about it for months now, but for those of you that live somewhere other than America, Maroon 5 – along with Big Boi and Travis Scott – are set to perform at the Super Bowl LIII halftime show this Sunday.
People weren't happy with the band saying yes so quickly, because of the whole Colin Kaepernick thing; and when given the opportunity to answer to some of the brewing controversies, Maroon 5 canceled their pre-performance press conference, and ignored the conflict all together rather than using their pop culture influence to try and hold the NFL accountable. "The spectacle is the music," frontman Adam Levine said in an interview following the cancellation. "We wanted to bring it back to a time when it was a little more simple when the focus was the connection to the songs." I won't even get into how entitled and lame that statement is.
Unless you're a tween, chances are you haven't "connected" to a Maroon 5 song since "Sunday Morning." But after Rihanna, Jay-Z, and Cardi B all reportedly turned down the performance to stand in solidarity with Kaepernick, I imagine Maroon 5, the whitest, most-overproduced pop machine on the planet, was an easy-sell considering they have no idea what it's like to be oppressed. Even Travis Scott and Big Boi made the NFL donate half a million dollars to a social justice charity before agreeing to perform. (For the record, Maroon 5 did this too, but only after coming under fire for cancelling their press conference, so they don't get a pass here.) Regardless, this all feels like one big missed opportunity, and it's going to be hard to watch these acts perform without thinking about their controversial decision to play. Here are a few acts we would have rather seen tackle the halftime show if the NFL just, you know, gave a damn.
1. Kendrick Lamar
I mean, do I really need to make much of a case here? The To Pimp A Butterfly icon is one of the most politically-charged artists in the world, and considering how thought-provoking and stunning his previous award-show performances have been, the Super Bowl halftime show would have been legendary. Considering the circumstances, he probably would have laughed at the offer before turning it down, but one can dream.

2. Frank Ocean
Again, I don't really need to say much here. Frank Ocean is one of the most emotive singer/songwriters on the planet, and most people connect with his music on an almost metaphysical level. Since his teachings on love and acceptance serve as a driving force behind his music, a Super Bowl performance from him would have made us all feel a little more connected to one another, which is something we desperately need.

3. SZA
Whether she knows it or not, SZA has become a commanding force in the wake of the #MeToo movement. Her preachings of self-love and acceptance, her vulnerable lyrics, and her ability to dissect the messiness of young relationships would have made for a heartwarming Super Bowl performance.
4. Childish Gambino
This is America? Live? In front of the leaders of the NFL? In front of all those who want to see justice for Kaepernick? It would never happen, but boy would it be epic if it did.
5. Against Me!
With Laura Jane Grace representing everything that is Rock and Roll in the world, an Against Me! performance at the Super Bowl would easily be the most talked about show for years to come. Can you imagine watching them perform Transgender Dysmorphia Blues in front of the NFL heads? We can.
---
Mackenzie Cummings-Grady is a creative writer who resides in the Brooklyn area, Mackenzie's work has previously appeared in The Boston Globe, Billboard, and Metropolis Magazine. Follow him on Twitter @mjcummingsgrady.
---
POP⚡DUST | Read More...

These 10 "Buseyisms" Will Save Us All
RELEASE RADAR | Backstreet's Back after Six Years